Baco-Compak Chooses Netmatters Digital Marketing

Posted by Netmatters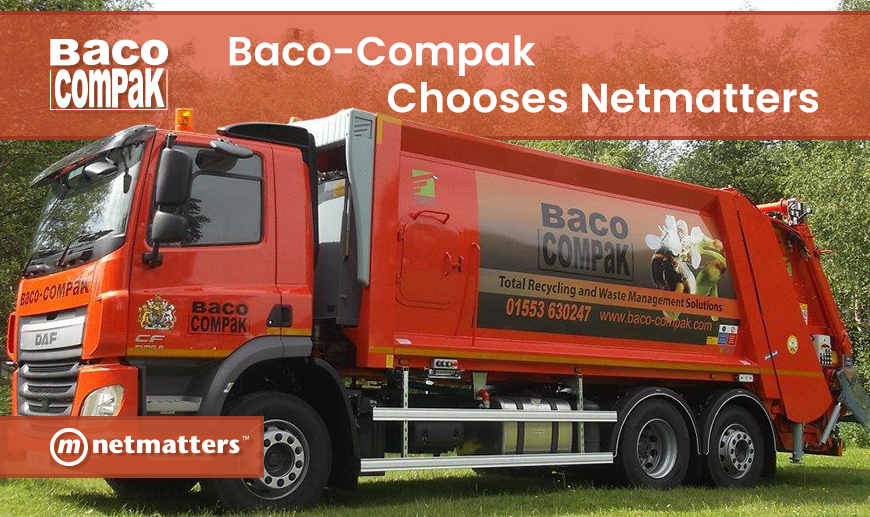 It's an exciting time for our digital marketing team at Netmatters. As part of the department growth, we are pleased to announce that we have recently taken on Baco-Compak as one of our digital marketing clients.

It's an exciting time for growth for Baco-Compak and we are looking forward to working closely with the team to drive results and deliver a great return on investment.
Baco-Compak are industry leaders in waste management. Their main office is based in Kings Lynn, however they service up to 30 miles of the surrounding area. They offer waste management solutions to domestic and commercial clients through skip hire, wheelie bins, hazardous waste disposal and roll on/roll off hire. With over 30 years' experience, the business also holds a Royal Warrant – a highly sought after achievement.
They required a digital agency to grow the commercial side of their business through a highly thought out digital marketing strategy with the addition of a new website. This included driving more traffic toward the website to generate more high-quality leads. They also wanted to promote their brand image as an environmentally friendly business through their on-page content and through their social media efforts.
To ensure that we could instil confidence in the client with regards to delivering a tailored and focused strategy, we demonstrated previous achievements that were result-driven examples of digital work that had been completed. This included sharing work from the client who brought Baco-Compak to us through word of mouth.
We structured our proposal to include also include comprehensive website health checks to ensure that our digital marketing activity is driven by statistics.
This an exciting project to get our teeth into and we look forward to seeing the business grow over the next few months.
If you are looking for an expert team of digital marketing experts, our bespoke services range from SEO, CRO and paid digital marketing channels, to copywriting and email marketing.
The website is a current work in progress, however, if you require a waste management service, you can get in touch with Baco-Compak here: