Adam Greer Achieves Long Service Award

Posted by Netmatters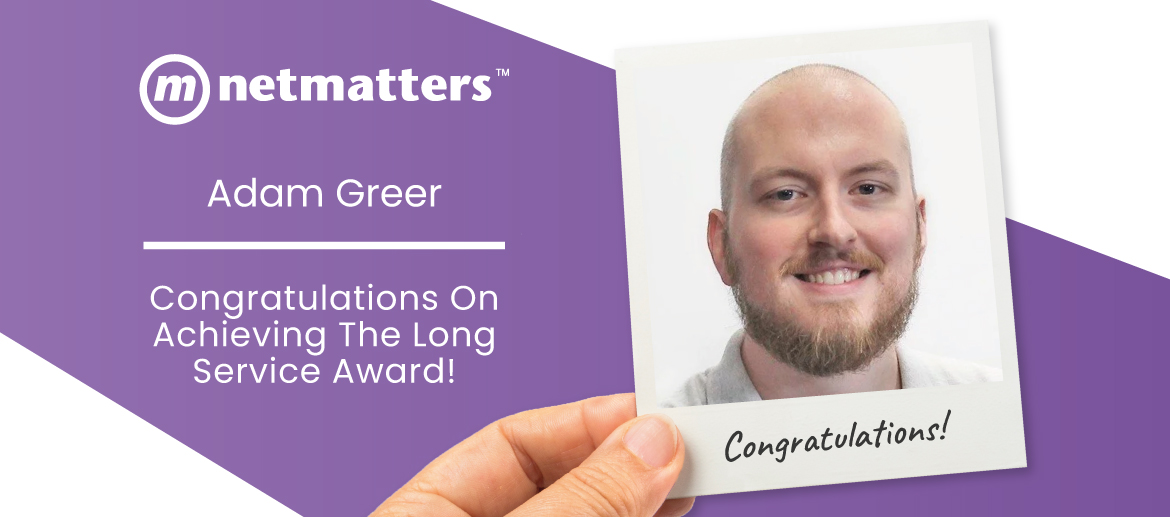 We're celebrating Adam Greer this month for surpassing 'Legend' status, as he levels up to a Netmatters 'Hero' for his 10 years of service! Adam Greer is our very own Technical Director at Netmatters and over the last 10 years he has been leading the charge with our software and technical development. When it comes to procedures, improving workflow and just making the Netmatters teams life just that little bit easier, Adam is your man.
His background is in software development and has a demonstrated history in the information technology and services industry, he is very skilled in PHP and databases.
Adam's name will now be added proudly to the ever-growing list of employees who have worked for Netmatters for 10 years. He is a real asset to the team, providing fantastic knowledge and experience to everything he does! Adam has been an exceptional part of the team since joining as an IT tech all those years ago. He has moved about across multiple departments before securing his seat on the board of Directors. His dedication and skills have helped shape Netmatters in all aspects and he is an asset to the team. Looking forward to working with him in the future. - James Gulliver, Director
As with our Legends, Adam's 10-year Hero status means we plant another 250 trees to our Ecologi forest to help improve our carbon footprint! You can see the latest progress of our Ecologi scheme here.
The 'Long Service Award' is just one of the ways that we ensure that all of our employees feel valued for their hard work and dedication.
These are just a small number of the benefits of working for Netmatters. Netmatters are always looking to hire bright and talented individuals so if you'd like an informal chat – even if we're not advertising for your specific role – don't hesitate to send your CV and cover letter here. Find out if you'd be suitable for any current vacancies today!