Your New Career in Web Development: Apply Now

Posted by Netmatters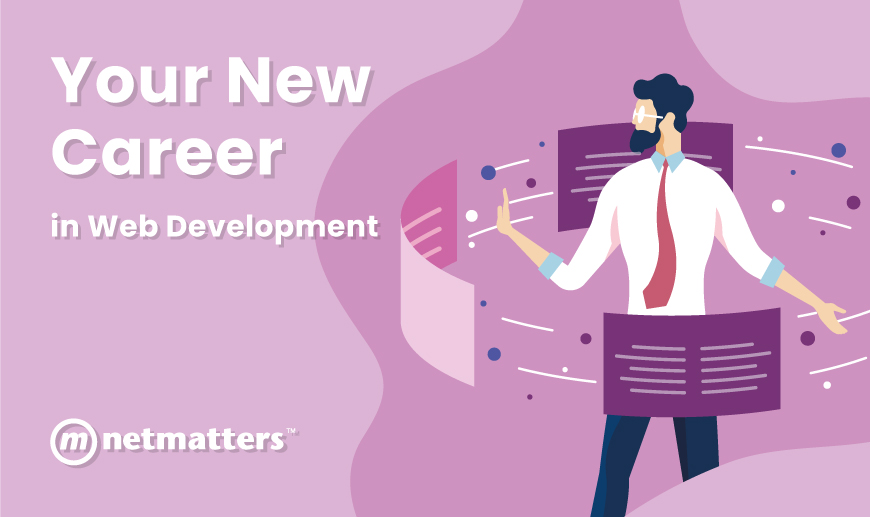 With an ever-increasing number of jobs on offer it won't surprise you to learn that the average person will change careers between 5 and 7 times in their lifetime with up to 30% of the workforce changing jobs every 12 months. Changing careers isn't usually a decision that is taken lightly and it's easy to talk yourself out of it because it can feel particularly risky.

Will you enjoy it? What if it doesn't pay off? Will you be able to do the job effectively?
Concerns about age are also very common. If that's the case you'll probably tell yourself that you've missed the boat and it's too late to switch careers.
We are here to tell you that when it comes to Netmatters it's never too late to start something new.
If you are in the market for a change in career we may have the programme for you.
Netmattters Scion Coalition Scheme
In the East of England the digital skills gap has become a real issue. Local non-profit Tech East estimates that '10,000 new and replacement roles' will be needed in Norfolk and Suffolk's tech sector by 2024.*

Less young people are studying the subject at school and those already in careers outside of the industry can find it difficult to get into web development. In the past we've found it hard to recruit people with the skills needed to grow our web development team and in the way that we'd like.

Enter our Scion Coalition Scheme.

Since 2017 the scheme has gone from strength-to-strength.

It's an intensive, hands-on programme that gets you working within a commercial software development team. We balance the education of our students between development tasks, confidence building and the teaching of skills required to succeed as a developer, with the support and skills of expert professionals.
The course takes around 3-6 months to complete and has a 100% success rate.


It requires that you are with us 40 hours a week, Monday-Friday like any other Netmatters employee. This will encourage you to make fast progress but also get you acclimatized to the developer working environment.


The course is open to applicants of any age.
Are you looking for a change in career?
It can be difficult to pluck up the courage to change career the further into it you get. Particularly when your skill-set does not reflect your true passions. It can be a struggle to decide if it's worth taking the risk.
The beauty of our scion coalition scheme is that we are taking people's passions and turning them into fully-fledged careers, at any age. We have welcomed those from an array of backgrounds with a multitude of skills.
The most important factor about our SCS recruits is that they have one thing in common, they are passionate about web development. We take the keen interest our team of scions have for web development and maximise their potential on the scheme to deliver optimum benefits including job satisfaction, skills development, a desire to learn and the progression into the career you have always sought after.
Not to mention the in-house benefits such as meeting a great new team, making friends, developing ideas collaboratively and enjoying the company of other likeminded people with the same interests as yourself.
How do I get involved?
If you are ready to make the jump into a new career we are always looking to help people on their way.
Traditionally, we have offered this course purely through the Department of Work and Pensions but this year we have introduced a self-funded scheme which allows you to apply directly for the course.
You would be asked to go through the usual interview process needed for every applicant and if you were successful, we will ask you to come back for a trial day before offering you a place.
As mentioned, the self-funded entry into the course means that a one off-fee is required and in return, we can hand-deliver you a set of skills that can be taken with you and utilised in every stage of your web development career.
Find out more information about the course here: https://www.netmatters.co.uk/scs-web-developer-course
If you are interested in the course we encourage you to get in touch using the contact form below.
*https://techeast.com/digital-skills-is-a-hard-problem-to-solve-why-do-we-need-a-tech-east-task-force/