Netmatters Are a Tech East Top 100 Company!

Posted by Netmatters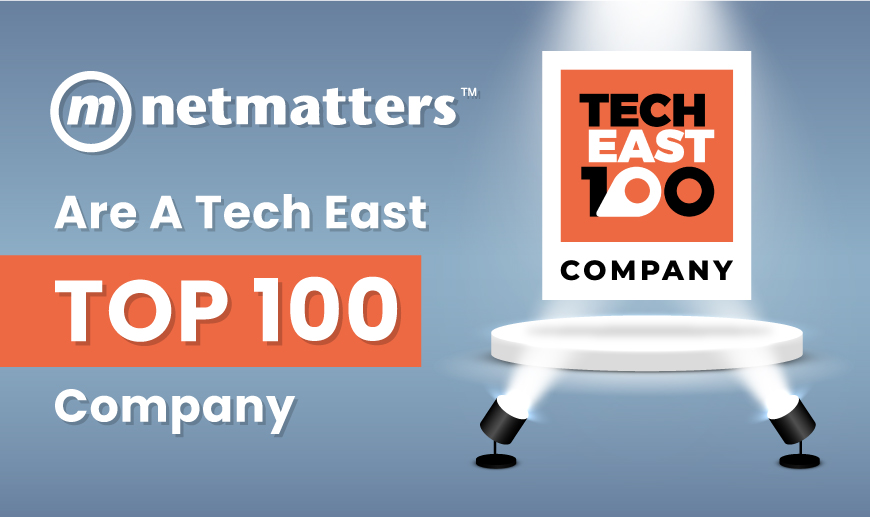 The Tech Industry is still growing here in the East of England and we love being a part of it. Tech East has been established to become the voice of tech in the East – their mission is to
"…shine a light on the dynamic digital tech ecosystem in the East of England to make it easier for governments, investors and tech companies to connect and collaborate with our members… We are rated as one of the Top 5 UK clusters."
On Thursday 17th September, Tech East announced the members of the Top 100 Tech companies in the East and Netmatters is thrilled to have been named within this list!
Managing Director James Gulliver attended the virtual event on 17th September to represent Netmatters.
"The Tech East Top 100 represents the best of the best business in the tech industry and being part of that fills me with pride. We are helping to train the software developers of the future through our Scion Scheme and we are delivering first rate software and development solutions to East Anglian businesses and it is fantastic to be recognised for that." - James Gulliver - Managing Director
We are honoured to be recognised amongst the other fantastic names listed in the Tech East Top 100 and the calibre of companies on the list is testament to ever-changing and growing industry here in the region. We are proud to call East Anglia our home. Thank you to Tech East for recognising our contribution to the industry.