Taking Your Marketing To New Heights

Posted by Netmatters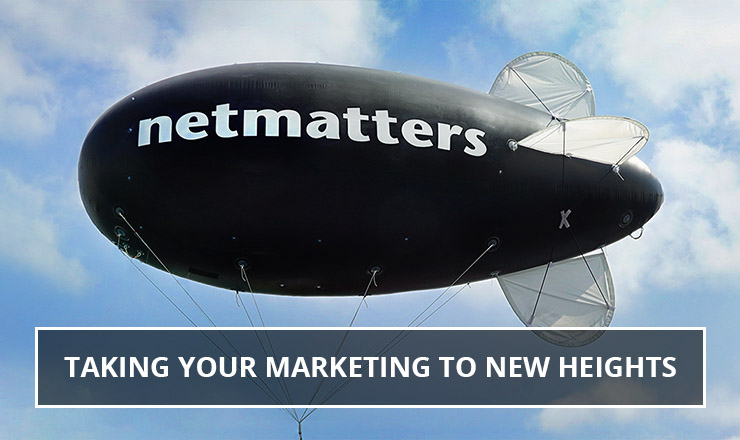 At Netmatters, we are excited to announce the launch of our very own blimp! We hope it helps us not only showcase our wide range of services, but position us as part of Norfolk's growing tech community.

Several months ago, press outlets speculated that we were seeking permission to launch a blimp. We are very pleased to be proving these rumours to be more than just hot air! The Netmatters blimp is approximately 20ft in length and 8ft in height. We plan to fly it 200ft in the air above our Wymondham office by the A11 during office hours until March 5th 2019.
We certainly hope to attract a lot of attention with our blimp. Engaging with audiences is key to the work we do at Netmatters. We create bespoke marketing strategies for clients across Norfolk and the UK. Here are just some of the services we can offer as part of our expert service:
Search Engine Optimisation (SEO)

Pay Per Click Advertising (PPC)

Copywriting and Social Media Management

Exhibition Stands

Telemarketing
We certainly try to make a statement with our promotions. This makes us the ideal company for any business looking for a holistic marketing strategy to connect you with your perfect audience – our services are comprehensive and we aim to think outside of the box.
We sought permission to fly the blimp earlier this year from the local council. Being granted permission marks an important step in our relationship with the local community. A big part of this is the continued success of our Scion Coalition Scheme (SCS). This scheme provides an important step up the ladder for those interested in a career in software development, but may not have the professional experience. The scheme has seen great success already, with Netmatters having partnered with several companies to provide sponsorship opportunities. We are excited about our efforts to stimulate growth in Norfolk's tech sector.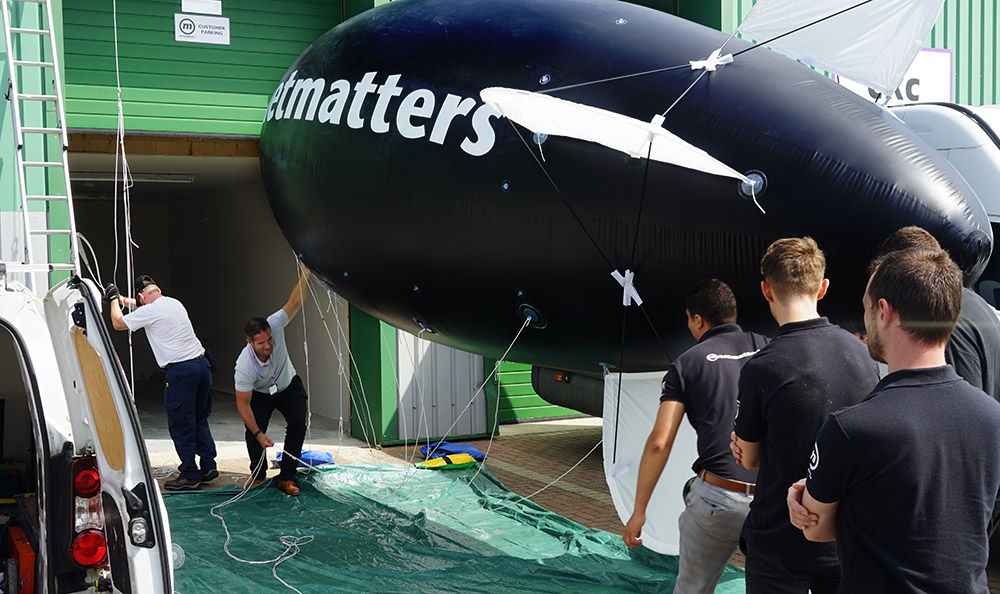 Co-ordinating the launch of this blimp has been a considerable group effort for the Netmatters team. Thanks to our commitment to effective teamwork, we are happy to say that the launch has been a success. If you're driving down the A11, take a quick look at the sky and you can see for yourself!

Want to enlist our professional digital marketing services? We will tailor a strategy to help you reach your unique goals – whatever they may be. Let us know what you want to achieve by contacting our dedicated in-house team. You can contact us via the form below, or ring us on 01603 515007 today. When it comes to helping you reach your ambitions – the sky is truly the limit.