Posted by Netmatters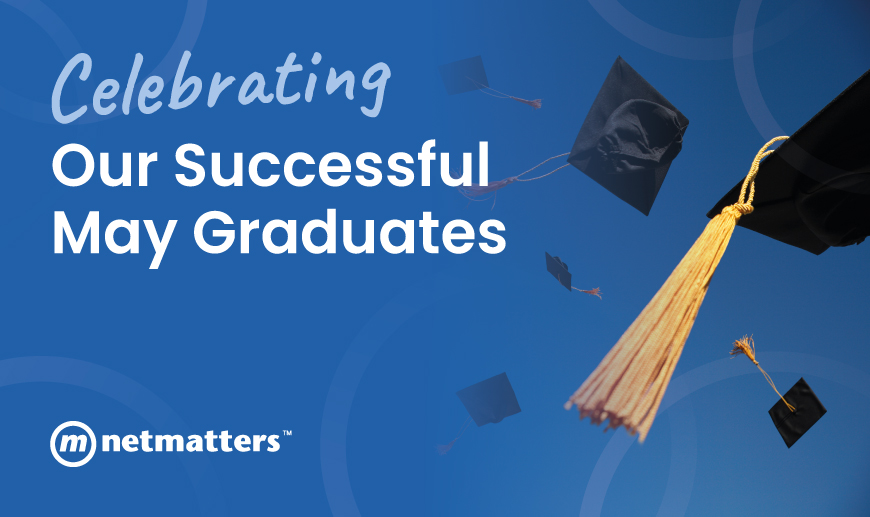 Our unique SCS trainee scheme enables individuals of all experiences to develop their technical skills, ensuring that they are ready to enter through the doors of the technology, coding, marketing, and developer's world. The course takes on average 3 – 6 months to complete and allows the individual to have hands-on experience provided by industry experts.
Once the individuals have reached the end of their programme, we ensure that all members are career-ready and fully supported throughout the whole process - from CV building to interview prep. By the end of the programme, all our individuals are ready for their transition into employment.
Each month we look to celebrate and congratulate those who have completed their training with us. May has been another busy month for our Scion Coalition Training Scheme.
Join us below in celebrating our newest graduates…
Angel Angelov
Angel really pulled out all the stops in his studies and his job hunting, and he has gotten a fantastic job with Cambridge Intelligence! We wish him all the best!
---
Matthew Jones
After a dedicated job search effort, Matt has really earnt his place at his new job, having freelanced for them prior to his employment. Congratulations Matthew, you did so well!!
Congratulations to you all, and we wish you the best of luck in your careers!
We are always looking for new Scions to join the team here at Netmatters. If you are looking for a new training opportunity to lead on to top-level careers in tech, then you can find out more about the scheme here. We offer hands-on training opportunities, in Digital Marketing, IT Tech, and Web Development. Training with us can lead to some fantastic opportunities with other leading companies or you may even land a job with us!
For all questions relating to the Scion Coalition Scheme, contact Netmatters today. Call us on 01603 704020 to speak to an expert member of the team. Alternatively, you can contact us on the form below.