Team Netmatters Wins Norfolk Triathlon Relay

Posted by Netmatters
5th July 2023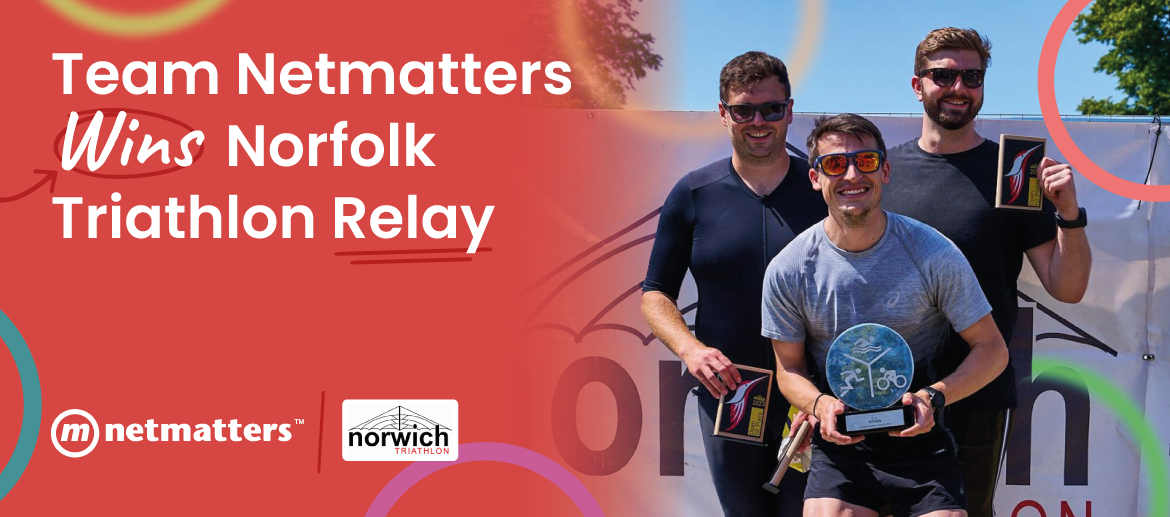 We are delighted to announce that the Netmatters team won the Norwich Triathlon Relay on Sunday the 25th of June 2023!
The event commenced with a 1.5km swim in Whitlingham Broad, followed by a 38km open road bike ride through South Norfolk. The race concluded with a 10km run, mostly off-road, around the Whitlingham Broad.
The Netmatters team was a force to be reckoned with! We had Craig, one of our account managers, fearlessly diving into the swim. Jim, our Digital Director, hopped on his bike to conquer the cycling leg. And let's not forget Marcus, our Digital Marketing Executive, who took charge of the running segment and ran like the wind. Together, they formed an unstoppable trio!
We are so proud of the team who finished 1st place out of 22, with a total time of 2 hours, 12 minutes and 3 seconds – very impressive!
Here at Netmatters, we love shouting out and praising our team members when they have achieved something amazing. We are huge advocates of fitness and love it when the team participate in events outside of work. Congratulations Craig, Jim and Marcus!