Sean Fulcher - Netmatters 5 Year Legend

Posted by Netmatters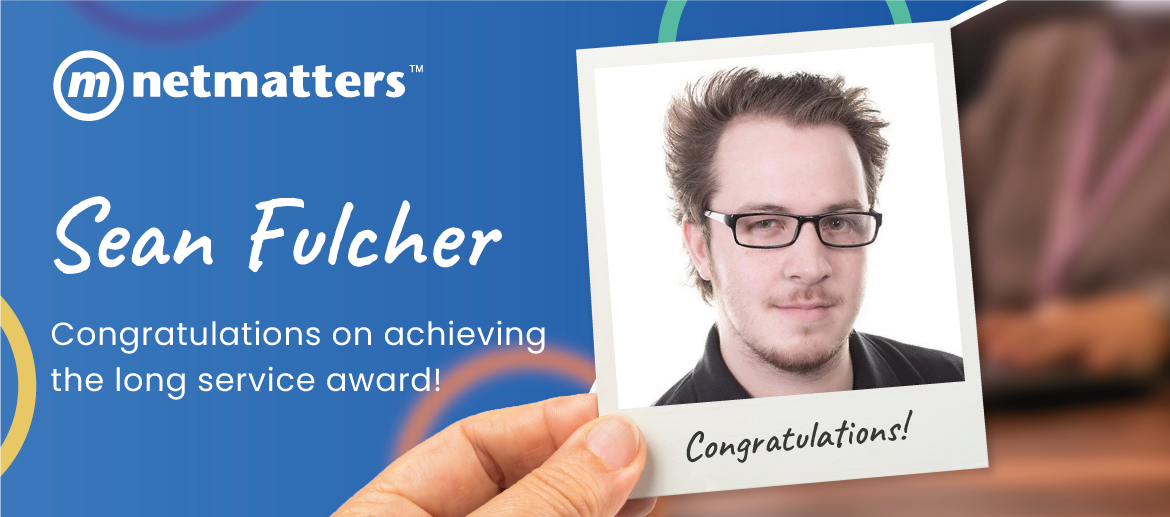 Today, the Netmatters team are congratulating Sean Fulcher on achieving the 'Long Service Award', having been employed at Netmatters for 5 years. Sean will now be added to our ever-growing list of Netmatters Legends!
Sean joined the team in March 2018, and throughout his time at Netmatters, has advanced through the IT department, taking on more responsibility and continuously developing his technical knowledge and skillset.
As a result of Sean's hard work and dedication, he was promoted to 1st Line IT Technician in July 2018, and is now a 2nd Line Technician working towards a 3rd Line position as part of his personal development plan.
Over the past 5 years, Sean really developed his technical capabilities to become a well-rounded technician capable of turning his hand to most technologies. With this greater experience has come more confidence, and we really look forward to seeing how his skills continue to develop. – Robert George
As part of Sean's 5-year Legend status, Netmatters have planted a further 250 trees in our Ecologi Forest to help improve our Carbon Footprint. Check out the latest progress of our Ecologi Scheme.
The 'Long Service Award' is just one of the ways that we ensure that all our employees feel valued for their hard work and dedication.
Netmatters are always looking to hire bright and talented individuals, so if you'd like an informal chat – even if we're not advertising for your specific role – don't hesitate to send your CV and cover letter here.