Matt Hurst - Netmatters 5 Year Legend

Posted by Netmatters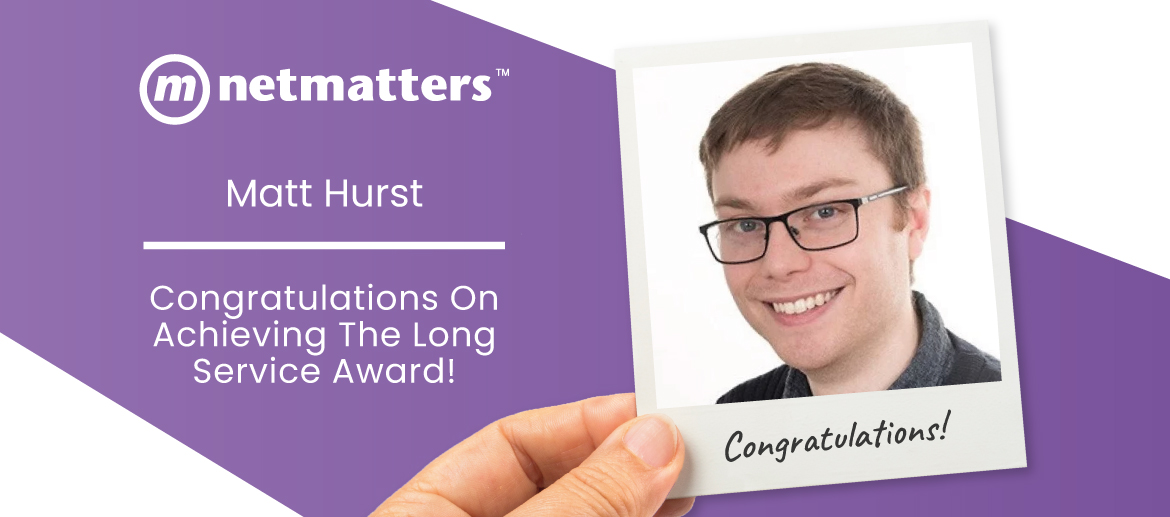 Today we are congratulating Matt Hurst on achieving the Netmatters 'Legend' status. Matt joined Netmatters 5 years ago in January 2018 as a 2nd Line IT Technician and has since progressed to 3rd Line Support Technician, and just recently, IT Service Manager.
Matt's technical expertise is second-to-none, and his willingness to take on any challenge has resulted in a range of different responsibilities such as the pod leader for 'The Hurst Locker', and the product specialist in Workstations and Laptops.
Throughout his time at Netmatters, Matt has formed good working relationships with colleagues and clients alike – constantly receiving positive feedback due to his strong work ethic and excellent customer service, as well as regularly being mentioned in our Notable of the Month nominations.
Congratulations Matt and good luck in your new role as IT Service Manager!
Since joining Netmatters, Matt has become a valuable member of the team providing exceptional customer service in his Technical role and recently moving into the challenging Service Manager position. We look forward to seeing him attack the challenges this brings with his positive outlook. – Rob George
As part of Matt's 5-year Legend status, Netmatters have planted a further 250 trees in our Ecologi Forest to help improve our Carbon Footprint. Check out the latest progress of our Ecologi Scheme.
The 'Long Service Award' is just one of the ways that we ensure that all of our employees feel valued for their hard work and dedication.
Netmatters are always looking to hire bright and talented individuals, so if you'd like an informal chat – even if we're not advertising for your specific role – don't hesitate to send your CV and cover letter here.