Lucas Fettes Chooses Netmatters Digital Marketing

Posted by Netmatters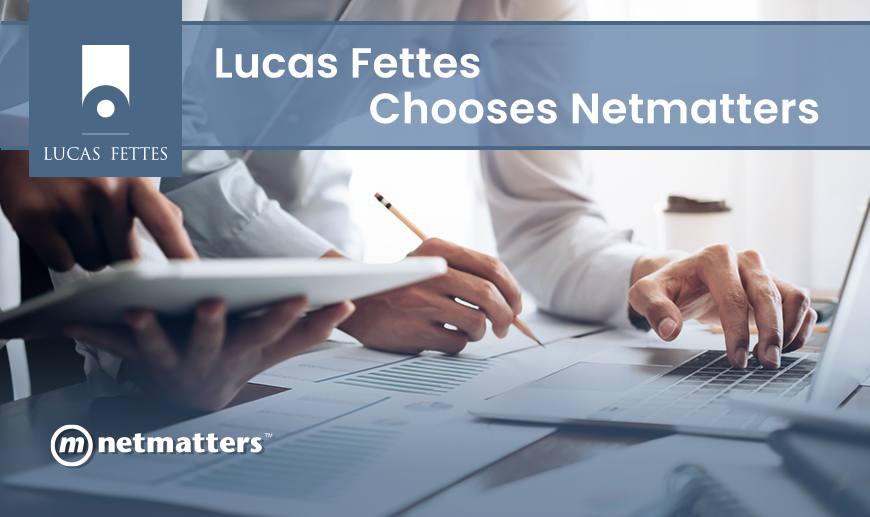 Our digital marketing department seems to be growing daily. As part of our recent departmental growth, we are pleased to announce that we have recently taken on Lucas Fettes Financial Planning as a new digital marketing client.

It's an exciting time for Lucas Fettes Financial Planning and we are looking forward to building our relationship with the business to be able to help them grow.
Lucas Fettes Financial Planning are experts in financial planning and employee benefits solutions. With their head office in Norwich, they assist personal, corporate and not-for-profit clients across the country to achieve their objectives. In addition to their head office, they also have offices in Peterborough, Chichester, Milton Keynes and London. Their services range from tax planning, forecasting and investment advice, through to protection and retirement planning. For corporate clients they provide employee benefits such as pensions, employee protection and the provision of financial education and wellbeing support for a range of corporate and charity clients.
They required a digital agency to grow their business further through a highly thought out digital marketing strategy. This included driving more traffic toward the website which would lead to high-quality conversions. It was also key for the business to become more discoverable in Google Search Results through a highly optimised website and targeted on-page content.
It was crucial for us to ensure that the client was confident in what we could do for them with regards to delivering results. We came up with a tailored, focused strategy and demonstrated previous result-driven achievements to highlight other work that had been completed.

We structured our proposal to include comprehensive, website health checks to ensure that our activity was driven by statistics.
It's an exciting project for our digital team and we are excited to get stuck in. We are looking forward to helping the company grow over the next 6 months and beyond.
If you are looking for an expert team of digital marketing experts, our bespoke services range from SEO, CRO and paid digital marketing channels to copywriting and email marketing.
If you are looking for financial planning assistance in a personal or business situation, you can find out more about Lucas Fettes Financial Planning and how they can help, here: https://lffinancialplanning.co...