IT Gets A New Home - Our Latest Expansion!

Posted by Netmatters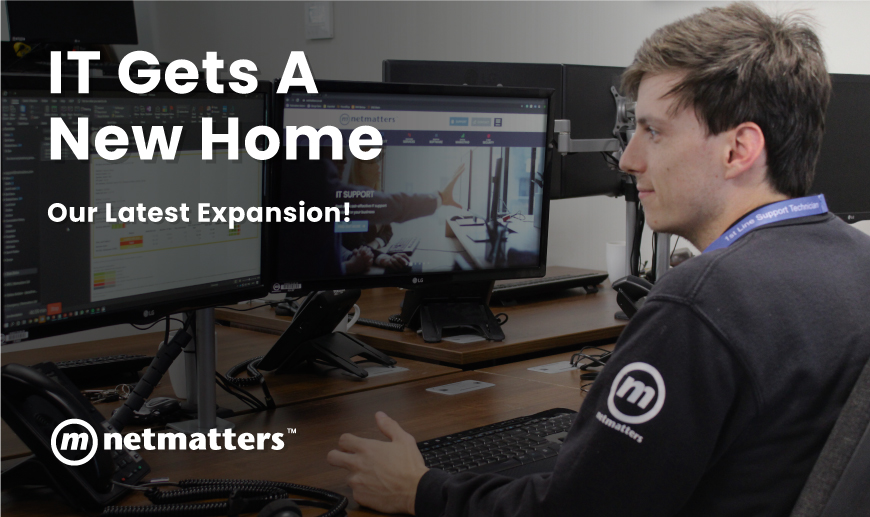 As 2019 drew to a close, we were dreaming up big things for 2020. As always, we were looking for ways to grow, identifying areas that we needed to focus on and how we could improve the general working conditions for our valued staff.
For us, this meant giving our expert IT support department a brand new home. In the last 10 years, we have seen the rate of this department grow significantly, in both client and staff size, as a result of the excellent work we provide. Over the last year, we have recruited more staff than ever before to this department, creating a strong team that helps us deliver an exceptional IT Support Service.
With more people came the need for more space.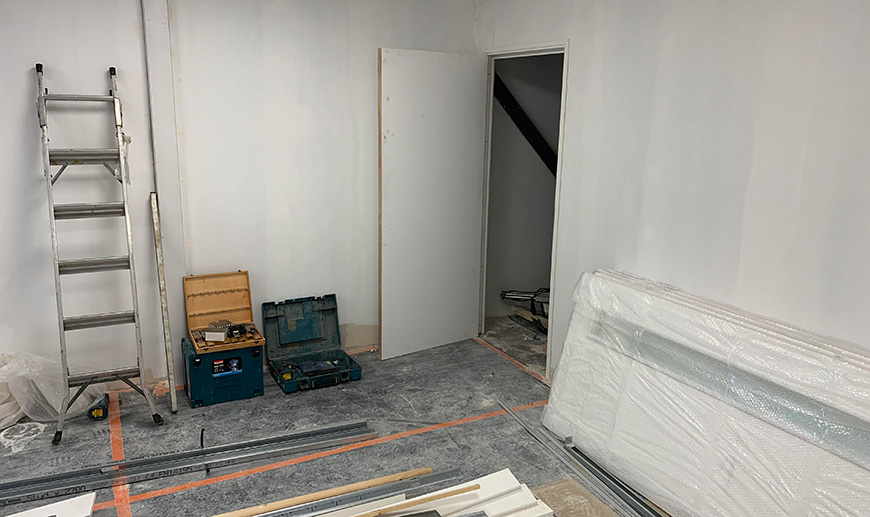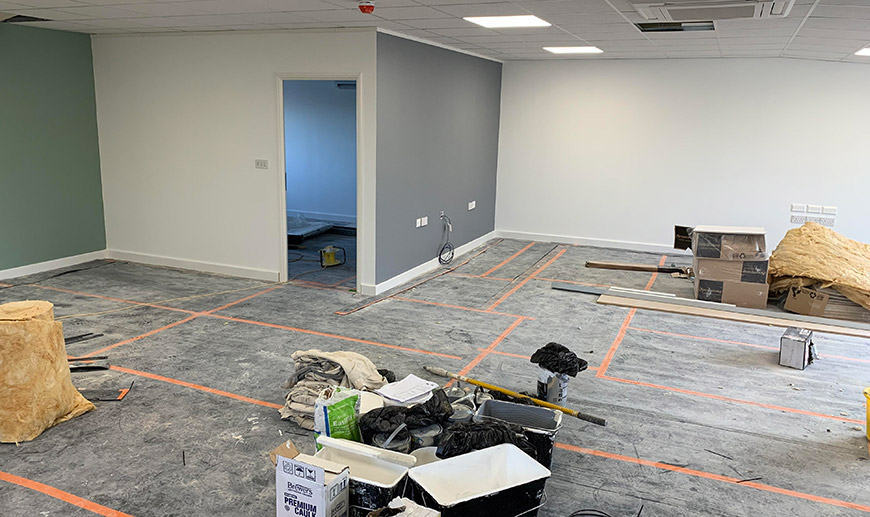 Transforming Unit 13
At the end of 2019, we acquired the unit right next door to our HQ in Wymondham, allowing us to expand. We made the decision that we would move our IT department from Unit 11, over the road to Unit 13, in a brand new space that was designed specifically for them.
This meant ripping out the old interior and turning it into an on-brand space that reflected Netmatters, following a similar set up to Unit 11. We knew it would be a lengthy process so we got the ball rolling as soon as we could.
We quickly got to work on transforming the space into an area where our team could be productive and comfortable. This meant adding in new flooring, walls and furniture, resulting in a bright and spacious IT deck that has enough capacity for us to grow further as we need to.
Each person has their own space of which they can work, whilst also being close enough to another member of staff to encourage collaborative working where required.
We also created additional work spaces that could be used for project work or as an area for those needing a quiet area to complete certain tasks, alongside general facilities including a cloak room, new toilets and a mini-kitchen, giving staff quick access to what they need.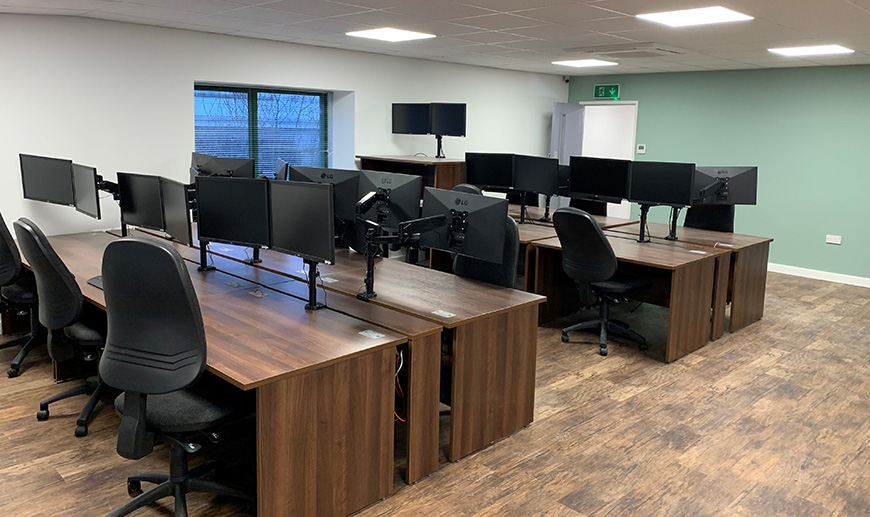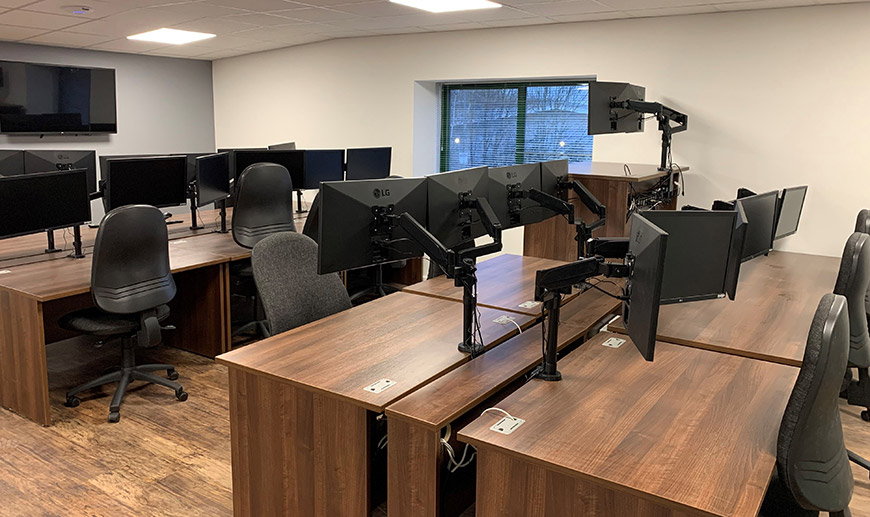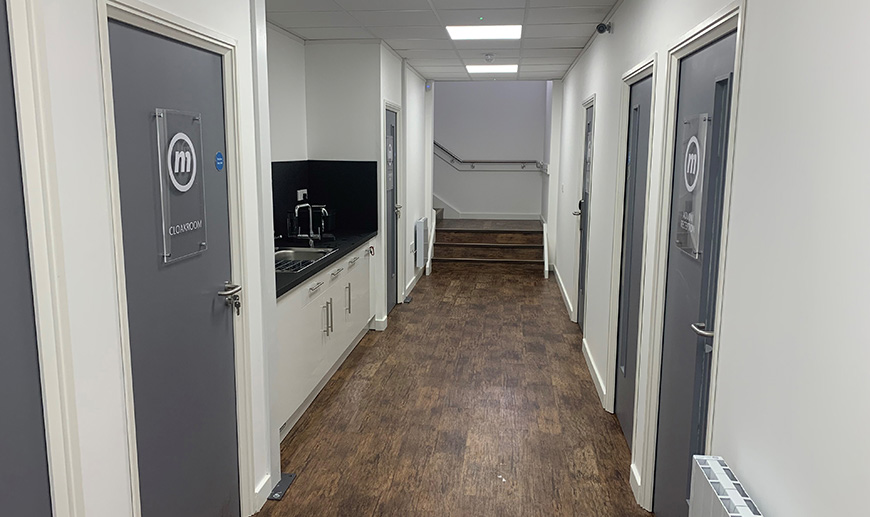 Upgrading Our Customer Facilities
Taking over Unit 13 also allowed us to expand other facilities, creating a better experience for customers when they come to visit us. This included a brand new reception area, creating a nicer space for customers to be welcomed into.
We also upgraded our conference room. The new space features a top of the range screen, allowing our team to conduct customer meetings in a modern area, providing the customer with a positive experience whilst they are with us. There has been a lot of positive feedback on this so far and we look forward to conducting more meetings in this new space throughout 2020.
This expansion is just the beginning for us and we have a lot of things planned for the rest of the year. It's an exciting time for us and we can't wait to show you what else is in store.
Whether you need help moving your office, require fast and friendly IT support, or want to overhaul your business communication platforms, contact us via the form below, or ring us on 01603 515007 today.