Happy 30th Birthday Jamie!

Posted by Netmatters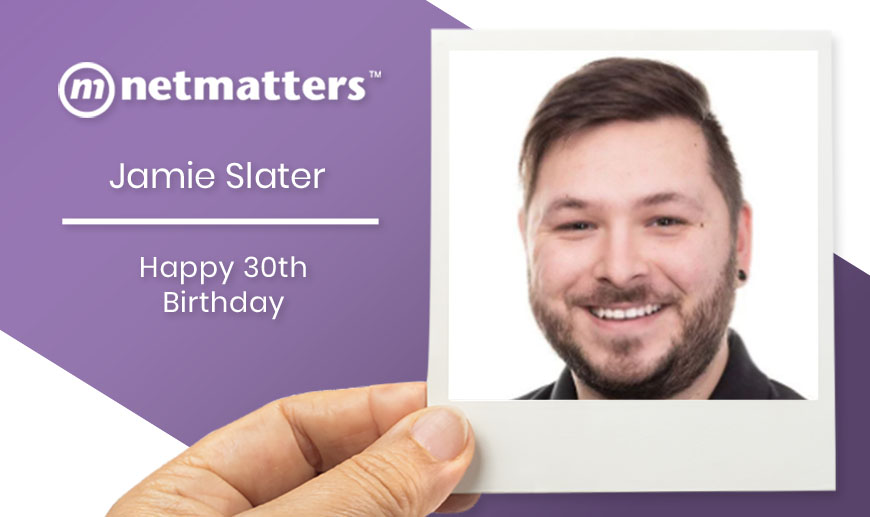 This week, we celebrate Jamie Slater's 30th Birthday! Jamie is one of the IT technicians based in our Gorleston office. Since joining the team, he has achieved some excellent results and is always striving to help his customers in any way possible.
At Netmatters we like to make a big deal of notable birthdays and milestones in the lives of our team members. We also like to take the opportunity to recognise their hard work and contribution to the company – it doesn't go unnoticed!
"A very happy birthday to our colleague in IT - Jamie Slater. Congratulations on keeping your dashing good looks as you enter your 30's. Looking forward to when we can have a proper celebration post lockdown." – Rob George, Service Manager
Thank you to Jamie for all of your hard work. We all want to wish him a very happy birthday!
Looking to kick start your career in the tech industry? Why not take a look at our current career opportunities including our fully funded web developer training program. We are currently on the lookout for fresh, bright talent at Netmatters. If you think you've got what it takes to be part of one of the most progressive tech companies in East Anglia, get in touch today and register your interest with our friendly expert team.