Netmatters & Gapton Computers Join Forces

Posted by Netmatters

Great Yarmouth based company Gapton Computers is set to join with Netmatters Ltd to create one of the region's largest, full service technology companies; offering ever improving levels of service to all businesses throughout East Anglia and the rest of the UK.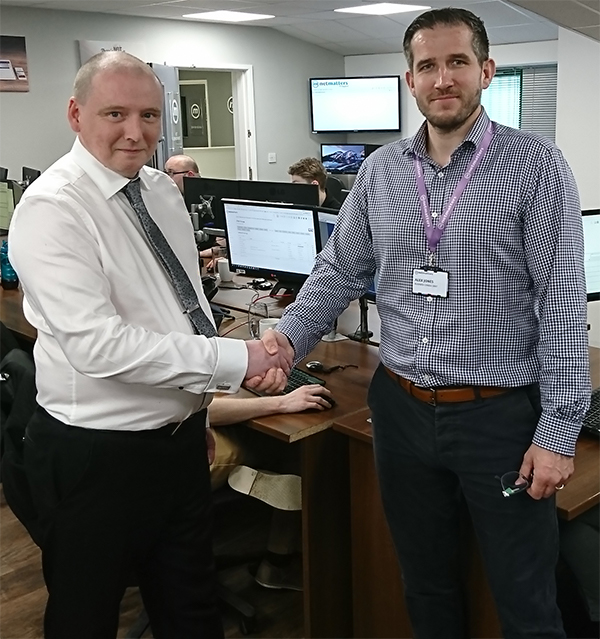 As of the 1st March 2018 Gapton Computers will join forces with Netmatters Ltd in a move that will establish Netmatters Ltd as the region's largest, full service technology agency. Trading as solely Netmatters Ltd from this date, we will operate from two locations within East Anglia, including our existing office in Wymondham, as well as our newly established offices in Great Yarmouth.
Gapton Computers has been trading since December 2008, and has focused on supporting the IT infrastructure for many businesses within the Great Yarmouth area. Under the management of Mark Johnson, Gapton Computers has achieved considerable success and has developed close relationships with many local businesses.
Netmatters, also trading since late 2008, has continued to offer businesses bespoke and all-inclusive IT Support, Web Development, Software Development, Digital Marketing, Telecoms, Security Consultancy and GDPR Management solutions from its head office in Wymondham, Norfolk.
Over the past 10 years, we have continued to grow in terms of our offerings and dedicated team of experts who are at the forefront of the Netmatters business; supporting our customers and helping continue their success. This development will be further enhanced with the merger with Gapton Computers.
"Both companies have a similar approach in terms of how they support their clients… both take ownership and work with their business clients to ensure they have the technical support required to help them be successful" - Mark Johnson, formerly Managing Director of Gapton Computers.
Mark, formerly Managing Director of Gapton computers will continue to be a valued member of the team, taking a more technical position as we move forward.

Following the combination, Netmatters Ltd will welcome a larger team of expert personnel and will continue to maintain the office in Great Yarmouth - benefiting local customers by providing rapid local support.
"All former Gapton Personnel have taken new positions with Netmatters so we can maintain the good relationships we have with all our clients. We aim to maintain the personal service by aligning teams of technicians with accounts to gain the benefits of familiarity alongside a large resource pool if the need arises." - James Gulliver, Managing Director at Netmatters.
Netmatters is passionate about technology and only employs people with the same mindset, as we believe the old adage that; if you love what you do, you will care about it.

If you have any questions, please get in touch with the Netmatters team, via the form below or by ringing 01603 515007. We will be more than happy to provide more information.