Elliot Tarling - Netmatters 5 Year Legend

Posted by Netmatters
8th June 2023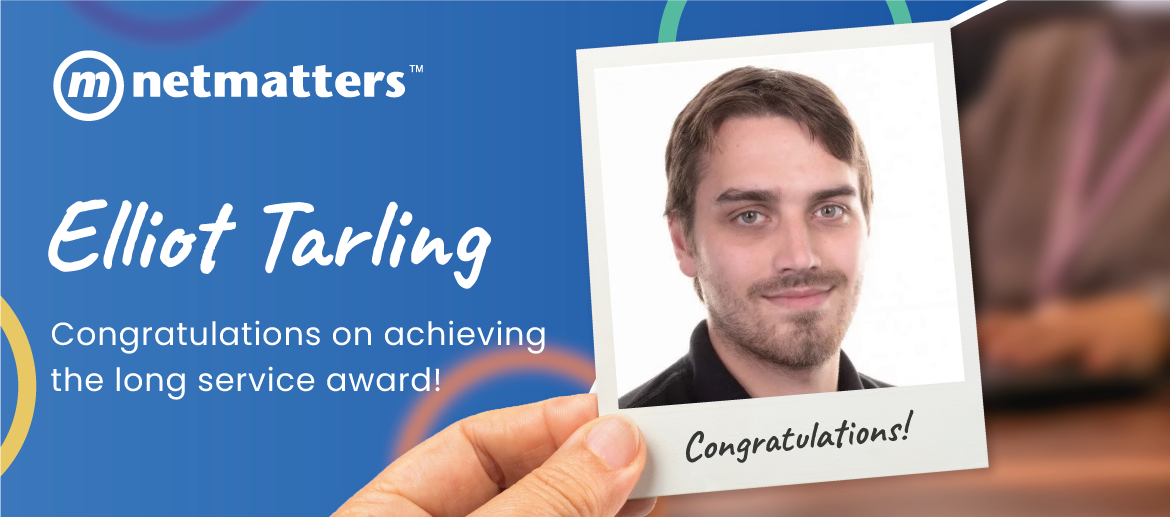 Today, we are congratulating Elliot Tarling for attaining the Netmatters Long Service Award and earning the esteemed title of Netmatters' newest 'Legend'.
In June 2018, Elliot embarked on his journey at Netmatters as a 1st Line IT Support technician and since then has progressed to a 2nd Line IT Support technician.
Over the past 5 years, Elliot has exhibited a helpful and positive attitude. As a Product Specialist, Elliot showcases and shares good knowledge with the rest of his team.
Thank you so much for all your work over the past 5 years Elliot, and congrats on becoming a Netmatters Legend!
Congratulations Elliot on reaching this milestone. Great to have another team member reach this special milestone. – Robert George
To commemorate Elliot's 5-year Legend status, Netmatters has contributed an additional 250 trees to our Ecologi Forest, aiming to enhance our efforts in reducing our Carbon Footprint. Stay updated on the latest developments of our Ecologi Scheme.
The 'Long Service Award' is just one of the ways that we ensure that all of our employees feel valued for their hard work and dedication.
At Netmatters, we continuously seek out brilliant and skilled individuals to join our team. If you would like an informal conversation, even if we're not advertising for your specific role, please feel free to submit your CV and cover letter to us. We look forward to hearing from you.