Chris Waldie - Netmatters 5 Year Legend

Posted by Netmatters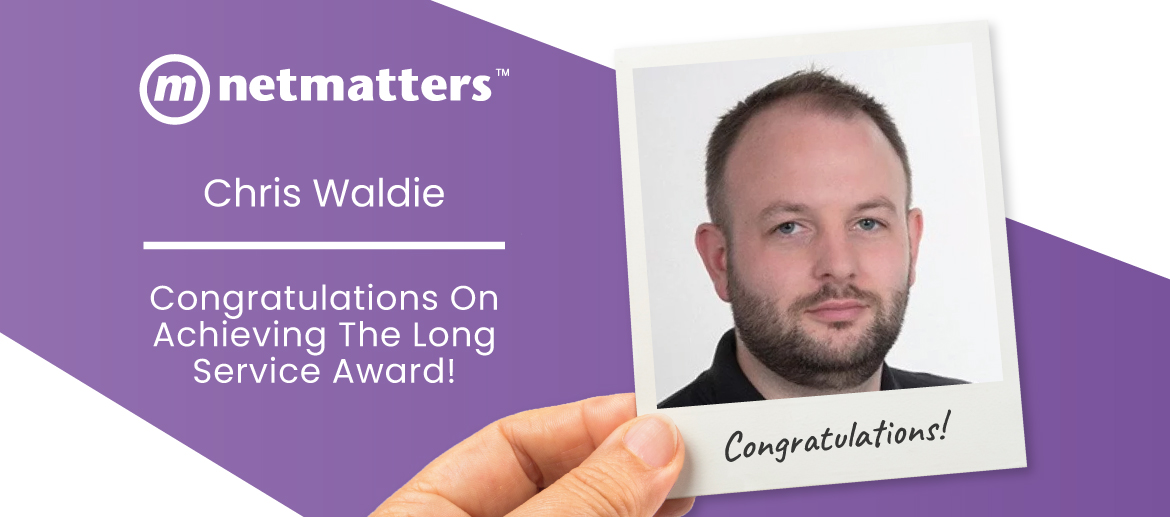 The Netmatters team would like to congratulate Chris Waldie on joining our ever-growing list of 'Legends', having been at Netmatters for 5 years!
Chris started back in 2017 as a Senior IT Technician, in which time he has progressed to being our IT Technical Manager, substantially growing our technical offering whilst always going above and beyond for his teammates.
'Chris has been an excellent member of the team since day one. he has embraced challenges and delivered time and again for our customers and Netmatters directly. Congratulation on becoming a Netmatters Legend!' – James Gulliver
As part of Chris' 5-year legend status, we will plant 250 trees on behalf of Chris to our Ecologi Forrest helping to improve our Carbon Footprint.

Thank you for being an awesome asset to the team Chris, and congratulations!
Netmatters are always looking to hire bright and talented individuals, so if you'd like an informal chat – even if we're not advertising for your specific role – don't hesitate to send your CV and cover letter here.