Are you looking to recruit a junior developer?

Posted by Tessa Dempsey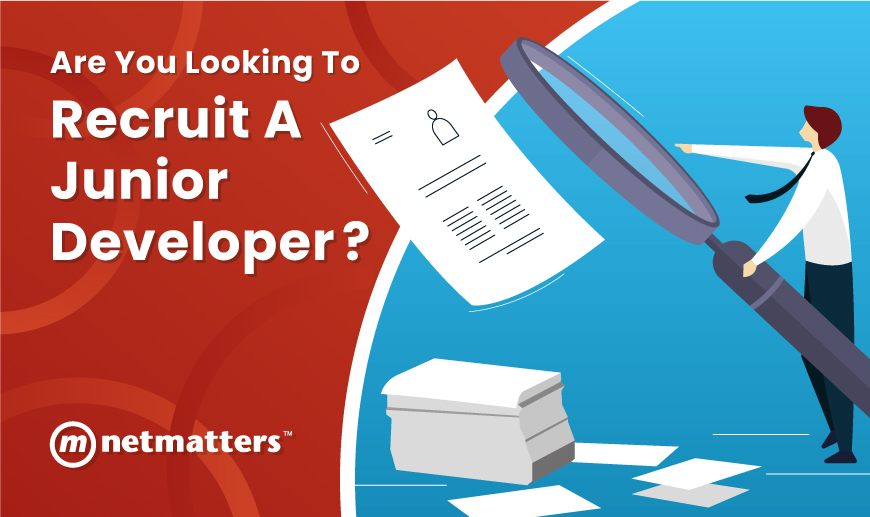 Many businesses will benefit from having someone in-house to work on development on an ongoing basis. If you are considering your resource capabilities for the coming year and think that you might need to bring some technical resource in-house, please read on, we have an opportunity for you to mould a junior developer to be exactly what your business needs.

The Netmatters Scion Scheme has been running for many years. Over that time we have successfully trained new developers in the East of England to help them secure roles in a wide variety of companies. The Scheme not only provides learning opportunities but the hands-on experience and support with "softer" skills needed to take on a new career as a developer.
There are a number of benefits to your business of taking on a Scion straight from the scheme, in this article we look at just some of them.
Try out a placement before committing to employment
The organisations that get the most out of bringing on a Scion graduate are those who have worked with us during the training process.
The nature of our training is such that, over time it is adapted to allow candidates to work towards the role that they are looking to secure at the end of their time. We actively encourage potential recruiters to feed into this training with trial tasks, sample projects, and even trial days.
If, for example, you need any new recruit at your company to be able to do a specific task before you will consider them, we will make sure that every candidate we put in front of you can do this task.
By engaging in the process early on, you can help us ensure that you get a developer who can hit the ground running from day one.
Cultural Fit
Alongside this, is the ability to ensure a cultural fit from your new developer. Before taking on a new employee you can look for the skills that fit your team, the personality that will work (or not work). You can meet our Scions before a formal interview to see how they would fit with your business.
Netmatters Scions are chosen because of their drive and commitment to becoming a developer. They spend anywhere from 3-9 months working on their training, working full-time hours, and working closely with inspiring senior developers. They have a say in their training and they are working towards a role that they are interested in.
Reduced recruitment costs

A recent article by the undercover recruiter estimates that it costs on average £3000 to recruit a new starter to your business. If you add to this the time it takes to bring a new member of staff up to standard, it can be a costly affair.
There are no direct costs associated with bringing a Scion on-board. To get the best out of the scheme you will want to have some time available before they come on board, but the financial costs are limited.
In fact, there are schemes available, including the Government's Kickstarter scheme that could mean you don't need to fund the role directly yourselves for the first 6 months. You can carry out a proof of concept that the job is worthwhile for your business before committing to the employment costs.
Test new ideas quickly
Whether you want to change the colour of your calls to action on your website to see if there is a difference or change the layout of a page, with an in-house developer you can quickly get these changes made to a staging site to be able to make a quick decision.
With an in-house web developer, you will be able to be more proactive with your digital strategy, working in an agile and flexible way. If you are thinking more about a junior software developer the benefits will remain the same, they will be able to help maintain and develop your software programmes to keep up with demand.
Looking for a developer of your own?

The New Anglia Local Enterprise Partnership estimates there will be a need for 10,000 tech roles in Norfolk and Suffolk by 2024. Chances are, even if you aren't looking for a developer right now, you might be in the near future.
If you would like to know more about the process of taking on one of our Scion Graduates, then contact us on training@netmatters.com to talk about your requirements.
Additionally, if you would like to receive regular updates from us with details of Scions due to graduate soon, fill in the form below and let us know!