Netmatters Sponsors A Football Team

Posted by Netmatters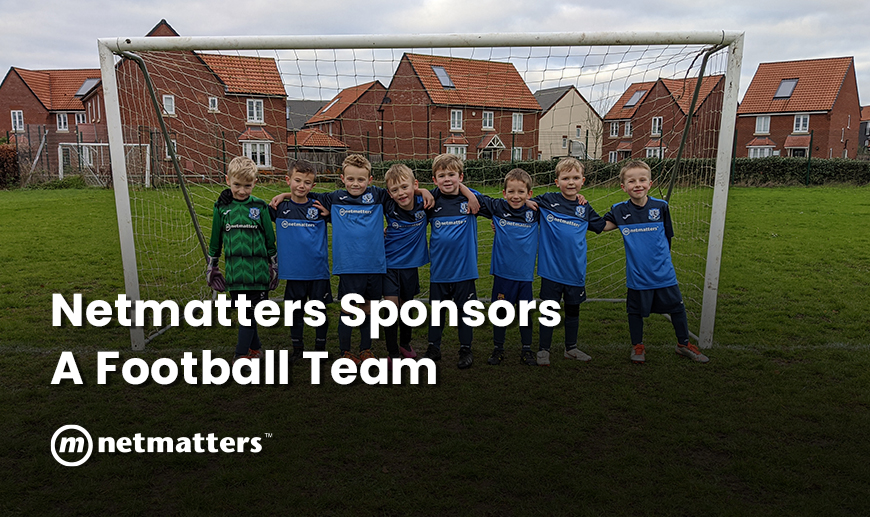 If you know about Netmatters, you know that we love to get involved in community activities, events and doing what we can to show our support wherever it is needed. This could be through charity fundraising, competing in sporting competitions or attending local events happening close to our HQ in Wymondham.

So, when one of our 2nd Line IT Technicians, Leon, came to us with an opportunity to sponsor a local football team for the season, we jumped at the chance.
Leon is the proud coach of the Taverham under 7 Saints team in Taverham. The team formed in September 2018 when they were 'Mini-Kickers' with Leon getting involved as the coach in March 2019, following a passion to want to coach a football team.

The team play in the NCYFL (Norfolk Combined Youth Football League) and since they began, the team has been going from strength to strength every week. They recently made the quarterfinals of the U7 Kappa Plate Trophy and Leon is confident they can go all the way.
The Norfolk Combined Youth Football League is Norfolk's newest and largest youth football league, providing opportunities in football for boys and girls of ages 6-18. It's a great way to keep kids active and interacting with others their age, teaching them more than just football skills.

Every Saturday, the boys play in their kit but they needed a sponsor, and that's where we came in!
We are the proud sponsors of the boy's team now, with our company name proudly displayed across the front of their shirts. We are pleased to be able to help out the team with a sponsor and support Leon in his out of hour's hobbies.
We are wishing the boys and Leon the best of luck with the Kappa Plate trophy and will be crossing our fingers that they take the win! If you head down to watch them, be sure to look out for the Netmatters logo.
If you are interested in talking to us about your local event and how we can get involved, we encourage you to get in touch with us below.