Congratulations to our Netmatters Scion Graduates!

Posted by Netmatters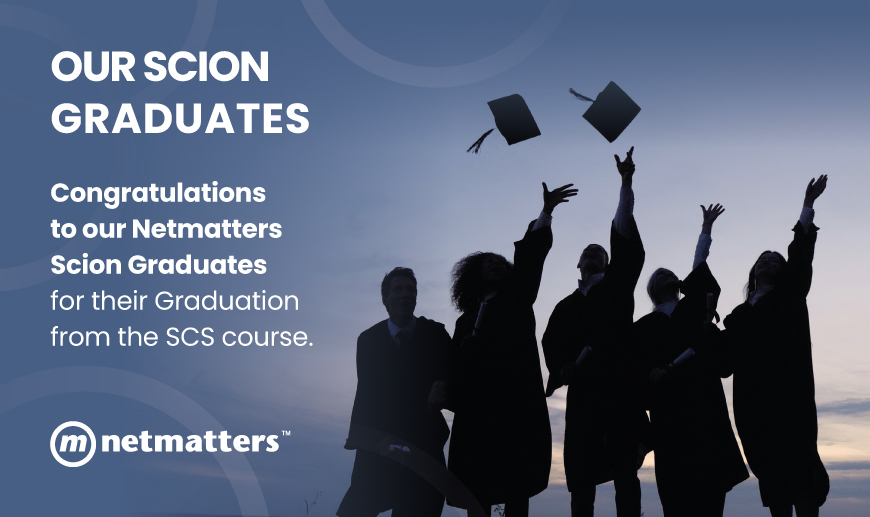 The Netmatters SCS was created to bridge the gap in the local tech industry, helping to create new opportunities for aspiring web developers, digital marketers, and IT technicians to progress in their training, towards their aspiring careers. This is why, the Scion Coalition Scheme is a professional development training program, teaching both technical skills and how to work appropriately in a professional environment.

With a big thanks to our sponsors, we are able to offer employment opportunities following the completion of the scheme. We partner with a number of varying companies in the East Anglian region like Engage Health Systems Ltd, Tech East, Modality systems, and of course, Netmatters. We have also officially launched a self-funded entry to the program.
We have been lucky enough to have some real key assets join our Scion department, over the last year.
Our Recent Graduates...

---
Horatio
After 8 months of hard work, Horatio has secured a fantastic new role at Boris Software! We are so thrilled about his exciting new position! Horatio was a positive and enthusiastic student and we're happy all his hard work has paid off.
---
Lucy

Lucy has been such a positive student since starting the course. Over the last 5 months, we have loved watching her go from strength to strength with all the new skills she's learned. We are delighted to see her accept a job at CPM and wish her all the best!
---
Don

With 8 months of training here at Netmatters, we are so pleased for Don to have landed his first tech job with Xupes following his hard work on the SCS course. We wish him well for the future!
---
Jack

Jack has been working really hard to secure his first role in Tech with 11 months of training, and we are delighted to announce he has been successful in getting a job with a local company - Omnis Software. We are excited to see what's next for him and his career.
---
Alexi

Alexi has been one of the most positive students to ever progress through the course. We are so pleased that all his hard work over the last 9 months, along with his fantastic attitude, has paid off in securing this exciting new role.
---
Dylan

After 8 months of training on the Web Development Scion course, we are so proud to be adding Dylan to the ever-growing Web Department as a Junior Developer, here at Netmatters! His quiet determination on the course has really impressed us and we are excited to see what he does next.
Congratulations to you all, and we wish you the best of luck in your careers!
Are you interested in helping us grow the next generation of tech talent? Click here to find out more.
For all questions relating to the Scion Coalition Scheme, contact Netmatters today. Call us on 01603 704020 to speak to an expert member of the team. Alternatively, you can contact us on the form below.