Netmatters Are Now a 3CX Gold Partner

Posted by Netmatters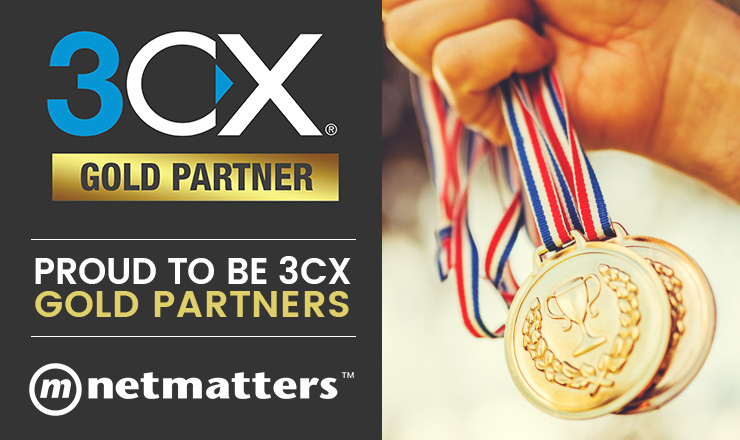 At Netmatters, we are proud to be partnered with some of the biggest leaders in the telecoms industry, and we have further expanded our telecoms solutions by becoming a 3CX Gold Partner.

Our dedicated team at Netmatters are always looking for ways we can continue to enhance our service offerings to you, our clients.
As a certified partner with 3CX for quite some time now, this new Gold Partner status means we can offer our customers an even better service. 3CX is not only a powerful software-based telecommunications platform, it is an affordable and scalable solution for businesses looking to start with a simple feature list and expand their service when they need to without the expenses associated with traditional propitiatory phone systems.

The main benefits to us for becoming a 3CX Gold Partner is further access to the high quality partner training and certifications. This ensures we can continue enhancing our products and services that we provide for our customers and provide the latest, industry leading telephony services designed to each clients individual needs.
"Becoming a 3CX Gold Partner continues to show the hard work and efforts of our team at Netmatters. Improving on our service offerings is just one of the number of ways we aim to provide our customers with a complete positive end to end experience ". Chris Gulliver, Director.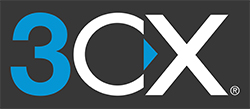 Is 3CX right for you?
3CX is a scalable solution which offers many benefits to both business and users, and most importantly can increase your productivity as well as continuing to adapt and grow with your business as it changes over time.
Here is a an overview of the main benefits of a 3CX system:

3CX is a much easier to install and configure than a traditional proprietary phone system
Reduce your phone bill and expenditure by eliminating interoffice call charges across your locations and reduce the cost of long distance and international calls
Easy to manage web based interface
Eliminates extra phone wiring as it can share your standard computer network port
Scalable solution where you can add further handsets and features easily as your business grows
Integration options allows 3CX to work with your business applications such as your CRM software and Office 365
Allows hot desking and roaming – Your employees can have access to their work office extension whether they are on the go or working from home
3CX is not licensed by the number of handsets, but the number of simultaneous calls. If your company has a large number of handsets but low call numbers, 3CX is for you
If you are a business looking for things such as deploying a contact centre, getting the most out of your leased lines, CRM integration with your phone system, instant messaging and video conferencing. Then 3CX is the option for you. 3CX will aid in providing a greater return on investment and provides your business with a high standard overall telecoms service.
The scope and benefits of the 3CX software is pretty huge, so if you would like to chat to us about how we provide bundled call packages for a scalable, affordable 3CX solution for your business, then feel free to give us a call on 01603 515 007. Alternatively, you can fill out our contact form.