Netmatters Announces The Opening Of A New Office In Cambridge!

Posted by Netmatters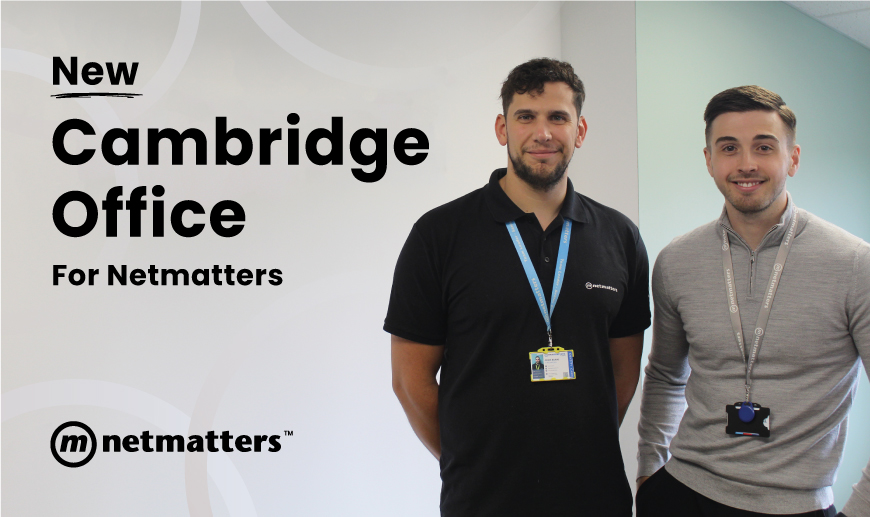 We are today thrilled to announce that we have created a brand new permanent office in Cambridge, alongside our already well-established Wymondham and Great Yarmouth offices.

Located at the St John's Innovation Centre on the Innovation Park, Netmatters Cambridge will be a permanent base for us to expand out of Norfolk. We will initially have space for up to ten key employees and look to expand our Cambridge-based team over the coming months.
Cambridge is an exciting, vibrant city with a world-renowned reputation as a leading centre of excellence in the technology industry and we can't wait to establish ourselves as part of this community – it feels like a natural fit for us.
As well as working closely with our many clients based close to the city we are keen to work with other businesses in and around the city to bridge the technology skills gap through our award-winning Scion Coalition Scheme. Our unique scheme offers trainees the chance to learn development and digital marketing skills, as well as getting hands-on practical experience in working as part of a team. Since its inception, we have placed 50 Scions in roles in the technology industry all over the region and are keen to continue this in Cambridge.