Kickstart Your Future In Technology

Posted by Netmatters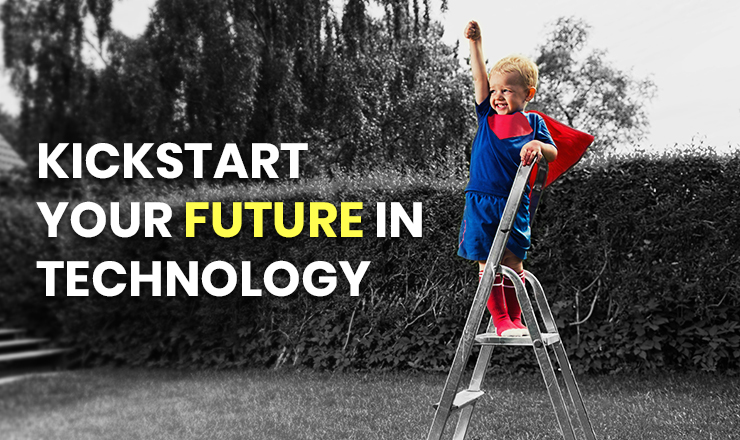 Does this sound familiar?

"I'm sorry, but you don't have enough experience…"
It's amongst the most common phrase heard by candidates applying for roles within the technology industry across the country; but there is a valid reason for it.
Technology companies need developers and have before now hired graduates who require a lot of time and attention for training, therefore making the resource availability within the company even worse. Whilst it could be argued that this is a short term loss for long term gain, there are plenty of businesses out there who have been burnt by investing lots of time into training and developing personnel only to find they are either not suitable or leave at the first opportunity.
Don't worry, there is a new way!
Netmatters have developed a program that takes graduates and technology enthusiasts from all walks of life and trains them intensively under commercial conditions. This approach creates technical people with all the hard and soft skills required to become a developer.
"The Scions, (candidates), are immersed in technology for 40 hours per week" says MD James Gulliver. "They have to work under commercial conditions that allows them to fully experience what it is like to be a full time developer."
The program has been running for 18 months and has been amazingly successful. Currently on average 3 out of 4 applicants have graduated into becoming a full time developer after approximately six months training.
The program has recently expanded with the help of other local technology companies' sponsorship. Netmatters are now recruiting for a further 5 Scions. The successful applicants have a high chance of being offered a job with a local technology company come the end of their training. The course is fully funded and will set all graduates up with a vocation and the relevant experience to secure the roles they want, thus bridging the experience gap required with most technology companies.
If you are currently looking to become a developer, or know of someone who is struggling to make it into the industry, then please do contact us via the form below or ring us on 01603 515007 today.