Is PPC Right for My Business?

Posted by Netmatters

Pay-per-click advertising (PPC) is an effective way of driving customers to your website - as the name suggests, you pay each time someone clicks on one of your ads from a search engine (eg. Google) and arrives at your website.

It can quickly drive relevant traffic - people searching for your product or service - to your site and can help to bridge gaps that your website isn't being seen for in organic search results.
You can increase your brand awareness by 80% with a PPC ad
source: PPC Resellers: 9 Pay Per-Click (PPC) Statistics for 2016, July 2016

When done well, PPC is a powerful marketing asset, but if done badly, it can leave you significantly out of pocket. We will be dispelling some common PPC myths in an article coming soon, but for now this article will help you decide whether PPC can help you reach your business goals.
So How Does PPC Work?
PPC is a quick and easily-controlled way of getting your business in front of an audience.
There should be at least one goal or objective associated with the campaign, in order to measure its success. This is usually something as simple as completion of a contact us form or download of a brochure.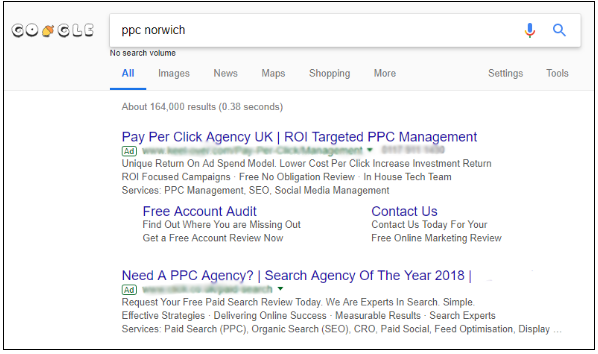 Key search terms, phrases or keywords that customers are likely to use when looking for your product or service, trigger adverts that are shown at the top of the search engine results.
Typically, the campaign is then measured against how many clicks it has driven to the website - and how many of those clicks have completed one or more of your goals. This then offers tangible data of how much it can cost to acquire leads or sales into your business.
There are many factors which will affect how much you pay per click including:
Competitiveness of your industry
Competitiveness of the search term you choose
Quality of your adverts
Quality of the destination page
How much you are willing to spend per click
Typically, highly competitive industries and their average cost per click include:

Financial services £13.76
Insurance £11.94
Business Services £11.68
Internet & Telecoms £11.27
Estate agents/property £9.68
*source: Wordstream: The Most Expensive Keywords in the UK, February 2018
So, if your budget only allows £1,000 a month (around £30 per day) and your industry is particularly competitive, then your budget may only allow a handful of clicks per day, which will limit what it can achieve for you.
It is important to remember that the success of any PPC campaign ultimately depends on the user experience of the destination website…..
A high performing PPC campaign can drive high volumes of quality clicks, but a poorly-designed website contact form that turns visitors off, will quickly undermine any success.
It is important that your onsite customer experience is a good one, prior to embarking on a potentially costly PPC campaign.
There are two key players in the battle for customer clicks - Google Adwords and Bing (Microsoft). Social PPC (eg. on Facebook) will be covered in a separate article.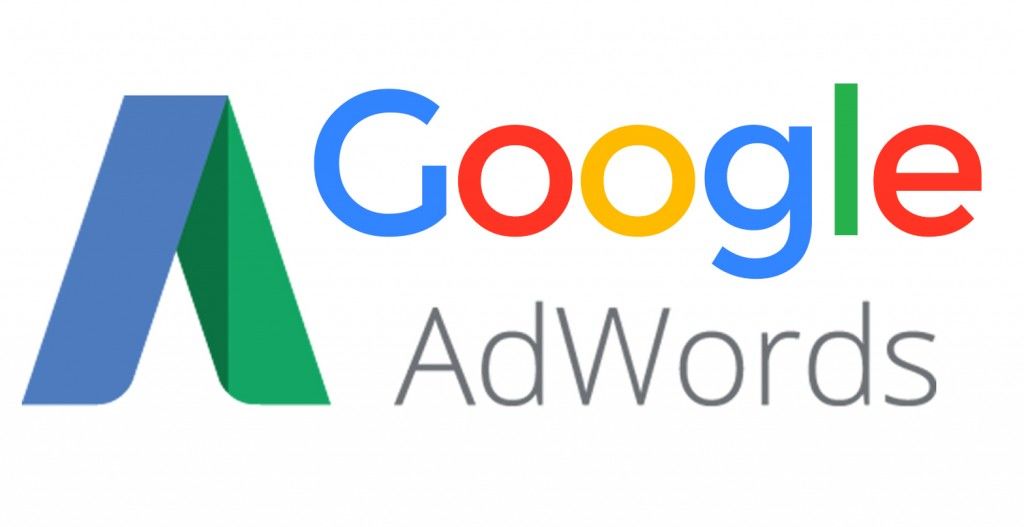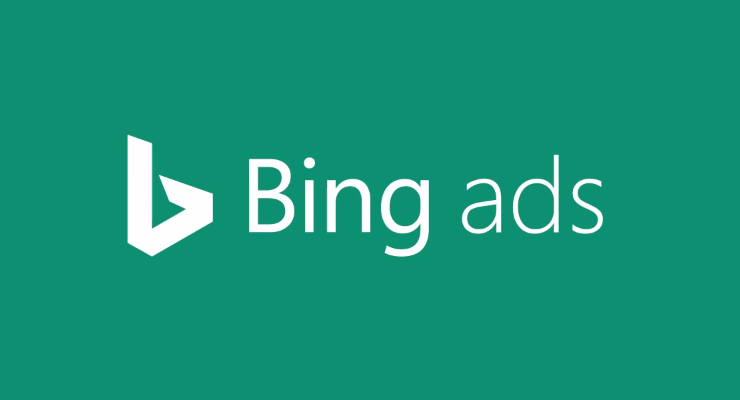 Now you have a basic understanding of how PPC advertising works. Broadly speaking all businesses can benefit from PPC. However, before you begin you must make sure you have the right resources, as well as a firm grasp on your goals for PPC. These questions should help in your decision making:
Which PPC Ads Best Suit Your Business and its Objectives?
If your main measure of success is brand awareness, PPC is particularly advantageous. Regardless of what actions users take once they see your ad, they will still be made aware of your brand. If you want to increase revenue then PPC can still be effective, providing you have a good quality website.
There are multiple ad types available on the Google Search Network. They all have particular benefits based on the nature of your business. PPC campaigns on the Google Shopping Feed are great for online retailers because you can include images with your ad text. If you offer a service, rather than a product, you would benefit more from a standard text ad. The other option is to have a PPC campaign on the Google Display Network. These ads display on popular sites such as YouTube, as well as in mobile apps. They allow you to include images and videos to engage your audience. This works well if your goal is to raise brand awareness.
Do You Have the Right Budget for PPC Advertising?
Getting your budget right is fundamental to PPC success. You have to bid high enough that your ad ranks well, but budget enough to maintain a consistent presence. It's important to think long term. Many businesses bid large amounts, only to drain their budget once their ads are up and running.
How Competitive is Your Market?
It's much easier to match your ads with what people are searching for if it's contained within a niche market. This by no means suggests that companies in a larger market cannot utilise PPC. It just means that more companies could bid for the keywords you want. Just like an auction, the CPC gets higher the more people bid for it. However, a higher bid will not guarantee you secure the keyword at a reasonable price. The best way to fend off competition is to create high quality relevant ads.
Can Your Website Turn Clicks into Conversions?
It may be called 'pay-per-click' advertising, but securing a click is only half the battle. The idea is to increase traffic that will lead to whatever action you want people to take once they're on your site. This requires a good quality, user-friendly website. Without this, you'll have a high level of traffic, but none that contributes towards your goals.
Should I Enlist the Help of an Agency With My PPC Advertising?
Although there is little that can be done to influence the competitiveness of an industry, the quality of the adverts, targeting and customer experience is where the skill and success lies with any PPC campaign.
At Netmatters, our AdWords qualified team manage PPC campaigns for many industries. Our comprehensive service includes identifying audiences and competitors, writing copy and monitoring performance. Our expertise enables us to provide draft proposals and project expected returns. We are used to delivering high returns on investment. We understand the regular maintenance that goes into a successful PPC campaign. We also keep abreast of the latest developments, so your ads never become outdated.
If you think PPC advertising could be right for your business, contact us via the form below or ring us on 01603 515007 today. Our dedicated team are on hand to discuss your available options.