Revolutionise Your Recruitment

Posted by Netmatters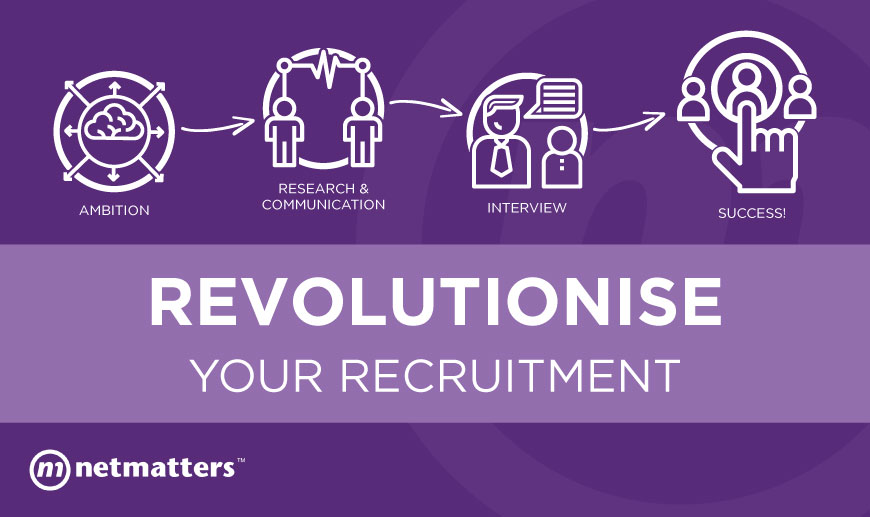 Digital transformation and integrating digital technologies into day to day operations is now at the heart of company activity and concerns. Companies need to incorporate the importance of accelerating digital into their business model to remain competitive and increase overall productivity.

But, where does digital integration begin? Well, with the staff of course! But, as Netmatters have discovered, it's not always easy to find staff that are trained in the area of digital development that your business needs to move it forward.
It was this lack of knowledge and consistent struggle to find the right people to help Netmatters grow, that sparked the idea for our Scion Coalition Scheme. Why look for software developers when you can help create them right?
SCS – What does it mean?
We created this scheme to bridge the gap in the local tech industry and to provide opportunities for aspiring web developers to progress in their training and therefore, their career. The scheme teaches not only the technical skills needed but also how to work appropriately in a professional environment.
The scheme works on a 40 hour per week schedule with a training project designed in a logical order which means the scion works autonomously for most of the day, limiting the intervention time required from senior skilled personnel.
Following the success the scheme has brought to our business, we quickly realised how much it could help other companies succeed in their business objectives too. We decided that we would bring sponsors on board with the idea that once the Scions were ready to graduate, they would receive full-time employment with that company. We also enlisted the support of Tech East, the Job Centre and DWP to provide more opportunities to young people.
SCS – What does it mean for you?
The benefits of this acceleration in the programme have been vast for all parties. For us, it means working closely with more bright, young minds than ever and transforming them into talented developers. Whereas for the scions themselves, it means they are exposed to all the skills they need in something they are passionate about, whilst teaching them the fundamentals of what it's like to be in a working environment.
Perhaps the largest benefit though is to the sponsorship companies. In investing in this programme, we are providing that business with a junior developer ready to work. Recruitment is consuming and expensive, this programme removes the entire process. It eliminates the need for time and resources that would need to be spent training them when they arrive so that they can get stuck straight into the work.
The best part is, after 3 months in the programme, we can begin tailoring the learning specifically to your business. We encourage your input so that we can gear the chosen scions towards coding languages and testing methods that you use, making them even more prepared to work within your organisation.
We offer all sponsorship opportunities on a flexible, rolling 30 day package to ensure a low cost commitment but with the ability to monitor the progress of students. This progress tracking can also be extended into arranging visits to your workplace to ensure the Scion will fit in with your team and to get them excited about what's to come. We want to do what we can to create a smooth transition.
SCS – What's next?
Have we hooked you onto the sponsorship idea? If so, we want to talk to you!
We are always looking out for companies to work with on such a great project. The SCS programme is going from strength to strength and we want your business to help us take it even further.
To discuss the scheme in more detail and find out how you can be involved, get in touch with us today on 01603 515007. There is so much potential out there, join us in helping it shine.