How Can Apps Help You Re-Engage With Your Audience?

Posted by Netmatters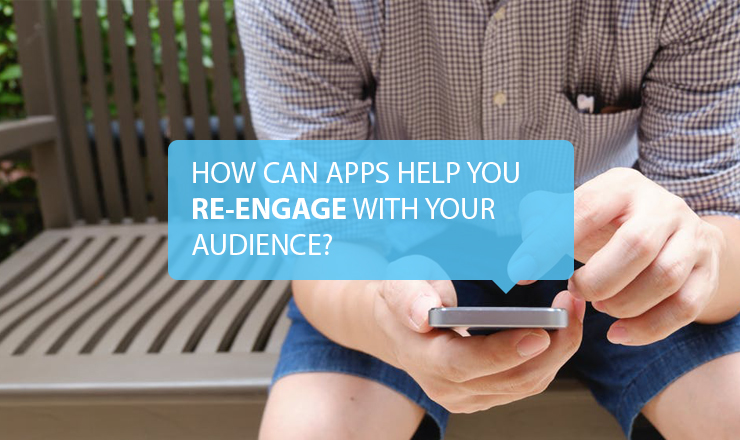 Developing a mobile app for your business opens you to a whole host of marketing opportunities which can help build customer relationships and brand awareness. The customer experience through a mobile application differs from the online mobile experience and allows you explore new engagement strategies that are otherwise unavailable through responsive websites.
Capitalising on these strategies help you create a complete omni-channel experience for your customers, making the engagement process as efficient as possible.
Mobile Exclusives
One of the easiest ways to ensure your customers download and engage with your application in the first place is to offer them a mobile-only reward. The reward can include discounts on your products such as 20% off on your first purchase through the app, first look at new products which aren't available on the desktop and mobile versions of the website or even helpful content such as advice, tips and tricks.
Push Notifications
Being one of the strongest methods of re-engaging with your audience, push notifications allow you to interact with your customers even when they aren't actively using the app. Proven to be more engaging that email marketing, push notifications can update customers of upcoming promotions and deals, news and events or even simply send them a gentle nudge when they haven't opened the app for a while.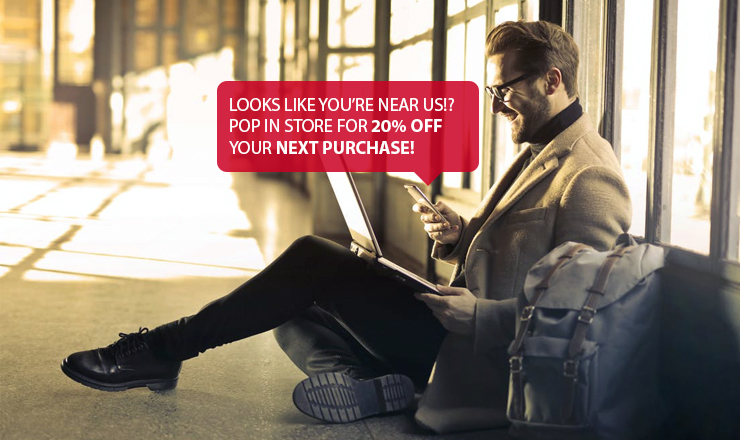 Geo Push Notifications [Proximity Marketing]
A specific type of push notifications are Geo Push Notifications, also known as Proximity Marketing. These notifications work in a similar way to standard push notifications but instead of concentrating on the user's behaviour, instead these are sent to users with the application when they are physically near your business. Offering discounts and incorporating both the digital experience with the physical experience such as scanning a QR Code in store from the application's push notification is fantastic way to keep on top of the omni-channel experience and sees users engaging with both marketing aspects.
Loyalty Programmes
Offering loyalty rewards is a fantastic way to help increase overall sales and retain user engagement. By allowing customers to obtain digital points which can later be exchanged for money off of their next purchase means that they will likely buy from you again. In addition to this, sharing schemes such as offering 'x' amount of loyalty points for referring friends or sharing social content is another great way to help promote brand awareness.
Measuring Performance
It is important to measure your app's performance using analytical data to understand the user's behaviour, allowing you to update, improve and streamline their user experience and optimise your engagement rate.
Regularly refreshing your copy, images and even calls to actions will help you to guide your customers down the conversion funnel based on how they use the app.
Another benefit of measuring performance of the application and user behavior means you can create unique and specific content to certain users via push notifications and loyalty programmes, increasing the chances of them engaging with you as it has been tailored to them specifically.
How Can We Help?
Whether you're looking to develop your application from the ground up or are looking to optimise an already existing application, with our wealth of experience in both Bespoke Software Solutions and Digital Marketing, we have you covered.
If you would like to find out more about how we can help, please do get in touch on 01603 515007 to talk to a member of our team, or complete our form below to request a call back.
[ENQUIRY_FORM]