Happy 30th Birthday Matt!

Posted by Netmatters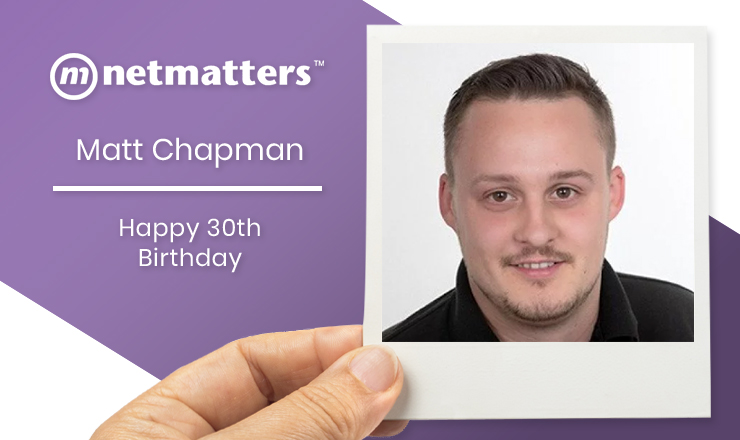 Happy 30th Birthday Matt Chapman!
Matt joined us in March 2016 as a second line support technician. He quickly progressed into third line support and over the last 4 years has continued to deliver an expert service to all of his customers and is one of the driving forces in our IT department. We are lucky to have Matt as part of our team and we wish him the happiest of birthdays!
"Matthew has done brilliantly in his role as a 3rd Line Technician and POD Leader. He is a key member of the team who always has a smile on his face along with building a fantastic relationship with clients. He has a brilliant work ethic and always has the clients best interests in mind. Happy Birthday Matthew!"- Rob George - IT Service Manager
At Netmatters, we like to make a big deal out of notable birthdays and other milestones in the lives of all members of our team. We also like to take this opportunity to promote individuals' hard work and contribution to the company - it doesn't go unnoticed!
So, thank you to Matt for his commitment and continuing to always deliver expert IT support, assisting with the success of the department and the company. We hope you have a great day.
Think there could be a career in IT Support in your future? Take a look at our current job opportunities for more information. We are always on the lookout for young, fresh talent at Netmatters. If you're passionate individual and you think you'd be in your element at one of the most progressive tech companies in East Anglia, get in touch today via the form below or us on 01603 515007.