Happy 21st Birthday Abigail!

Posted by Netmatters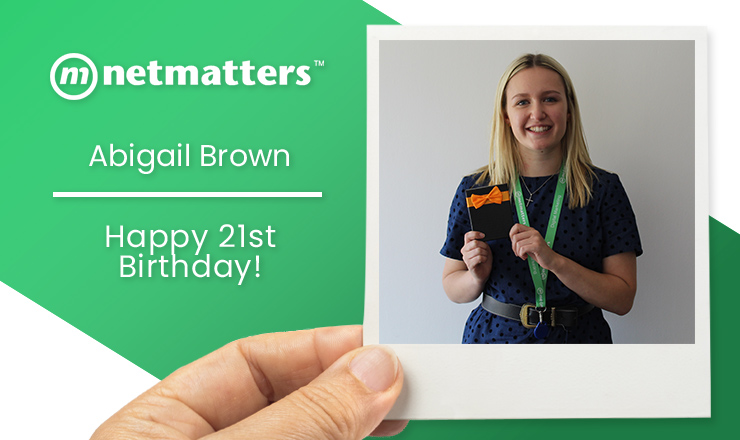 Happy 21st Birthday Abigail!
Abigail has been with us since September 2018 and whilst she started as work experience, she quickly showed great potential and is now a fully-fledged member of the Digital Marketing team. Abigail is extremely hard-working, eager to learn and a real asset to the team. She has been praised for her positive attitude and seems to always have a smile on her face!
"Abigail has continued to challenge herself in the role to become a well-rounded digital marketer. She has become an asset to the team, providing high-quality support for all of her accounts and ensuring the client's marketing objectives are met continually." Lydia Whitney, Digital Marketing Manager)
The future is looking very bright for Abigail at Netmatters and we can't wait to see where her career goes.
At Netmatters we like to celebrate notable milestones in the lives of every member of our ever-growing team. It also gives us the opportunity to 'sing their praises' and recognise their invaluable skills and all the hard work they do.
It's a big thank you from us to Abigial for her continued hard work and we hope she has a great birthday.
Think there could be a digital marketing career in your future? Take a look at our current job opportunities, including our fully funded digital marketeer programme. We are always on the lookout for young, fresh talent at Netmatters. If you're a passionate individual and you think you'd be in your element at one of the most progressive tech companies in East Anglia, get in touch today via the form below or ring us on 01603 515007.