Google Performance Summit May 24th 2016

Posted by Netmatters Ltd
10th May 2016
In the run to the upcoming 2016 Performance Summit, Sridhar Ramaswamy (Senior Vice President, Ads and Commerce at Google), has issued a brief statement detailing what we should expect to hear in the world of Adwords and Analytics.
With everything we have seen - in terms of teasers, announcements and sneak peaks - the suggestion is that the coming event will be firmly mobile-focused. Having already teased some titillating insight, "82% of smartphone users consult their phone in store", we're sure that we'll be the recipient of a whole range of invaluable data and statistics. Google - well Sridhar, anyway - has suggested they have been putting in the legwork, visiting Ad customers the world over, in a bid to gain additional information and tailor their forthcoming tools with marketers at heart.
"...in every country we visited, we saw customers working hard to integrate data from across their organizations and transform it into actionable insights. Marketers want better data to understand the customer journey across devices, contexts and channels".
One of the biggest talking points of event will, undoubtedly, be the release of the new AdWords platform. With a massive redesign having taken place, Google have opted to use the 'Performance Summit' as the soapbox, on which they'll conduct the grand unveiling. Having already given us brief a glimpse of what we can expect - at least aesthetically - we're looking to forward to seeing a new ad platform that was, somewhat, overdue a facelift. Whether or not we'll see any major revisions, in terms of function and integration, is yet to be seen but the form element certainly gets our approval.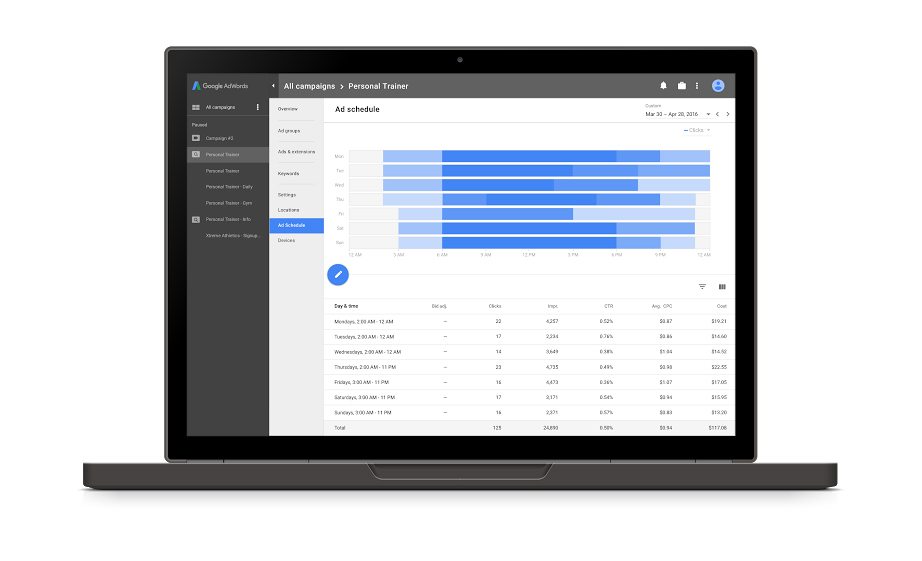 "Now, advertisers want the ability to reach very specific audiences"
It's clear that Google have, at least partially, taken the targeting of specific demographics - and the challenges it creates for marketers - to heart. We may even see some further Adwords revisions incorporated, that allow us to dig down to the next level of data, permitting us to laser target even more accurately. We can but hope!
Register for the livestream here.
Credits: Image & press release.
UPDATE: Following on from the Performance Summit, Google have made it abundantly clear that the key optimisations to the AdWords platform are going to be mobile-centric.
"Every year, there are trillions of searches on Google and over half of those searches happen on mobile . And across the millions of websites using Google Analytics today, we're seeing more than half of all web traffic now coming from smartphones and tablets".
With revisions being made to the bidding process - segregating mobile bids from desktop - and adjustments being made to the presentation of advertising from the Google Display Network, the development of a 'mobile-first' world is rapidly becoming a reality for everyone.
For a full rundown of the latest changes, and updates, head over here.
If you have any questions, you can contact us via the form below or ring us on 01603 515007 today.