The Green Team Reducing Our Carbon Footprint - Part 3

Posted by Netmatters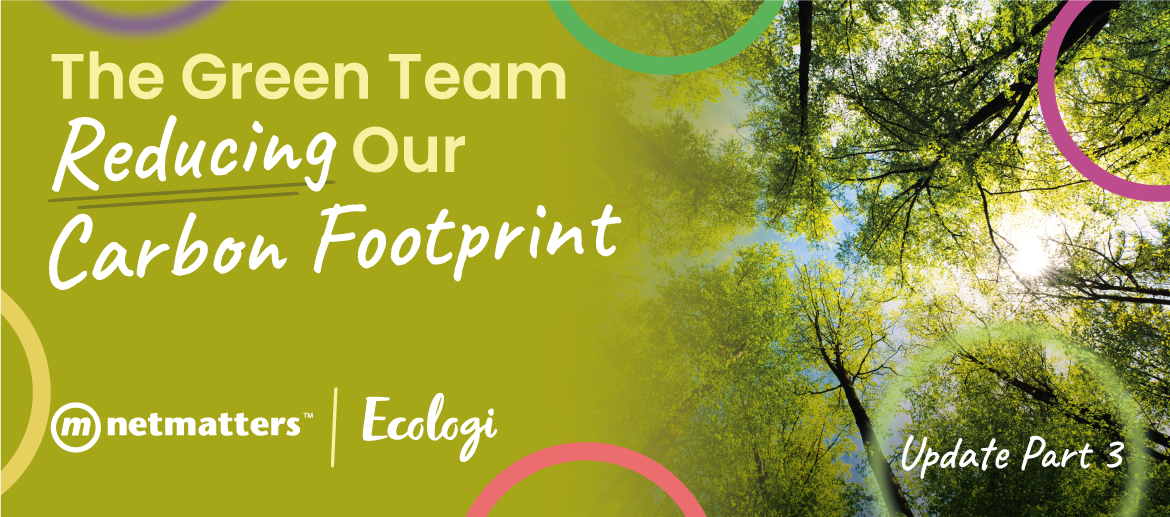 At Netmatters, we are continuing to support carbon reduction and reforestation projects through our Ecologi programme.
Back in September, we shared our latest milestone of 5000 trees planted, and two months on we have now reached 7,500 total trees planted. We are also delighted to have offset 317.4 tonnes of carbon dioxide and similar greenhouse gases, generating 22 months of climate impact.
We have been able to support some incredible climate change projects across the world, including Mangrove planting in Madagascar, a reforestation projects in Kenya & Mozambique, and contributions towards wind energy projects in Taiwan, Thailand & Honduras. Take a look at our Ecologi profile to see the full range of our contributions.

Signing up for Ecologi is simple and easy – and is an opportunity for every business and individual to do their part to help offset their carbon emissions. You can sign up through our profile to start your own forest, once you're all set up Ecologi will then plant an additional 30 trees in both your forest and ours!
Supporting the environment by fighting climate change and improving our business practices is a key pillar of Netmatters values, having achieved a Gold Standard for the Carbon Charter. Our commitment to the environment can be found here.