December 2020 Notable Employee

Posted by Netmatters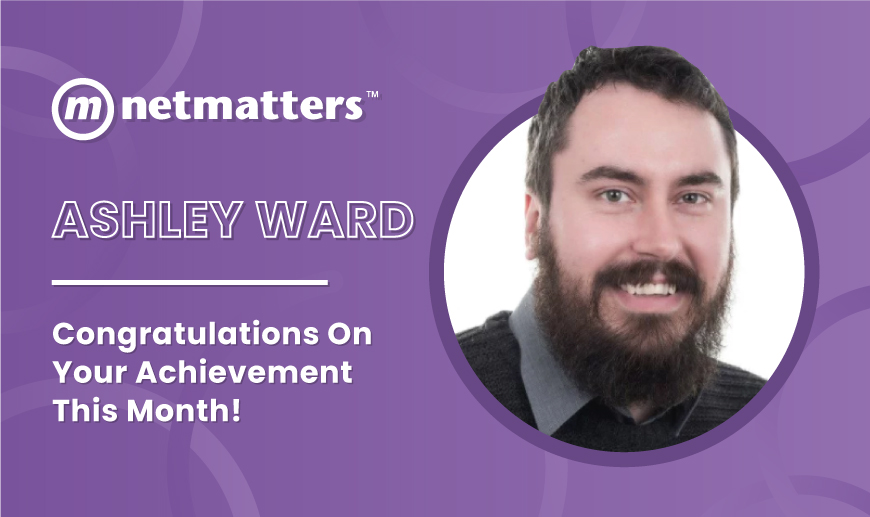 Each month we celebrate the most notable of employees here at Netmatters by asking department heads to nominate individuals they feel have done exceptionally well in the month before. As well as holding our staff awards in December, we continue the tradition of naming one employee as Notable of Notables!
Our Notable employee for December delivered the ultimate in customer experience over the Christmas period going above and beyond in his flexibility.
The Most Notable of Notable Employees
Ashley Ward
Being flexible over the holiday break and supporting our clients in their time of need. - James Gulliver
Immense efforts in supporting clients over the Christmas break, going above and beyond, an absolute hero in our time. – Simon Wright

This month's other notable nominees:

Amanda Sharp – Does a great job in managing the stock for the department, ensuring the Projects room is clear and neatly organised. Amanda also does a lot of work in the background helping support technicians along with putting forward recommendations for improvements. – Rob George
---
Ruth Edwards - I have been really impressed with Ruth's working ethic and thoroughness, she is reliable and a safe pair of hands – well done Ruth keep up the good work – Chris Gulliver
---
Joe Trower - Joe is doing an excellent job on the telecoms side of the business, good communicator- useful feedback in meetings and approaches everything in a positive way – Chris Gulliver
---
Kayleigh Hall - Consistently pushing hard on achieving her own complex projects, whilst growing her team and leading the Scion Scheme. Not to mention the immense amount of hours being put in, really excellent effort! – Simon Wright
---
Simon Wright – going massively above and beyond providing cover and assistance for clients over the festive shut down period. – Elliott Peacock
---
Jamie Sutherland – delivering a superb amount of retained IT support contracts throughout the month of December, including both new and existing clients and large scale projects on top of retainers. - Elliott Peacock
---
Jim Palmer – delivered a sensational number of hours of retained new digital clients throughout December, providing sustained revenue for the department and business. Heroic! - Elliott Peacock
---
Simon Wright – Providing holiday cover for the whole of December, dealing with COVID-19 related client issues, and generally going above and beyond. – James Gulliver
---
Anesu Mutsau – Anesu provides a consistently high level of quality work during every task he completes, helping his clients achieve their overarching marketing objectives. He's a valued member of the team, providing support to his peers, and is regularly called upon for assistance/suggestions. – Lydia Whitney

---
We would like to show our appreciation to all nominees of this month's Notables award! A huge congratulations to all of those nominated for November, keep up the brilliant standard of work! The Notable Employee Scheme is just one of a range of benefits here at Netmatters, available to all employees.
If you would like to be a part of our fantastic team and be in the running for some extra treats each month, view our open job vacancies today; We're always on the lookout for intelligent, motivated individuals to join our ever-increasing team! You can always contact us via the form below, or ring us on 01603 515007 today.