Chris Waldie is promoted to IT Technical Manager

Posted by Netmatters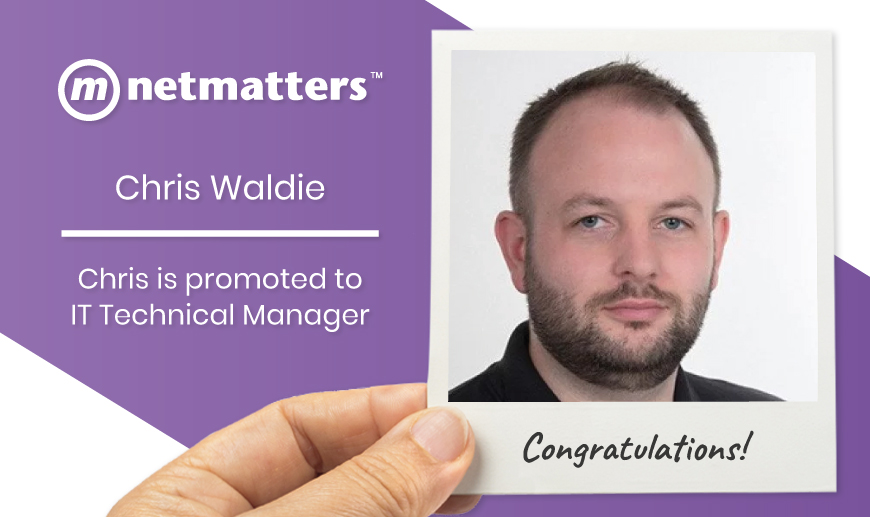 Here at Netmatters, we are continuing to grow and develop our business, and our people. We are proud of our track record of rewarding hard work and are pleased today to announce the promotion of Chris Waldie to IT Technical Manager.
"We are thrilled to announce Chris' well-earned promotion to IT Technical Manager. Chris has grown our Technical offering significantly in his time with Netmatters and has delivered consistently, helping to identify new technologies and improving our internal processes." – Robert George, IT Service Director
As a real asset to the IT team, Chris always goes above and beyond, consistently delivering quality work to ensure that every task gets done to the highest standard.
"Really happy to have progressed my role in a great company like Netmatters. I'm looking forward to using my time honing the technical output of the IT Department and working with our team, to ensure Netmatters is providing the best IT offering to our customers!" - Chris Waldie, IT Technical Manager
We would like to congratulate Chris for his hard work and commitment and wish him every success in his new role!
We provide a wide range of services overall as a company. We can help with various technology business needs and solutions such as Website Development, Software Development, Digital Marketing, IT Support, Telecoms. If you are interested in any of these services, please do get in contact via the form below, or by ringing 01603 515007 .