Posted by Netmatters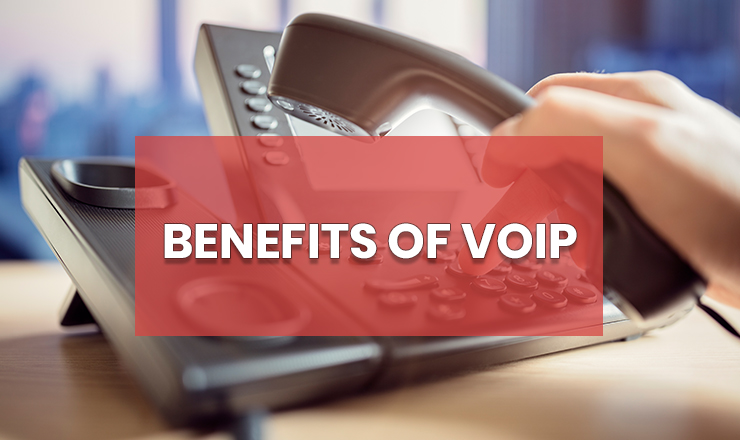 Daily communication is the key aspect to any business.
Step up your communication with these benefits by switching to a VOIP solution.
"2020 called, they said you need to switch over to VOIP before it's too late!"
What Is VOIP?
VOIP or Voice Over Internet Protocol is a technology which allows users to make phone calls using an internet connection rather than the conventional analogue phone systems.
The cloud based solution has been labelled as one of the most successful technological advances in the past decade and is on route to becoming the default method of telecommunications in by 2025.
Number Portability

Since VOIP is an cloud based technology it means that you are no longer restricted to geographical locations. Your business is able to run a phone number with any area code meaning that local business can maintain their telephone number should they move or branch out into other regions.
In line with this also means that should your business suffer an unfortunate incident such as an office fire, you can transfer your number to a disaster recovery centre; allowing you to continue your day to day business as normal without affecting communications with customers.
Scalable Solution
The technology behind VOIP encodes all phone calls into digital files. This means that there is room for integrations with bespoke software such a Business Management Solutions or Customer Relationship Managers.
Flexibility is almost instant, allowing you to adjust your needs and requirements as your business grows and develops. Expanding your network using traditional methods would result in having to contact a supplier such as OpenReach who would then require to send an engineer onsite and make physical changes to your line. VOIP on the other hand can increase or decrease your requirements almost instantly from a single phone call to your provider.
ISDN Retirement
BT OpenReach announced in 2015 that they are officially retiring ISDN in 2025.
ISDN or Integrated Services Digital Network has been the go to solution regarding telecoms for the past 25 years. If you do not currently have a hosted VOIP solution, you are more than likely setup with this technology.
As with all technology ISDN is becoming out of date with more and more business making the switch over to a VOIP solution. New housing estates are being built with VOIP solutions in mind and no original lines being drafted into the builds, meaning that end consumers will soon all being using VOIP along with businesses.
Cost Reduction
Whilst VOIP hosts a plethora of advantages over its predecessor the cost reduction alone has to be the most appealing reason to make the digital switch.
BT Standard Rates are 5p a minute to local and national calls and 6p a minute to mobile phones, each with a 3p setup charge for every successful call made.
Switching to VOIP means that you can reduce costs by removing your monthly line rental and transferring over to new bundles from competing providers.
Netmatters offer rates of 1p a minute to local and national calls and 3p to all major mobile networking companies. There is no additional setup charge for successful calls and some calls between partnered VOIP systems are even free!
| | | |
| --- | --- | --- |
| | BT | Netmatters |
| Location and National Rates | 5p Per Minute | 1p Per Minute |
| Mobile Rates | 6p Per Minute | 3p Per Minute |
| Setup Charge | 3p Per Call | Free |
*Source: BT Business Call Charges - Apr. 2018
How Can I Make The Switch?

If you would like some more information on switching to a Hosted VOIP solution and the services we provide then please get in contact by calling us on 01603 515007 or filling out the form below.