Become a Coder: Make Monday your Favourite Day

Posted by James Gulliver

Change your career and retrain in technology whilst being paid with the Technology Working Scholarship at Netmatters.
Netmatters, a fast growing Technology company based in the East of England have found a solution to the skills shortage facing all technology companies, the answer is to "Grow your own".
"We have been struggling to recruit software developers for many years now" says Adam Greer - Technical Director. "The Working Scholarship programme is the only solution".

Netmatters have been struggling to attract talented developers to join their growing team of around 60 people to fulfil the role of software developer. The company offer a very good benefits package to its employees including profit related bonuses, training and development budgets and an in house gym to name a few but even these measures have failed to attract new talented developers to their team.

The cause of this shortage is simple. There are not enough developers to support the technical aspirations of companies in the region. This problem is amplified by the draw of relocating to London where wages are considerably higher.
All the usual avenues of offering higher salaries and advertising heavily have been explored but to no avail. "All good developers in the region are fully employed and not necessarily driven by money" says Adam "and this is what led us to need to find a better solution".
"Netmatters development team did some analysis on where their best developers have come from in the past. The answer was everywhere. There was no commonality of source of where developers had started their journey. The only commonality was that they all loved coding and had a passion for technology in general"
Armed with this knowledge, it posed the question; How do we identify and get potential developers with the right attitude, aptitude and passion to a point where they can be useful in a commercial environment?
"The answer is simple, we had to train them ourselves and pay them so they can afford to live" says Adam
Netmatters then embarked on developing an intensive training plan to find, train and manage these potential developers whilst staying commercial. A program of development was created using online tools and tutorials in a rigid structure so the management time was minimal but the training intensive for the participants. The program was developed to sustain itself as cost neutral with participants with some experience able to undertake the more simple development tasks and testing to offset costs.
Adam Greer, Technical Director, has overseen the whole Web Scholarship programme and had this to say:
"The developers we are producing are well rounded and disciplined and have a good commercial awareness"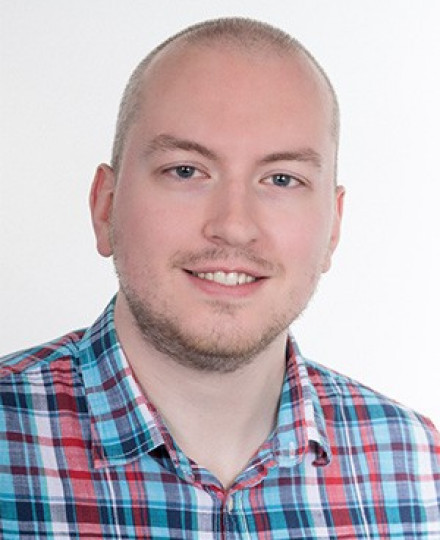 "We are now 12 months into the program with 3 full developers already created and a further 4 developers a month away from being trained to a useful point" says Adam "we are inundated with applicants, so many people in the region are "bedroom coders" and for whatever reason, didn't get the chance to train and are now trapped in jobs they don't like. The developers we are producing are well rounded and disciplined and have a good commercial awareness".
"The applications we receive are from all walks of life with the successful ones having passion as the common trait "
The working Scholarship programme is a full time paid role that requires a minimum of 40 hours of work/training per week just like a standard role. The intensive nature of the program allows for the accelerated development of skilled personnel whilst also getting the participants used to a commercial environment.
The programme is currently recruiting for the next wave of scholars. If this is of interest, please get in touch and make Mondays your favourite day.
Contact us via the form below or ring us on 01603 515007 today.