Happy 30th birthday Adam Burns!

Posted by Netmatters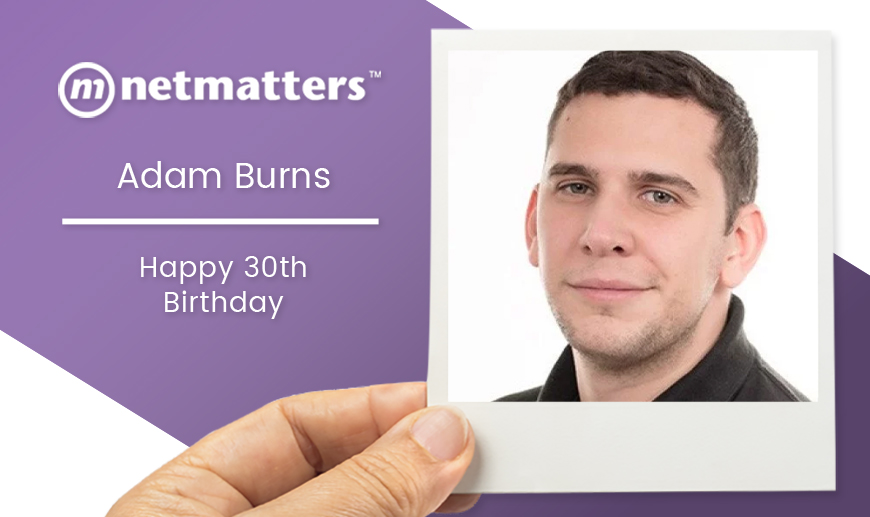 Adam joined Netmatters in August 2015 as a Senior IT Technician. He brings a positive, solution-focused attitude to everything that he does and manages his own POD of technicians. Adam is a Netmatters Legend, having recently received the long service award too. We feel lucky to have Adam on board and would like to take this opportunity to wish him a happy birthday!
"Adam is continually working to drive Netmatters forward, he is an integral member of the team and brings his technical expertise to everything that he does – Happy Birthday Adam!" Rob George – IT Services Manager
At Netmatters, we like to make a big deal out of notable birthdays and other milestones in the lives of all members of our team. We also like to take this opportunity to promote individuals' hard work and contribution to the company - it doesn't go unnoticed!
So, thank you to Adam for your continued dedication to everything we do here at Netmatters, we hope you have a fantastic birthday!
Take a look at our current job opportunities for more information on some of the fantastic career opportunities we have. We are always on the lookout for fresh talent at Netmatters. If you're a passionate individual and you think you'd be in your element at one of the most progressive tech companies in East Anglia, get in touch today via the form below or us on 01603 515007.