10 Signs It's Time to Consider a New Website Design

Posted by Netmatters

As technologies develop and improve, and you continue to face competition in your business sector, your website will inevitably need updating, but how do you know when to carry out improvements?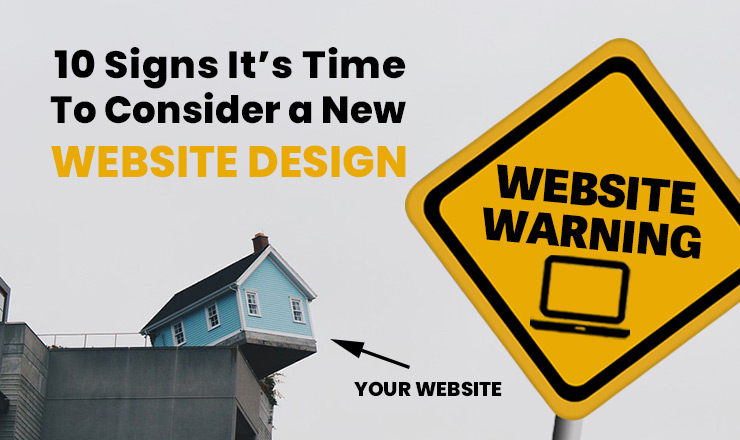 We've compiled a list of 10 signs that suggest it is time to consider a new website design:
1) You Waste Time Communicating Your Brand
What we mean by this is explaining your products via messages, promotional material (such as brochures), phone conversations, and face-to-face meetings takes up time. If you have a website, its main purpose is to highlight your services. So, if you're spending too much time advertising offline, it's probably because your website isn't doing its job.
A new website design would clearly communicate your business, freeing up the time you would've spent doing most of this yourself!
2) You're Not Showcasing Your Work in The Best Way
A high-quality website design includes portfolios, image galleries, testimonials etc. through which to highlight your skills and products. An outdated website may not allow for the integration of these features and, even if it does it probably won't present your business in the best light. You want people to be impressed with your services, and whether this is the case depends largely on the quality of your website.
3) It Isn't Mobile Friendly
According to Statista*, 52% of website traffic is generated through mobile phones - it's important your site is responsive on this platform. There are many online tools you can use, but you can also check your site for this by simply using it yourself!
A new website design would enable you to have a fully responsive website that is easy to use on both a desktop and mobile device, improving your chances of achieving your longer term website goals.

*Source: https://www.statista.com/statistics/241462/global-mobile-phone-website-traffic-share/
4) Your Current Website Doesn't Give You Credibility
These days, just about everybody uses the internet to search for the things they need. If you come across a few websites that provide you with what you need, and one is professional and easy to use, and the other is dull and outdated, you're more likely to purchase from and trust the first one, right? A new website design will provide your business with a better, more trustworthy online image that's more likely to push people to purchase your product or service.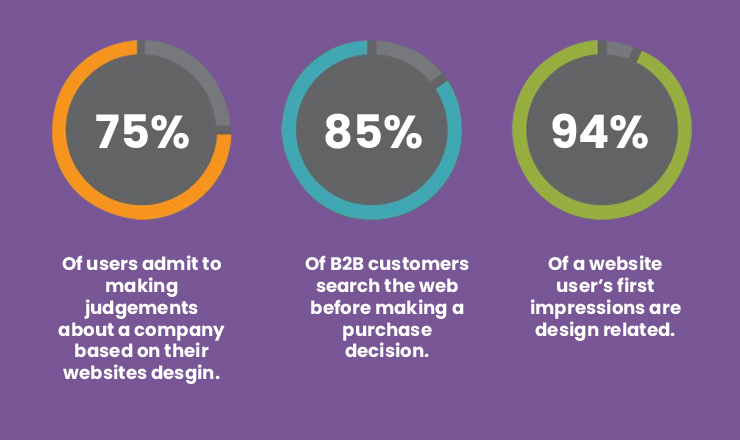 5) You Don't Control Your Website
Sometimes 'spur of the moment' changes to your website must be made, but if you don't have the means or knowledge to do this, the process can be time-consuming or expensive.
A new website design would allow you to start afresh, utilising a reliable solution such as WordPress, or our own platform Sysflow, enabling you to edit your website at any time, without any hassle.
6) You Require New Features
Fully integrated websites offer visitors different functionalities (i.e. e-commerce) all on one site. Acquiring a new website with these included might give you the edge online over your competitors. If you've already integrated a 'shopping experience' into your website, it must work well to be effective. If features like these aren't available or not functioning, you will lose business!
7) It's Difficult to Use
If visitors can't easily find what they're looking for on your site, they're likely to become uninterested very quickly and leave, defeating the object of having a website in the first place. So, can users find valuable information on your website?
If the answer is no you should consider a completely new website design, built with the user experience as the imperative focus.
8) It Lacks Style
This is the basic one: does your site look good? Users ultimately judge a business by its website, so if yours is looking more shabby than chic, it's probably time to consider a new website design. This is especially important if you have a lot of competitors online – if their websites look more professional people are more likely to choose them above you.
9) Your Business Focus Has Changed
If your business is expanding into new areas, or just completely changing, your website should change too. You need to ensure your website supports your business alterations and shifts in focus.
If your business has outgrown your current website, a new website design is critical to ensure you keep up with competing brands.

10) You Don't Want Visitors
You shouldn't be embarrassed of your site! You should want to promote it whenever possible because it shows off your business. If you don't like the idea of giving a potential customer a link to your website, perhaps a new one would change that.
Want A Compelling New Website Design?
We were approached by this client to design a website that matched their high-end brand identity. This client's main selling point is a bespoke premium product - metal and glass staircases that act as a compelling centrepiece for businesses and commercial spaces. A new website design must make a brand's main selling points as prominent as possible. Therefore we designed this website to be very image-heavy, stripping away lengthy copy so audience's eyes are immediately drawn to the product. Finally, we opted for a sleek, minimal design to match the elegant, contemporary style of the bespoke staircases.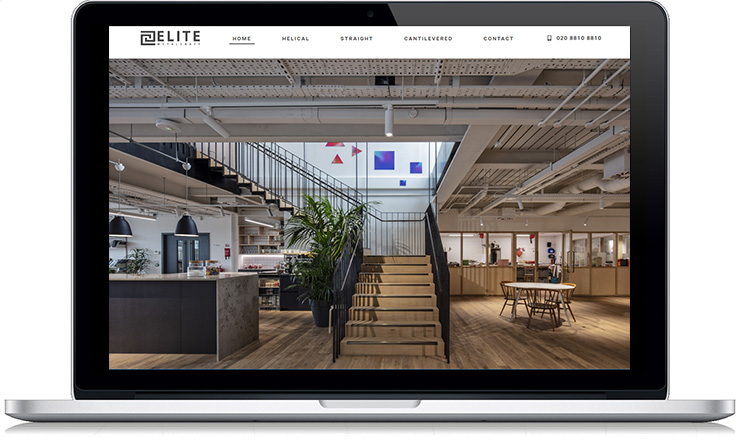 Our in-house team of web designers, digital marketers and developers will work with you closely to create a website with your business goals in mind.

Contact our expert team today either by our online form or calling us on 01603 515 007.