Outsourcing IT Support: Can You Afford Not To?

Posted by Netmatters Ltd
11th June 2018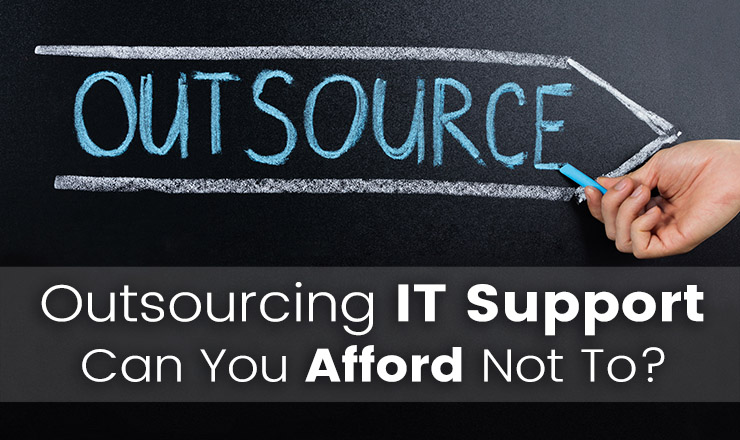 Is it Just Me, Or Is Everyone Outsourcing Their IT Support?
The answer to that question is mostly yes. In fact, according to Computer Economics the rate at which companies are outsourcing their IT support is the highest than it has been in five years.
The below graph shows how from 2016 to 2017, the average company budget for outsourcing IT rose from 10.6% to 11.9%. This indicates a growth rate that three times faster than the previous few years.

So Why is Everyone Outsourcing Their IT?
Particular areas of IT that are being outsourced more and more include cybersecurity and disaster recovery. This is understandable, given the recent industry panic about hacking and data breaches. It is causing companies to put their business's security in trusted professionals.

Of course it's not just a matter of trust. Many companies find outsourcing their IT to be much more efficient and cost-effective. Here we will outline the main benefits of outsourcing IT support. Our goal is to help you decide if this would be a good fit for your business.

4 Reasons Why You Should Outsource Your IT Support
1. You Are Always Going to Have Skilled Professionals Dedicated to Helping You

It remains critical that you continually invest in the skills and development of your staff. However, this can require a considerable amount of training. Who is to say that you aren't actually priming employees to find another job elsewhere?

The other option, outsourcing your IT support, guarantees a consistent professional service long-term. You will always be able to rely on this relationship, provided you both fulfil your ends of the deal.

2. It Helps Reduce Staff Turnover to Save You Time, Money and Resources

Hiring in-house staff always has a certain risk with it. The risk is that you don't know for certain if they can deliver on your expectations long term. Staff turnover is an administrative headache. It can also be quite a hole for money invested in wages, training and equipment.

All of these risks are removed when you outsource your IT. It may not always be the case that you settle with one agency long-term. However, you will end up feeling confident that who you are investing in will deliver what you need.

3. It Levels the Playing Field Between You and Your Competitors

If you are a smaller business looking to outsource your IT, you will receive the same service as a larger company would. This means the same benefits, such as cutting-edge technology and expertise, as larger companies with a higher turn-over. This will also be at a much lower spend than it would be were you to opt for in-house training and the latest software.

4. It's Low Risk and Helps You Focus on Driving Your Business Forward

The term 'risk' is used a lot in IT support. This can be the risk of not getting things right first time, or the risk involved in restructuring certain procedures. Security issues and regulatory compliance will also contain a degree of risk. Outsourcing your IT puts the management of these risks in the hands of experts you can trust. When your IT support is in the hands of trained professionals, you can focus on developing your business strategy and reaching your long-term goals.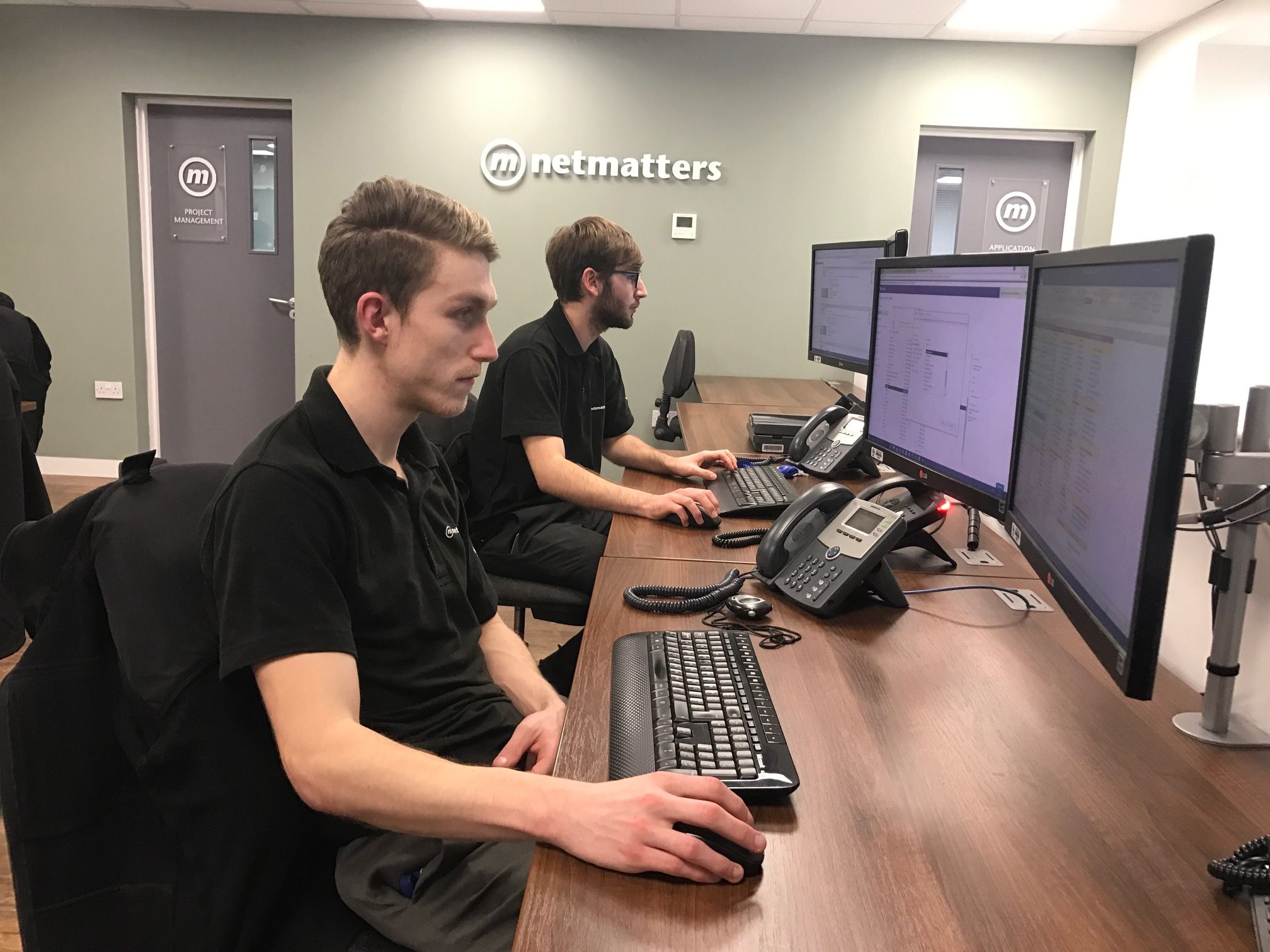 At Netmatters, we are known for our efficiency and reliability. 97% of IT support requests are processed within the hour, with our team working through approximately 3,500 IT-related tasks per month.

Our team go to great lengths to understand exactly what your business needs. Every new business that comes on board receives a thorough assessment, so we understand exactly what you need from the get-go. From them we will work closely with you, whether it be remote or on-site support, to provide assistance, and identify new ways to make your IT infrastructure the best it can be.
For more information, contact us via the form below or ring us on 01603 515007 today.