Portfolio: Trimingham Leisure Club

Posted by Netmatters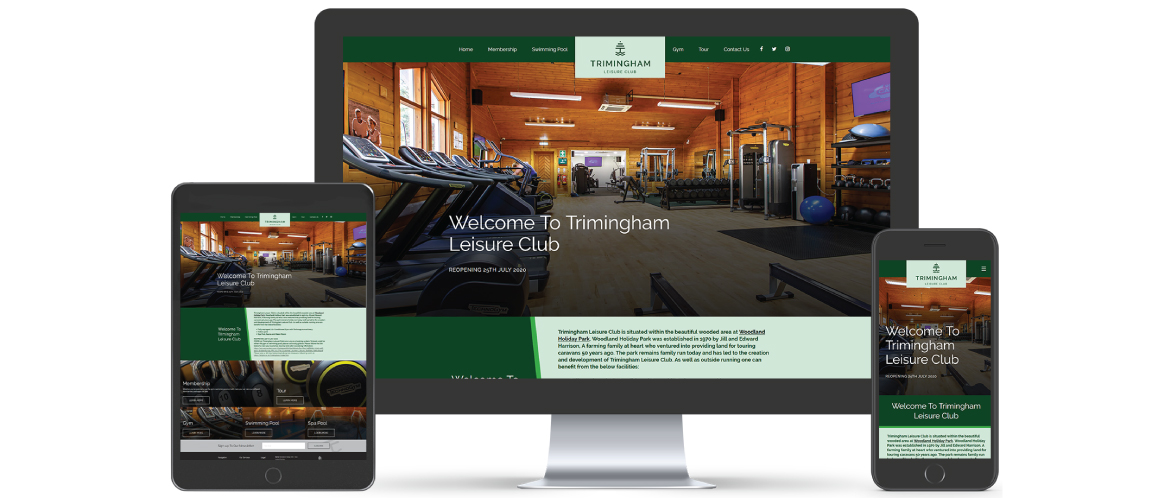 Situated in the woodlands of North Norfolk, Trimingham Leisure Club sits within the grounds of Woodland Holiday Park. Open to both locals and guests of the holiday park itself, Trimingham Leisure Club offers a state of the art gym, swimming pool and leisure facilities.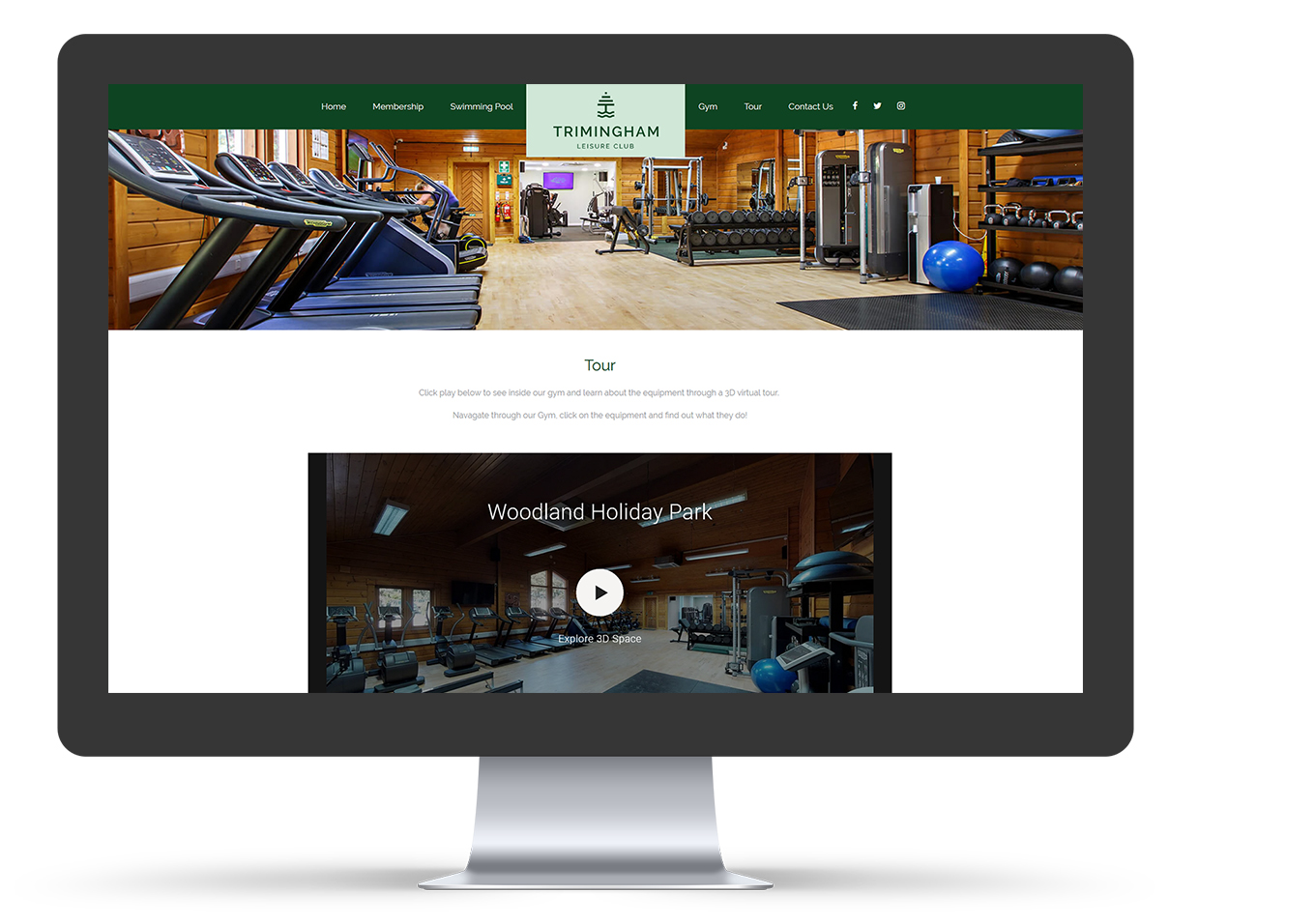 The need
Following a recent £1.4 million investment in upgrading the facilities at the Leisure Club it was felt now was the time to build a separate website, to allow the club its own identity, separate from the Woodland Holiday Park website.
The website needed to demonstrate the investment that has been made into the club, and encourage visitors to make use of the facilities during their holiday, whilst also demonstrating the benefits to locals of a full-time gym membership.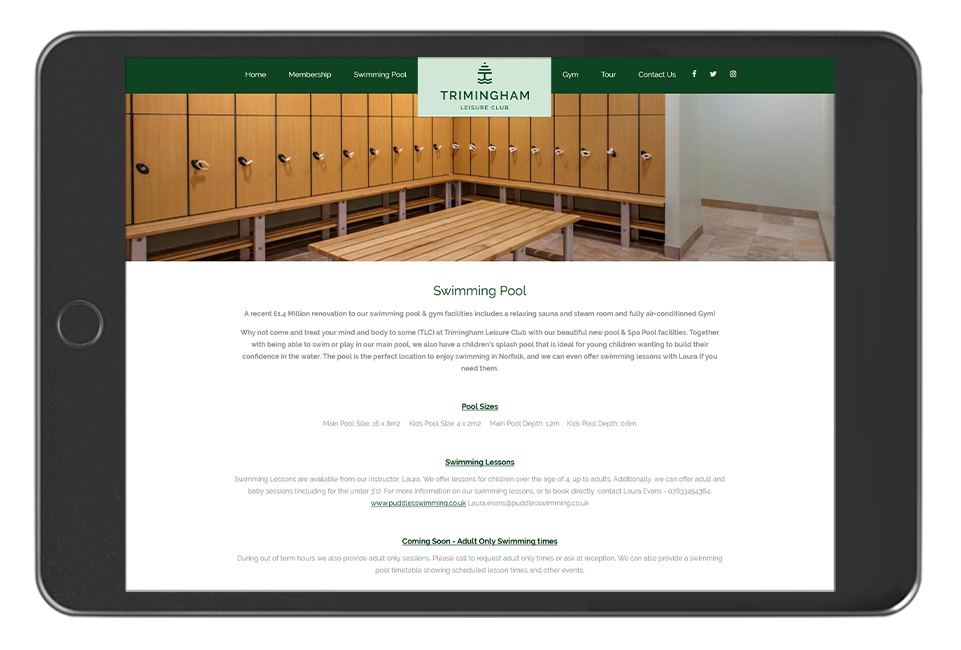 What did we do
We worked closely with the team at Trimingham Leisure Club to understand how they would measure success and what they needed the website to be able to do for them.
We came up with a design that showed off the state-of-the-art machinery that the leisure club has invested in, as well as the spa and swimming facilities. The website was designed to encourage users to book a visit or become a member to take advantage of the fantastic facilities.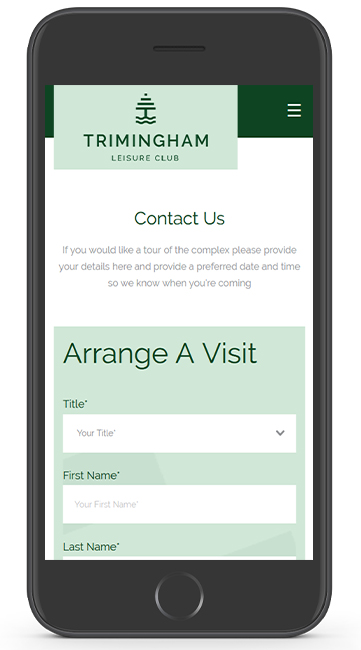 How did it work
The website is built around some high-quality imagery, designed to make every aspect of the gym and leisure club look appealing. There is a virtual tour, which lets you take a walk through the complex. There are "book a tour" and "join now" buttons on every page, and visitors are encouraged to sign up for a newsletter.
"It has been a pleasure to work with Netmatters throughout the project and I am very pleased with the outcome of the new website. The website is very user friendly which is exactly what I was looking for. I would recommend to anyone thinking of creating a new website to work with Netmatters!" - Joe Harrison, Trimingham Leisure, Leisure Manager
How can we help you?
If you are looking for a new website then we can help, contact us on 01603 515007 to discuss what you are looking for with your new website with our team. We will discuss your options and between us we can design a website that can work for you!
Salary Range £30k-40k per annum + Bonus + Benefits Hours 40 hours per week, Mon – Fri Location Wymon...
Read More

Posted by Bethany Shakespeare
7th December 2023
News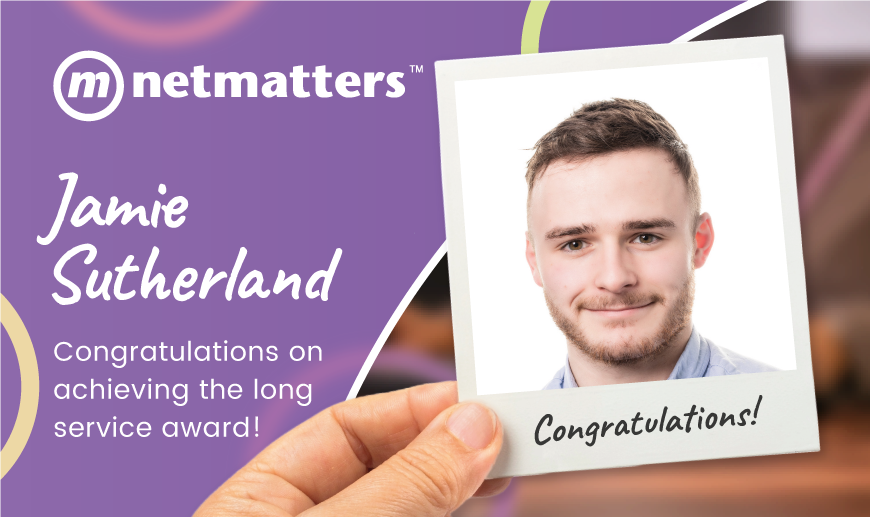 Jamie Sutherland – Netmatters 5 year Legend Today, we celebrate the extraordinary accomplishments of...
Read More

Posted by Netmatters
5th December 2023
A proud moment for Netmatters, we are thrilled to announce our second consecutive Princess Royal Tra...
Read More

Posted by Netmatters
29th November 2023