Posted by Netmatters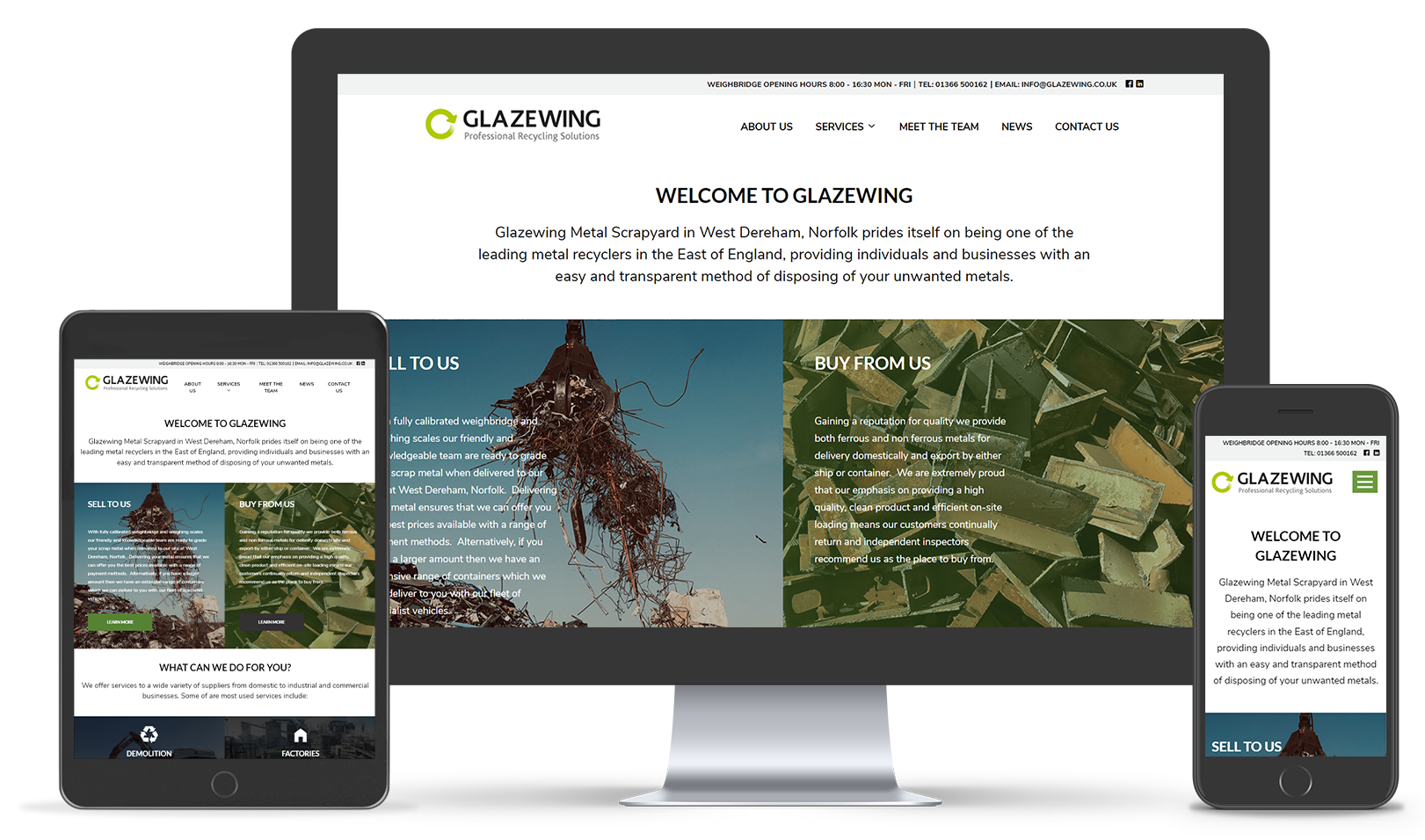 Glazewing metal scrapyard is based in West Dereham, Norfolk. It prides itself on being one of the leading metal recyclers in the East of England. Glazewing offer scrap metal recycling services to both businesses and individuals across the county.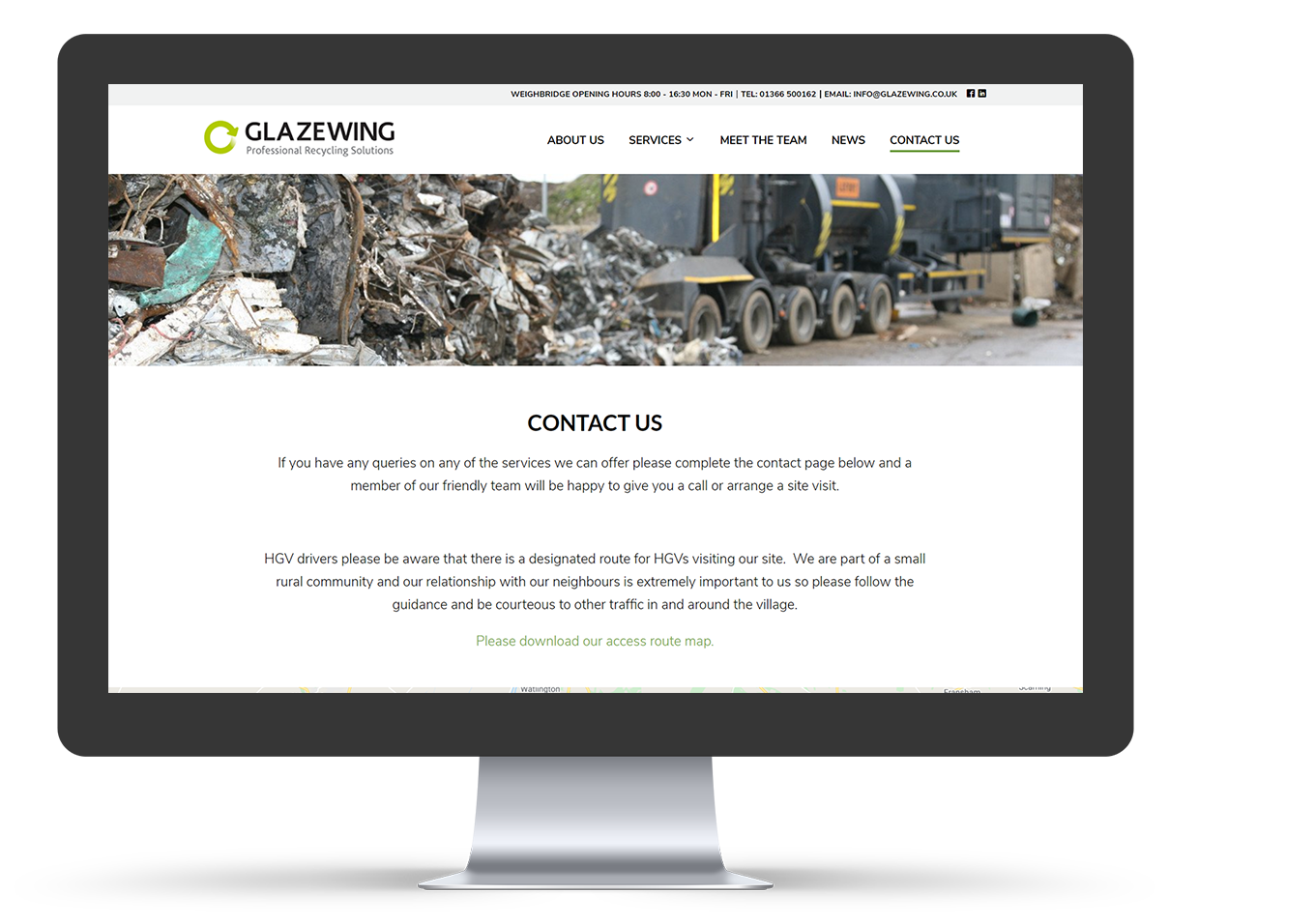 The need
A local institution, Glazewing have been trading scrap metal for over 30 years. They have a reputation for providing high-quality customer service and have a team of friendly, knowledgeable staff on hand at all times. However, their web presence just didn't portray any of this.
Glazewing felt it was time to build a new website that helped people to find their information and understand more about the services that they offered as well as drive more traffic and demonstrate their brand perfectly.
What did we do
We worked closely with the team at Glazewing to capture what they wanted the website to say. Friendly pictures of all of the staff are included on the team page and the services are explained in simple, easy to understand language.
It is a simply designed site, but it gives all of the information that you need about the scrap metal recycling, as well as providing contact details for the site itself and the staff members directly, should you need.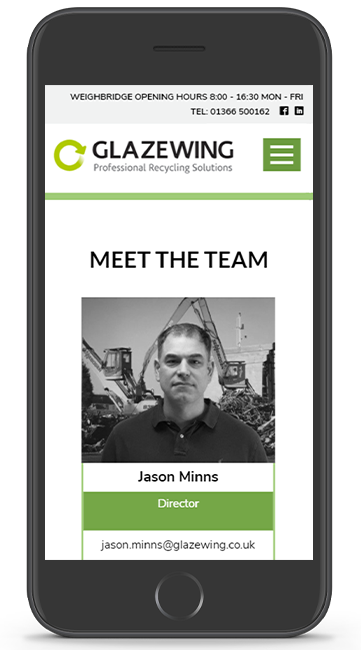 How did it work
Each service is given it's own page to explain what is on offer and you can learn a little more about life at Glazewing through the news items. Finally, as well as being able to contact the site directly through the website there is also an access route map – it can be difficult for some people to find the site!
"Netmatters made the process of getting a new website simple and enjoyable! They were really approachable, easy to talk to and gave us the confidence to manage the site day to day ourselves with the safety net of knowing if we had a question they were available to help. Everything we needed to know was explained in simple terms and we were given practical advice." - Adrian Miles, Glazewing Ltd, Commercial Manager
How can we help you?
If you are in the market for a new website then we can help, contact us by calling us on 01603 515007 or fill out the form below to discuss the requirements of your new website with our team. We will discuss the available options and design a unique website that can work for you!
News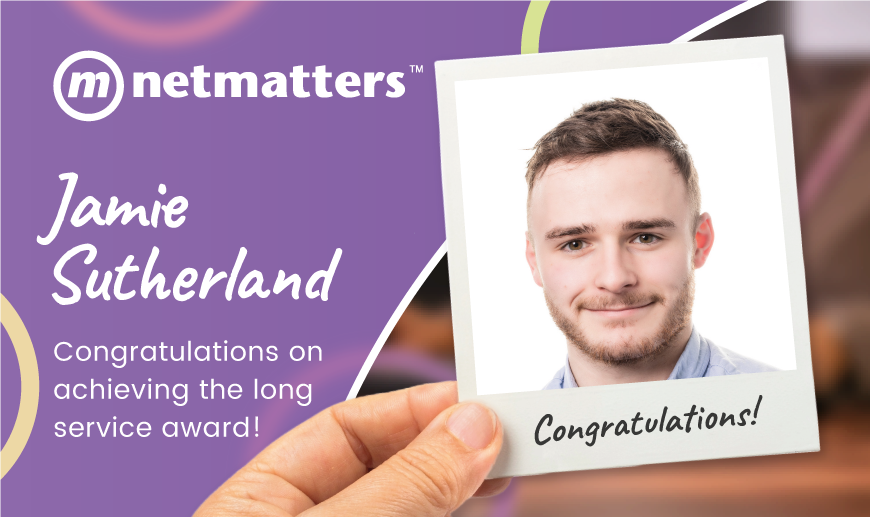 Jamie Sutherland – Netmatters 5 year Legend Today, we celebrate the extraordinary accomplishments of...
Read More

Posted by Netmatters
5th December 2023
A proud moment for Netmatters, we are thrilled to announce our second consecutive Princess Royal Tra...
Read More

Posted by Netmatters
29th November 2023
As Netmatters marks its 15-year milestone, we reflect on the incredible journey of the past fifteen...
Read More

Posted by Netmatters
29th November 2023