Posted by Netmatters Ltd
20th September 2017
The Company
Northern Diver are one of the most innovative, trusted and competitive brands around, when it comes to openwater suits and diving equipment.
Offering a huge stock, including everything from drysuits and undersuits to buoyancy control devices.
They have taken it upon themselves to understand divers' needs - they have integrated this ethos into their work; becoming synonymous with reliability, quality and diving technology.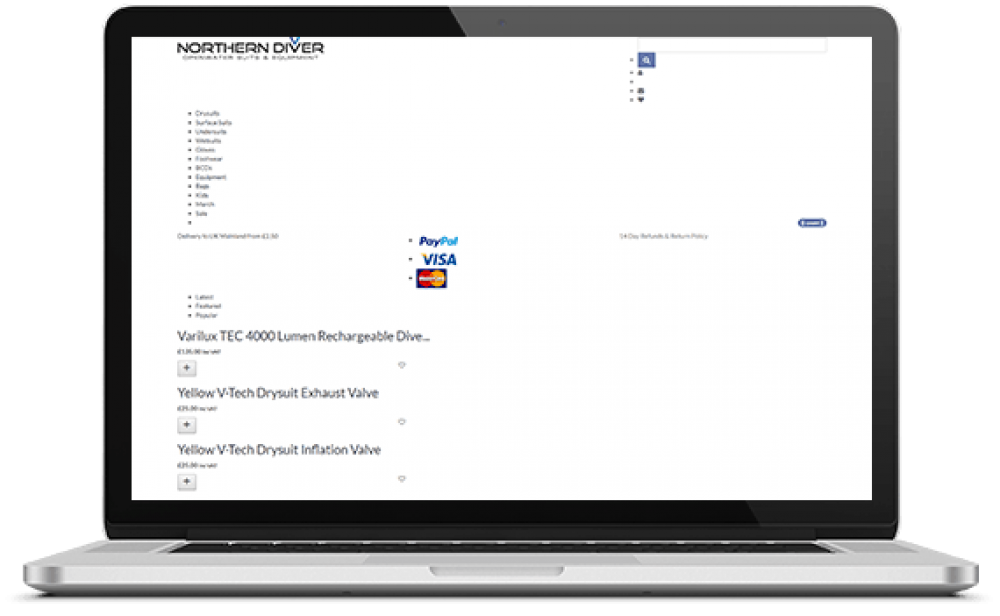 The Challenge
Northern Diver wanted a new website that focused on streamlining the user journey to assist in turning traffic to sales.
For one of the world's elite dry-suit and diving equipment manufacturers, they also required multi-site CMS functionality, so they could manage all four of their websites easily and efficiently.
The Result
The website that was built for Northern Diver filled all expectations. The user journey has vastly improved, allowing users to navigate easily and clearly throughout the site with the ability to save items to a wish list and share across social networks alongside normal functionalities.
With the addition of multi-site CMS, they're now able to manage all four websites comfortably.
The end result is exactly what Northern Diver required, vastly improved user journey and engagement rate which ties in neatly with the increased flow of sales.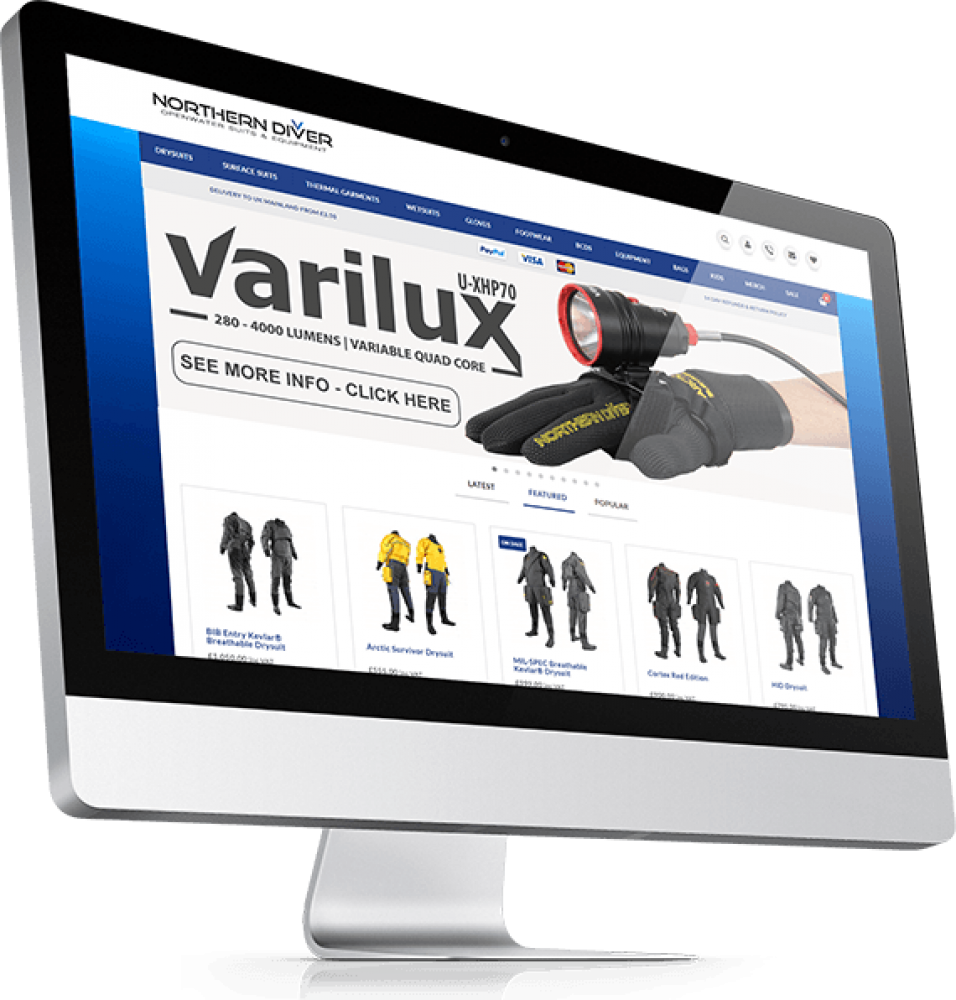 The Company Farnell Clarke is an award winning national firm of chartered certified a...
Read More

Posted by Paul Whitley
20th September 2017
The Company Corkers Crisps are delightfully British crisps, grown from the highest qu...
Read More

Posted by Paul Whitley
20th September 2017