Netmatters Secret to Digital Marketing Success

Posted by Netmatters
12th September 2019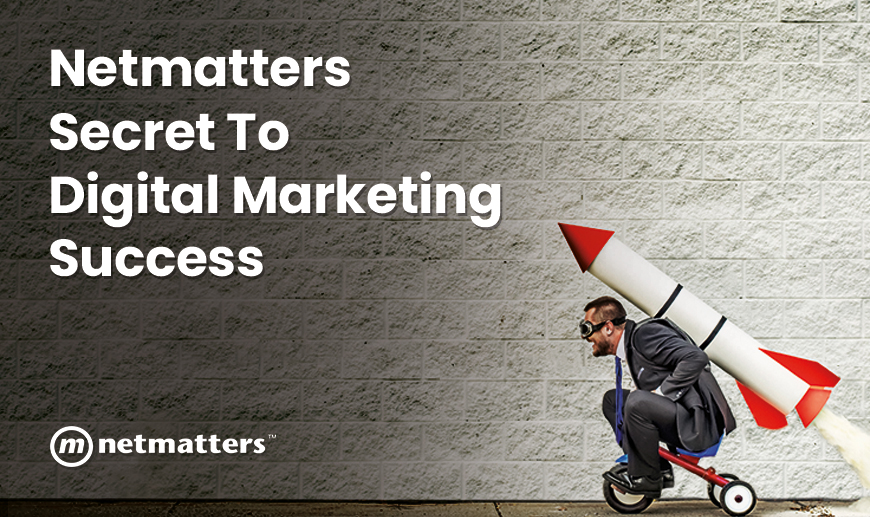 The Client:
Netmatters is a full service digital agency based in Wymondham, taking care of client IT, Web Design, Digital Marketing, Cyber Security, Telecoms and Software needs for clients predominantly in the East Anglia region. In business for it's 11 year, Netmatters has grown from a two person office based in Attleborough, to now be a multi-million pound full service agency with two offices in Norfolk and around 70 staff including those that have enrolled in our Web Developer training course.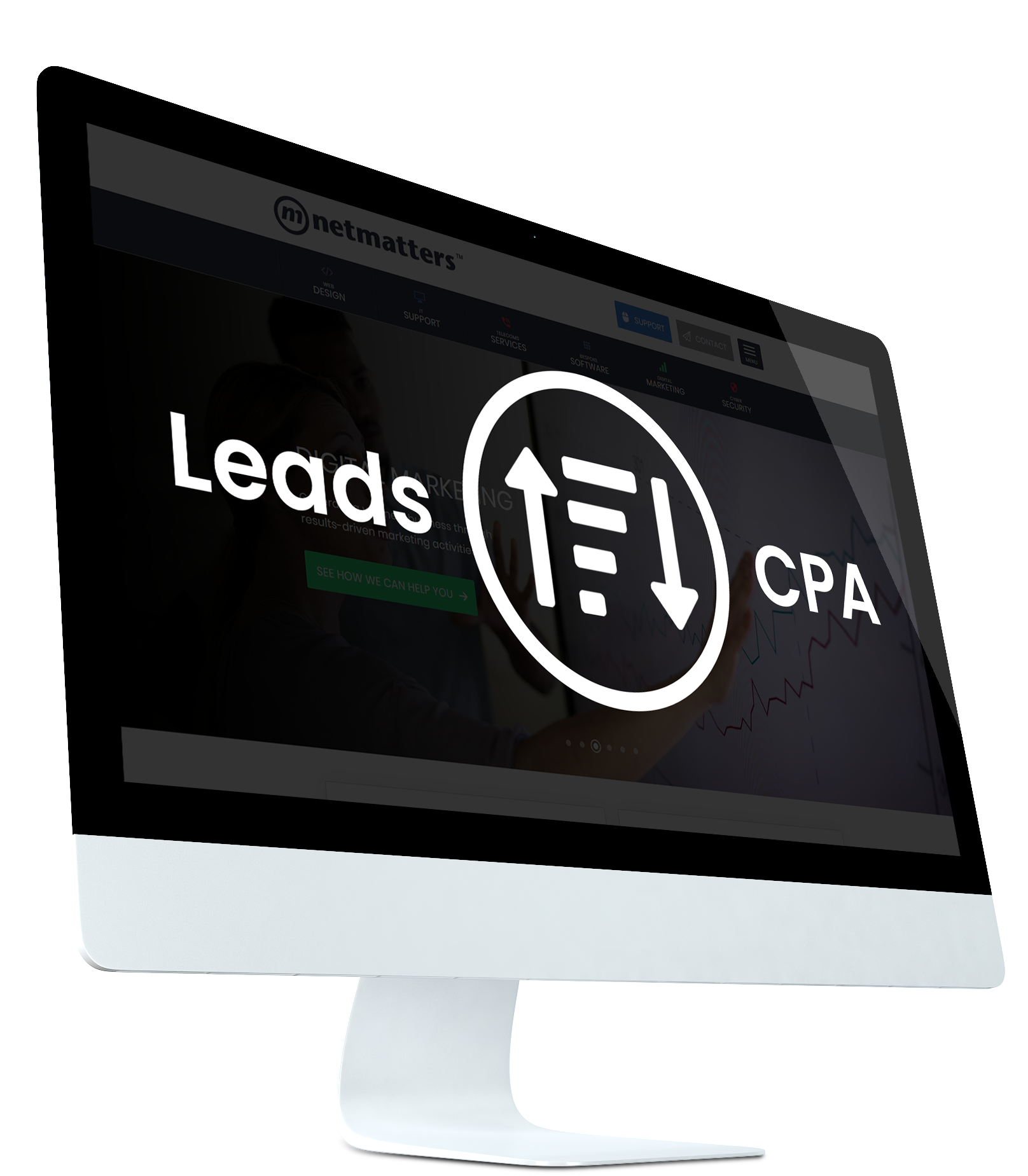 The Goal:
Being a full service agency, we take care of all of our own online and technical needs in-house, including Digital Marketing. The overarching goal for all Netmatters Digital Marketing activity was to increase the number of leads being achieved across the whole business as a result of the website. This was tied in with working towards reducing the overall cost per acquisition(CPA) per lead.

To sustain growth, it was essential to ensure that not only the quantity but also the quality of leads were sufficient to support further growth of the company. Over the past 12 month period, our marketing goals have changed on a monthly basis based on the requirements of the client such as the number of leads required, department areas to focus and type of content being produced. However, alongside these changes the overarching goal was to obtain new business leads and continue to improve the overall CPA per lead.
The client was looking for a complete, strategical overview as to how they could approach Digital Marketing and what they would be likely to achieve for their spend.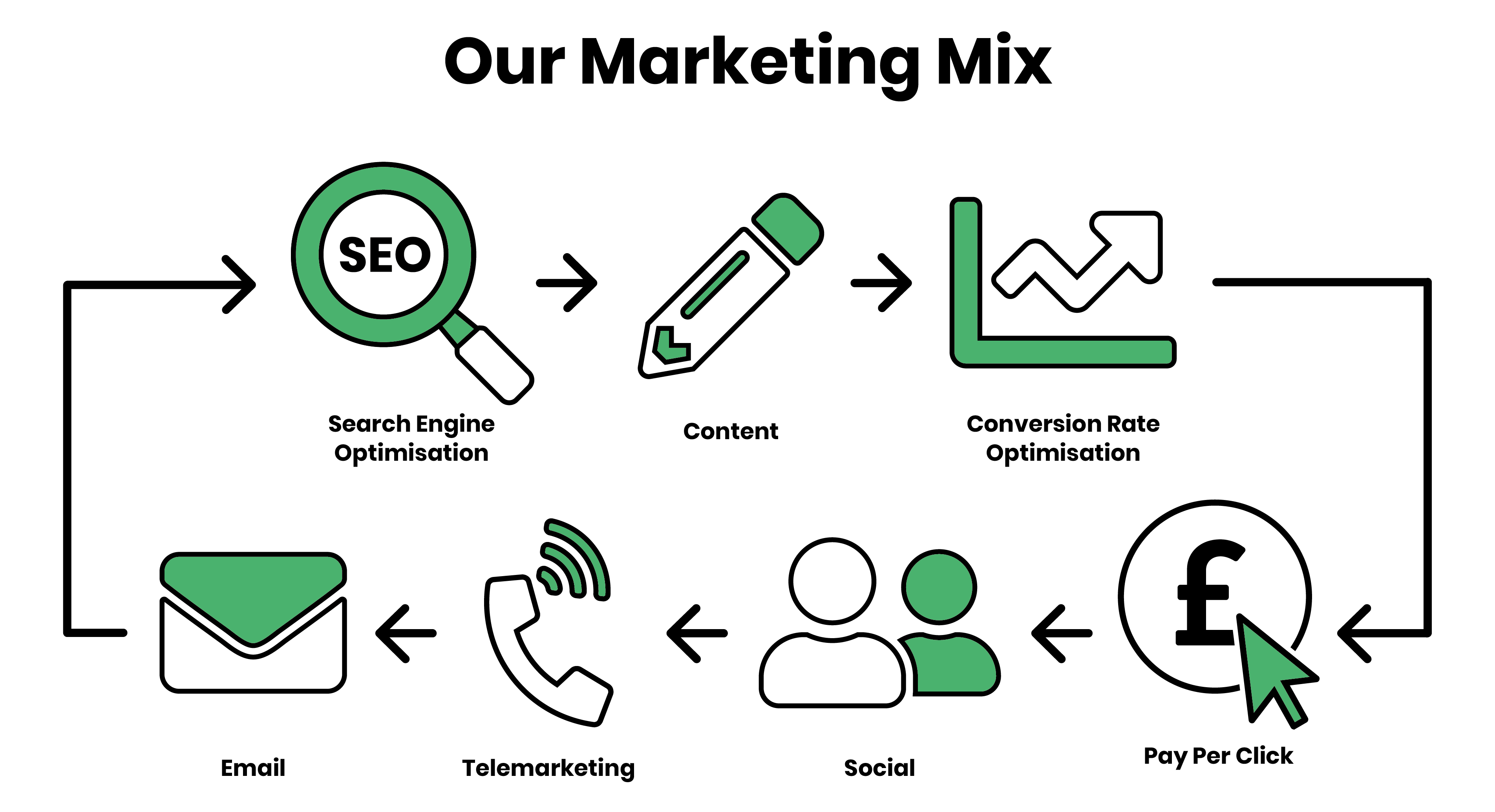 Our Solution:
The responsibility for this requirement was handed over to the Digital Marketing team with an allocated monthly budget and additional paid advertising spend with which to manage the company's Google Ads account.
Prior to working on the account, we worked closely with the client to put together an optimisation strategy with which to work to with every Marketing decision and set to work in soliciting more high-quality enquiries through the website.
It was decided that we would be using a mixture of both Pay Per Click advertising using Google Ads & an external telemarketer, whilst the set monthly budget would be used for SEO, CRO, Content Marketing, Social Media Marketing, Email Marketing - ensuring we were striking the ideal balance of the marketing mix. Following the success of the telemarketing campaigns, we have since brought this service in-house and have adopted a highly-targeted approach with our Pay Per Click campaigns. We have created individual location based campaigns to target each service and have targeted specific search terms under exact match or phrase match to drive only the highest quality traffic.
Recently, we've began to broaden our own approach to the Digital Marketing. We introduced an increased focus on both Social Media Marketing & Email Marketing as new prongs to our Marketing strategy along with the continuation of the already working Marketing mix.
The Results and the Future
In August 2018 when we began to ramp up the marketing we had a target of 20 leads to acquire which was soon met what with the mixture of activities we were undertaking to help bolster the number of leads being generated. Once we had hit the target of 20 leads, the target was increased further to 30 leads per month. Once we had hit the increase target in leads, we saw this increase to 40. In August 2019 we hit 59 leads, a 157% increase in leads when compared to August 2018, once again smashing the target of 40 and the target CPA.

Following this, we have a complete review of our marketing activity and reviewed with the client what the next steps were to improve the overall quality of lead, securing future business across various sectors and providing a beneficial return on investment for their marketing. We can't wait to see what the next 12 months have in store.
If you are looking for Digital Marketing for your own business or if you require the assistance of a Digital Agency, why not contact an expert for some friendly advice based on your requirements. For more information, please call us on 01603 515007 or fill out the form below.
Technology. Competitors. Search Engine Algorithms. These factors are all inevitably going to be ever...
Read More

Posted by Netmatters
24th June 2022
Salary Range £22,000 & OTE Hours 40 hours per week, Monday - Friday Location Wymondham, Norfolk/Part...
Read More

Posted by Mark Reilly
23rd June 2022
We are happy to announce that here at Netmatters we are now certified Xero developers! This opens th...
Read More

Posted by Netmatters
21st June 2022