Posted by Netmatters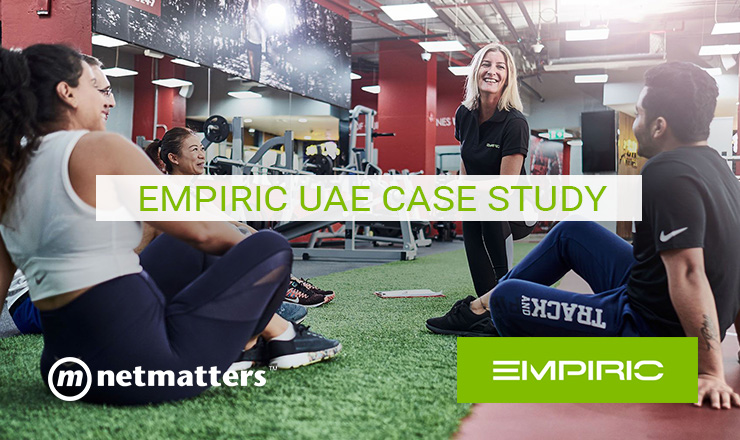 The Client:

Empiric is the leading provider of structured and progressive health and fitness education in the Middle East. It enables current fitness professionals and beginner-level aspiring personal trainers to fulfil their career potential through globally recognised courses of study and qualifications.
Operating in Dubai and UAE for over 9 years, they offer a range of personal training courses dependant on skills and goals. Full training workshops are also provided to ensure that the personal trainers at every business are up to date on modern techniques and have the knowledge to bring about results for their clients.
They have worked closely with regional and international awarding bodies to ensure that all courses and personal training qualifications are aligned with international standards and global health and fitness industry direction, maximising the career reach.
Empiric is committed to raising the standard of Fitness Education for all learners.
The Goal:
Empiric came to us with the main business goal of driving traffic to the website and generating high-quality leads from that traffic. They also wanted to increase awareness of their brand and expand the reach of their internationally recognised and accredited personal training courses.
After acquiring a large customer base, they wanted to also focus on encouraging returning customers to book additional courses to continue their professional development in fitness training.
To meet these objectives, it was important that we created a tailored digital marketing plan. We wanted to be able to measure key metrics such as traffic volume, user sessions and the overall conversion rate to ensure we are consistently working towards delivering results.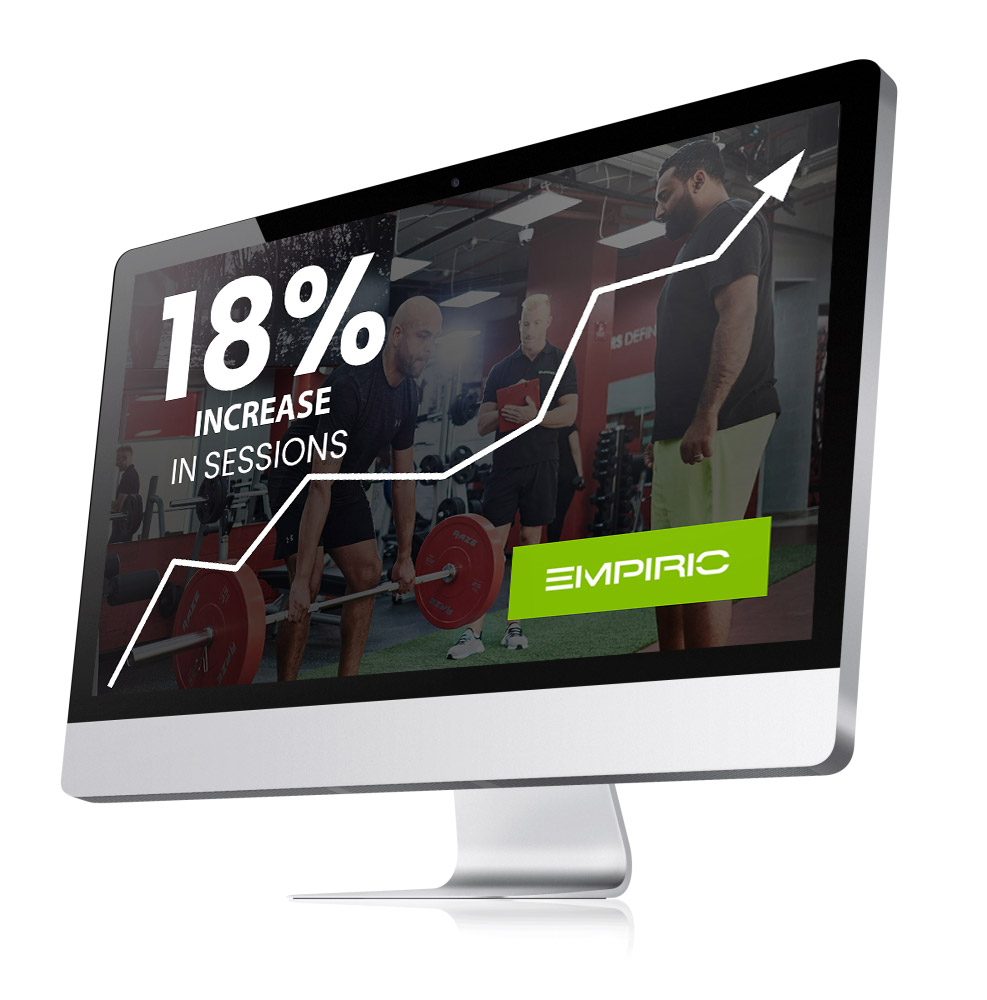 Our Solution:
Based on the desire to track key metrics, it was of the upmost importance to us to implement goals to track through Google Analytics. For Empiric, these key goals were the number of Contact Form Submissions and Phone Number clicks. Collecting this data allowed us to determine how many people were converting based on the number of users to the site, whilst providing us with the means to propose key improvements/changes to the client with the support of facts and figures.
To support this, we had to make the website more discoverable and easier for new users to find. Therefore, our next action was to focus on and improve the on-page optimisation through specific key terms. Each page was reviewed in full and extensive research for key search terms was performed. The most crucial key terms were then taken and implemented where possible to increase our discoverability within search results.
We also carried out key SEO activities to improve the technical authority of the website to ensure it met the regulations for Googles algorithm. This included reviewing the website linking structure and improving the internal links to enhance the user journey across the website. We also performed offsite link building activity to increase the websites domain authority in search engines which is crucial to a successful website.
With social media being such a prominent method of digital marketing, it was also important to us and Empiric that their presence on the chosen platforms was effective. This meant that a full review was conducted, particularly for Instagram and a strategy was put in place to improve vanity metrics, engagements and overall brand awareness.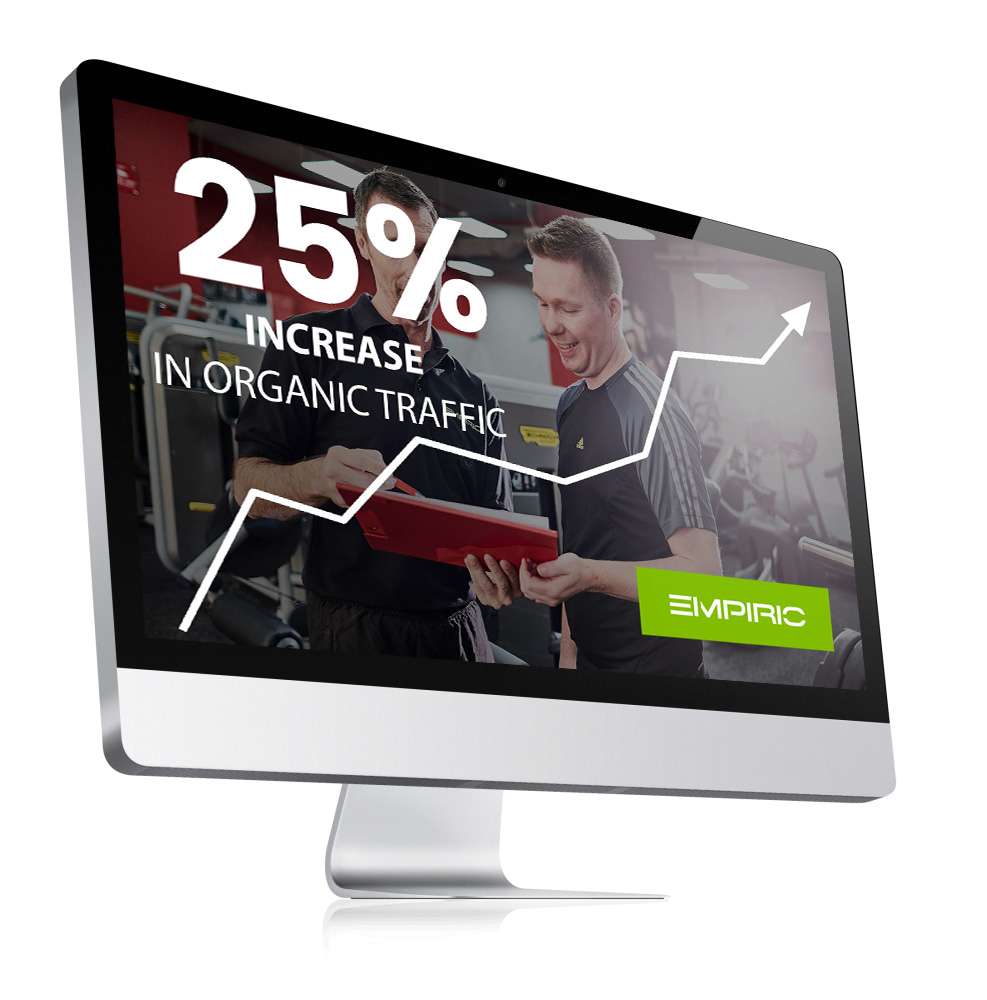 The Results:
This combination of the above activity has seen considerable increases across all metrics.
The number of users visiting the site in comparison to the same time last year has increased by 16.28% whilst session duration has also increased by 28.32%, suggesting that the the new content which has been added to the pages is more relevant to what users are searching.
In addition, we have seen an increase in all goal completions by 21% since the new website went live.
Our efforts have also seen that Empiric are now in the number one position for the top 3 search terms they wanted to target; 'personal trainer certification middle east', 'fitness education provider middle east' and 'become a personal trainer in dubai'
These results provide Empiric with valuable data to show that not only are more people visiting the website and staying on the page for longer but also that they are engaging with the content and following through all the way to conversion, which was the number one objective.
Future Plans:
Although our efforts have provided Empiric with significant improvements to their statistics, as an agency we want to continuously deliver for our clients.
Our strategy continues to be to drive conversions through the website with consistent SEO activity, including keyword optimisation, development of pages where appropriate and seeking new and relevant back link opportunities.
The benefit of working with a full-service agency is that all activities, be they web-related, IT or digital marketing, are aligned with the same strategy. This strategy is created mutually between us and our clients. It also ensures a consistent quality of service. By working with one agency with the skill set to cover all digital aspects of your business under one roof you can significantly reduce your admin time and benefit from ease of control of your marketing and website activities.
Do you want a high quality website created and maintained? How about a constant stream of traffic through multiple marketing channels? If you want these, plus a reliable foundation of technical support, contact us via the form below or call us on 01603 515007.
Salary Range £30k-40k per annum + Bonus + Benefits Hours 40 hours per week, Mon – Fri Location Wymon...
Read More

Posted by Bethany Shakespeare
7th December 2023
News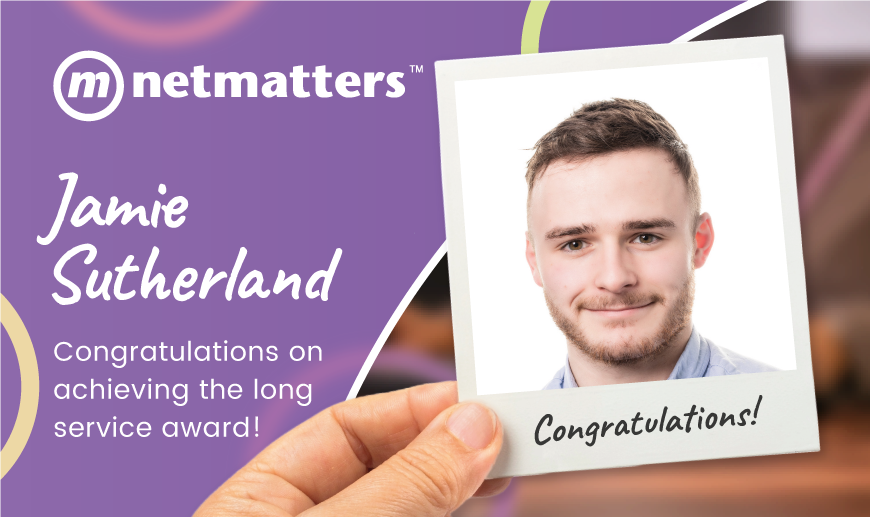 Jamie Sutherland – Netmatters 5 year Legend Today, we celebrate the extraordinary accomplishments of...
Read More

Posted by Netmatters
5th December 2023
A proud moment for Netmatters, we are thrilled to announce our second consecutive Princess Royal Tra...
Read More

Posted by Netmatters
29th November 2023