Glaven Valley - Web Case Study

Posted by Netmatters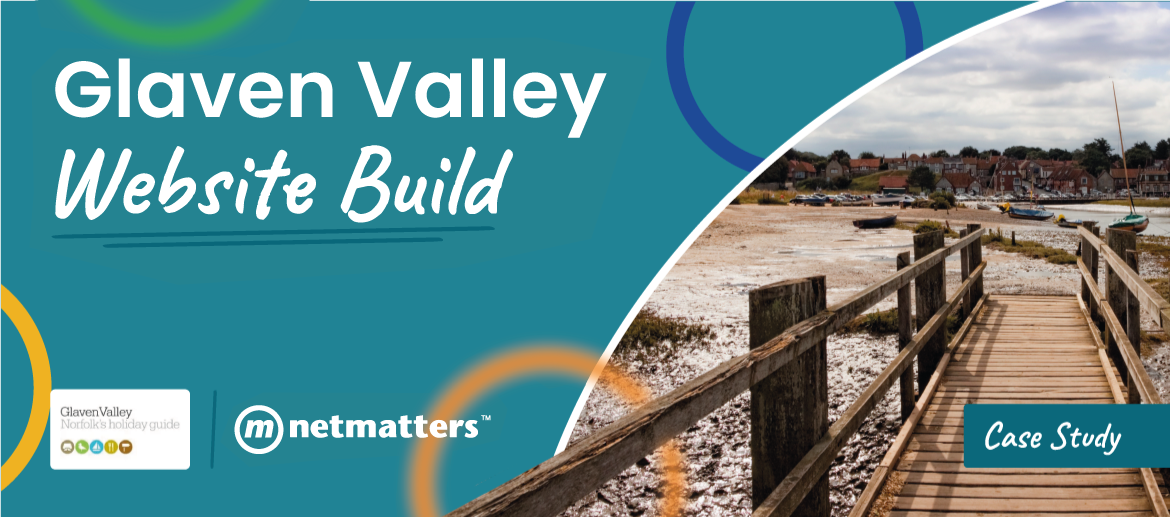 The Client
Since 2001, Glaven Valley has been a leading platform for the listing and booking of self-catering holiday cottages and BnB guest houses across Norfolk. Providing a seamless experience for both holiday homeowners and holidaymakers alike, they aim to deliver a one-stop shop for anyone looking to explore Norfolk and its natural beauty.
Netmatters were approached by Glaven Valley a few years into a website management partnership to rebuild the front end of the website. The goal of this rebuild was to create a dynamic, user-friendly design to drive conversions through the site, aid potential holidaymakers in finding their perfect property, and allow home/BnB owners to easily list their locations.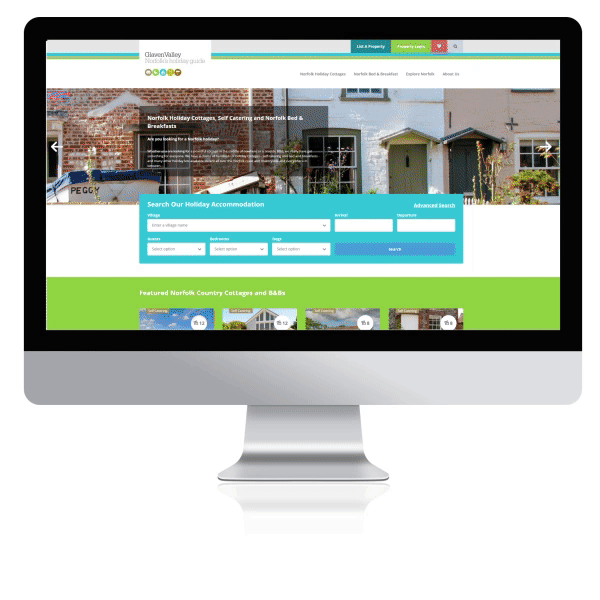 Our Work
After gaining an understanding of the objectives, the Netmatters development team redesigned the website, prioritising a modern feel and a functional layout that created a simple user journey for prospective customers.

The redesign made use of the vibrant brand colours, whilst keeping things simple with the site navigation, creating two different header menus to satisfy both holidaymakers and homeowners.
However, the redesign was only stage one of the project, as the team then moved onto creating additional functionality to help enhance user journeys and drive conversions across all devices.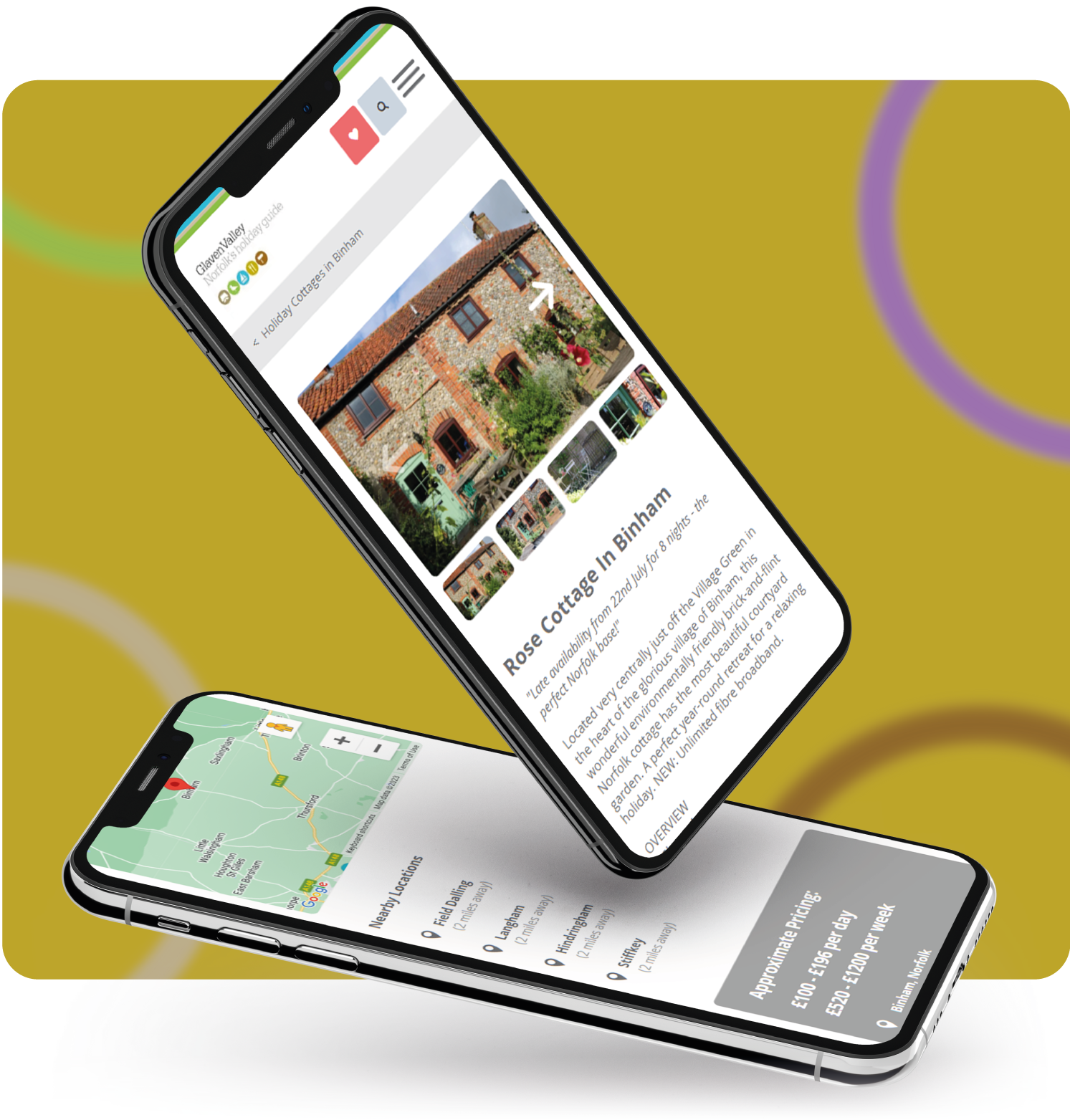 Advanced Search Filters
To create a seamless, dynamic navigation experience, we began with advanced search filtering options, as seen on the homepage. These options now allow the guests to filter by village, arrival and departure time, number of guests, number of bedrooms and even dog-friendly properties.
This convenient navigation option mimics what users would find across larger travel sites to create a sense of familiarity, whilst the sorting functions and map view within the results page provides multiple ways for them to refine their searches.
Availability Calendar
To prevent frustration on key conversion pages, the availability calendar on the product page allows guests to get real-time information for their reservation dates. This saves guests time when checking availabilities and limits any potential snags.
Customer Portal
To provide a greater level of value to both property owners and holidaymakers, a bespoke customer portal was integrated to allow both user groups to manage their listings/bookings without any need for customer service support. This represents a key USP to help drive conversions.
Favourite Property Feature
To aid engagement across the site, we have also added a favourites feature, whereby holidaymakers who may be looking across multiple different pages and properties can save a list of their favourites. This massively simplifies the consideration process and ensures that browsing the site is as stress-free as possible.
If you think your website needs a refresh, get in contact with our expert web development team in London, Cambridge, Norwich or Great Yarmouth.

Does Your Website Need a Refresh?
Whether you are keen on developing a new site to drive leads for your business, or are just simply unsure of your current site, Netmatters' experts across London, Cambridge, Norwich, and Great Yarmouth are always on hand for a free consultation to discuss your requirements/concerns.

How Can We Help You?
Contact us today to speak to one of the team about how we can help your business. For any further questions please refer to our details below.
As Netmatters marks its 15-year milestone, we reflect on the incredible journey of the past fifteen...
Read More

Posted by Netmatters
29th November 2023
Salary Range £26,000 - £34,000 (DOE) + Bonus Hours 40 hours per week, Mon - Fri Location Wymondham,...
Read More

Posted by Rebecca Moore
27th November 2023
Today we celebrate the remarkable achievements of Rebecca Brine as she takes centre stage, championi...
Read More

Posted by Netmatters
24th November 2023