Black Swan Care Group - Home Management Software

Posted by Netmatters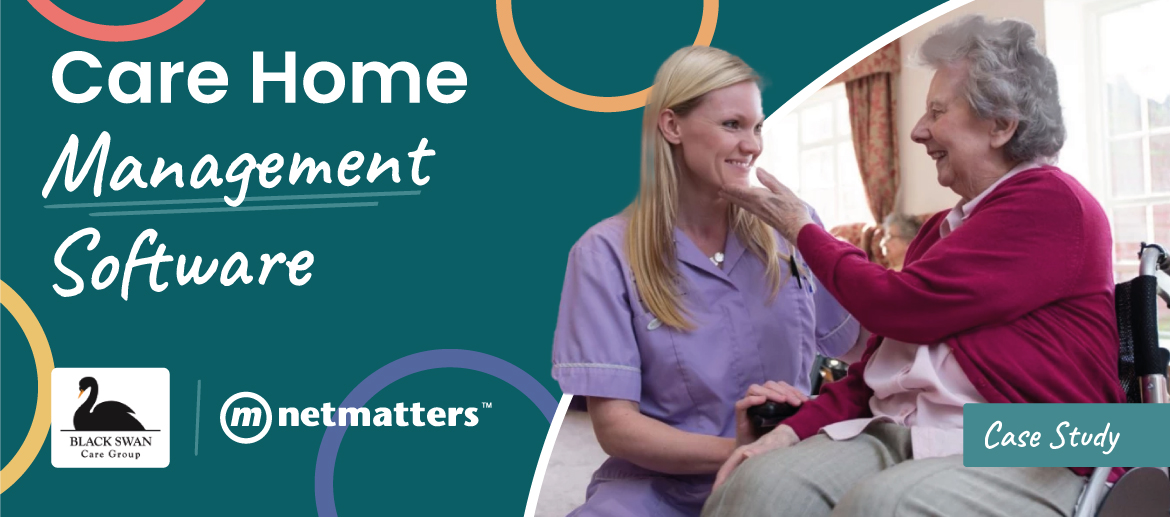 When businesses have multiple processes, separate teams, and a high number of staff, managing the administration behind all of their systems and workflows can be challenging. In this case study for Black Swan Care Group, we showcase how bespoke software offers an effective solutions to these challenges, whilst being specifically tailored to the requirements of the business.
The Client
Black Swan Care Group own and manage 21 high-quality care and residential homes with a focus on putting the needs of their residents first. Their care homes are based throughout the East of England, including Norfolk, Cambridgeshire, Essex and Lincolnshire.
Black Swan's mission is to provide personalised support that is tailored to each resident, whilst also trying to recreate a familiar home environment to give residents the best possible experience.
The Challenges
Black Swan have seen considerable growth over the last 5 years, and with this comes its own unique set of challenges. Being a growing Care provider is like running many businesses in one, as each Care Home needs to operate independently and as part of the wider group.
Black Swan has multiple processes, separate teams, and a high number of staff, creating a significant challenge in keeping everything working well to deliver the best levels of care to their residents.

The Immediate Needs
We started working with Black Swan to help devise a software-based solution to deliver the following key points:
• A staff portal to aid centralised communication
• A task management system to capture and manage business processes
• Realtime integration with a new accountancy software to allow data to be available for analysis whenever needed.
The Process
We approached this development using our proven agile model to ensure the best possible results are achieved. A development roadmap was created with functionality broken down into small development sprints. The order of the sprints was determined by necessity and return on investment.
Once a section or piece of new functionality was introduced into the business, Black Swan was quickly able to give real world feedback, allowing for further incremental gains. This process of application hardening delivers the best results and ensures buy in from staff as the software is further rolled out. Once a section was complete, we would then review the roadmap and make adjustments before moving onto the next software development sprint.
The Outcome
As with all agile software developments, there is always more that can be done outside of the original scope. We are continuing to work with Black Swan on this project, with the below now in place and delivering significant benefits;

Outcome One
The client's internal management system was previously integrated with Xero, which they outgrew. We migrated them to Sage 200, whilst retaining all the financial reporting and controls from the integration with Xero.

Outcome Two
A staff portal and task system were built and implemented to aid business automation, allowing the client to streamline their admin and workflow processes whilst giving their 700+ staff the ability to review and complete company policies, training, and have access to key company news and information.

Outcome Three
Developed functionality to centralise and manage all company compliance requirements – this demonstrates Black Swans commitment to resident care, by ensuring that critical processes are captured and managed to the highest standards, with clear audit trails and process for improvements.
Results
By implementing these software solutions, we have automated a large number of tasks and processes that were previously conducted manually, significantly reducing administration costs/workload.
Through the staff portal, the client can also ensure that their staff members are aligning with company policy and values, creating a more cohesive team and aiding individual development, allowing them to continue delivering a top-quality care to their residents.
With the foundations of the system we first implemented being so scalable, Black Swan have now successfully encompassed and added many other core business processes and functions to their custom business software system, which have themselves either driven notable improvements in time savings, financial savings, or both.
Interested in a Bespoke Software Solution
If you are in the market for a bespoke software integration then we can help, contact us by calling us on 01603 515007 or fill out the form below to discuss the requirements of your business.
News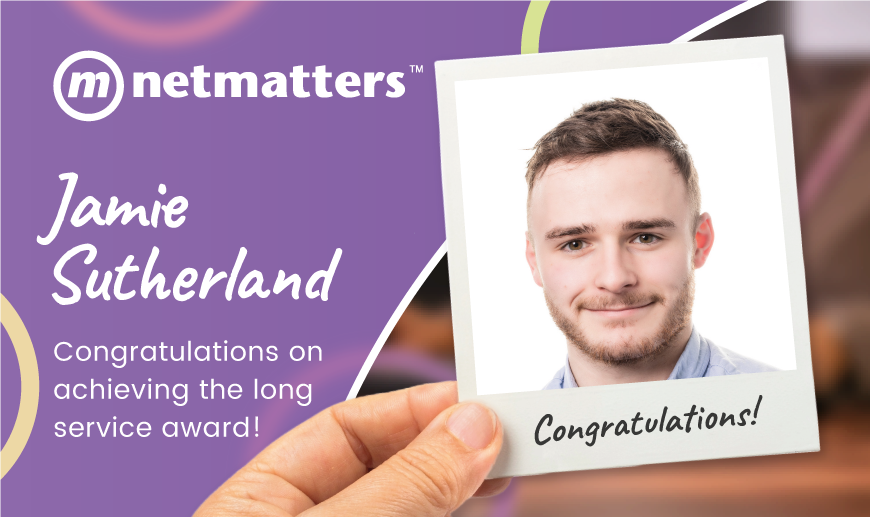 Jamie Sutherland – Netmatters 5 year Legend Today, we celebrate the extraordinary accomplishments of...
Read More

Posted by Netmatters
5th December 2023
As Netmatters marks its 15-year milestone, we reflect on the incredible journey of the past fifteen...
Read More

Posted by Netmatters
29th November 2023
Salary Range £26,000 - £34,000 (DOE) + Bonus Hours 40 hours per week, Mon - Fri Location Wymondham,...
Read More

Posted by Rebecca Moore
27th November 2023