Case Study Warren Services

Posted by Netmatters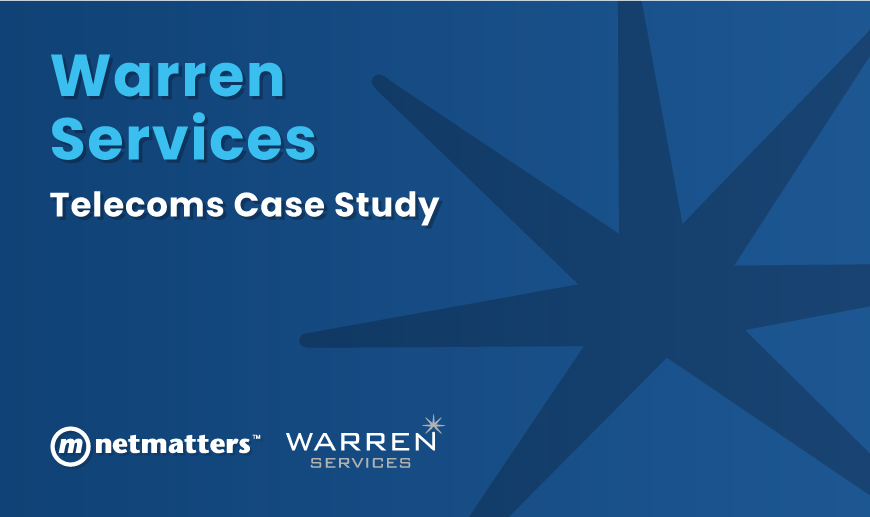 The Client:
Warren Services was founded in 1990. They manufacture high-quality components and mechanical/electrical sub-assemblies to agreed schedules, offering turnkey solutions in engineering and design. They have 25 machines, the majority of which are CNC controlled, allowing them to offer a whole host of services.
The Need:
Warren Services required a telecoms service to allow them the ability to field calls remotely and improve communication with customers and between the staff. They found themselves limited by the rigidity of their previous system and required a bespoke solution to allow their communications to be more agile.

What Did We Do:
We provided Warren Services with updated hardware including new IP phones, desk phones, and portable headsets. Due to their bespoke needs, they also required advanced call routing and configuration, both of which were not possible with their last provider.
Our bespoke solution came with a flexible agreement to suit their needs, alongside a transparent pricing plan. Unlike with other off-the-shelf solutions, we could integrate the bespoke system with Warren's chosen CRM.
Advanced call routing and configuration allowed Warren Services to set up custom messaging for welcome, holiday and operational hours.
Our 3CX solution allows for additional phone users to be added to the system without complications. This gave Warren Services the ability to increase or decrease their telecom requirements easily and efficiently without affecting operations.
The Results and the future:
Warren Services have been happy with the level of service provided by Netmatters setting up maintaining the telecoms solution. Their business communication is now easier due to having access to hardware and an app that allows them to see the data for their phone usage.
There have been some high-profile internal wins, as well as the less "public" solutions that have been put in place.
We had a goal to provide innovative customer service, improve operational efficiency and improve business communication, by updating our current Telecoms provisions. Netmatters have provided a bespoke solution that we are happy with and we are confident in the support moving forward! - William Bridgeman (Manager)
Do you want a bespoke Telecoms solution? How about a phone system designed to meet all your business needs? If the answer is yes, with a reliable foundation of tech support added to the bag, contact us by the contact form below or call us on 01603 515007 .
Salary Range £30k-40k per annum + Bonus + Benefits Hours 40 hours per week, Mon – Fri Location Wymon...
Read More

Posted by Bethany Shakespeare
7th December 2023
News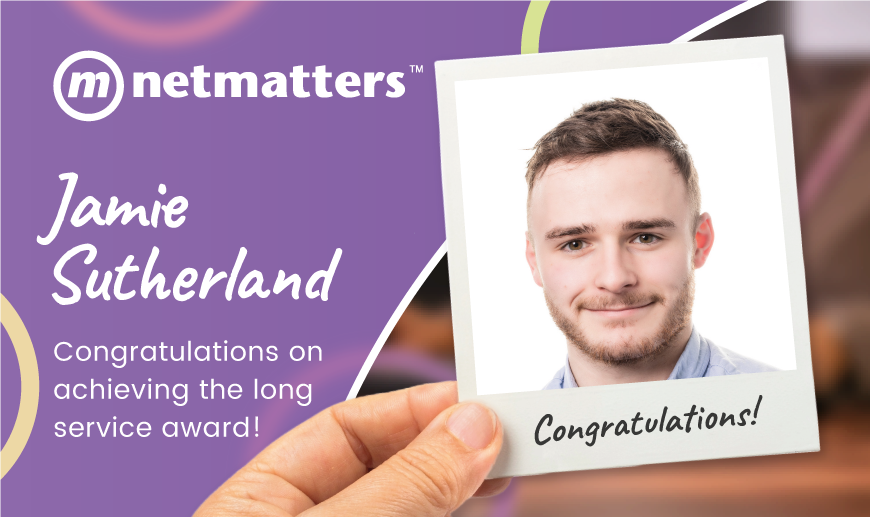 Jamie Sutherland – Netmatters 5 year Legend Today, we celebrate the extraordinary accomplishments of...
Read More

Posted by Netmatters
5th December 2023
A proud moment for Netmatters, we are thrilled to announce our second consecutive Princess Royal Tra...
Read More

Posted by Netmatters
29th November 2023