Norwich Theatre Royal - IT Support Case Study

Posted by Netmatters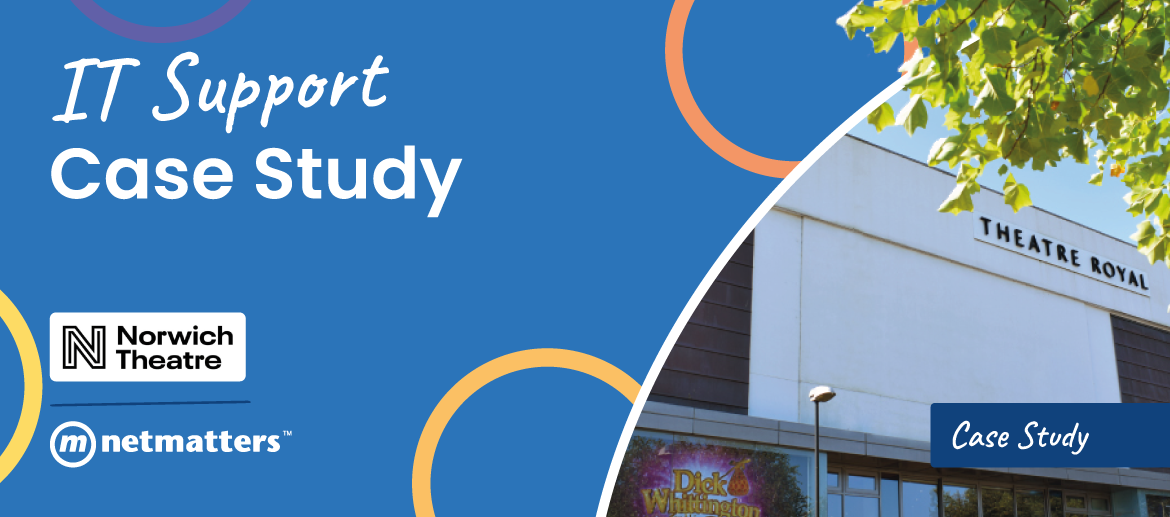 Here at Netmatters, we are proud of our track record of building strong, lasting relationships with our customers. Many clients come to us for a specific product or service and over the years, they build on this service. One client who did exactly this is Norwich Theatre. Back in 2019, they engaged our cyber security team to ensure their digital systems were safe and secure. In 2021 we began working with them on a whole new project too.
The Client
Norwich Theatre remains one of the most successful theatre venues in the East of England and despite two years of turbulence throughout the pandemic, they are entering the winter season across all of their venues with a fantastic range of shows to welcome theatregoers back.
The Need
The Norwich Theatre IT department is small, and whilst highly capable, with three buildings to support there are times when a small department needs external backup.
Matthew, the IT Manager at the Norwich Theatre was looking for a team that could provide support on an ad-hoc basis, either to bounce ideas off or to provide holiday cover for him.
For Matthew, a key requirement was delegating the monitoring and support of the server environment for the organisation.
Why Netmatters
As already mentioned, we have been working with Norwich Theatre on a variety of different projects and processes for a few years now and there were a number of factors that led to Matthew choosing us to provide his IT Support consultancy:
"Every time I spoke to Netmatters my call was answered quickly and efficiently, there was always a complete audit trail, with clear notes and communication at every time. I had named contacts to call on and always felt able to ask any question."
Matthew went on to say:
"It feels like Netmatters are an extension to my team. They are around if I am not, and I have the peace of mind that everything will be covered if I take a holiday or am not around."
Our Process
Netmatters provides Norwich Theatre with IT Support for every area of their business. We work with them to prioritise the workload and ensure that at all times they have access to the knowledge and expertise that they need. Working with a dedicated named team of support technicians, Matthew knows who to call and when.
Part of delivering a valuable support arrangement for the organisation has been to install business-grade monitoring and reporting tools onto the server environment, as well as agreeing a series of manual technician tasks that all contribute to our goal of both enhanced security and performance.
With this process in place, we can provide assurances to Matthew and his team that his server network is expertly gripped and maintained to the highest standard.
We are proud to work with businesses and organisations like Norwich Theatre, providing them with the backup they need to bounce back from turbulent times. Our technicians get to know the in-house support personnel and what they need, and they think of themselves as part of the team – so it is great to hear that we are thought of in the same way by IT professionals like Matthew.
If you are looking to change your IT support provision or looking to find out what your options are, contact the team here at Netmatters to find out how we can help you.
News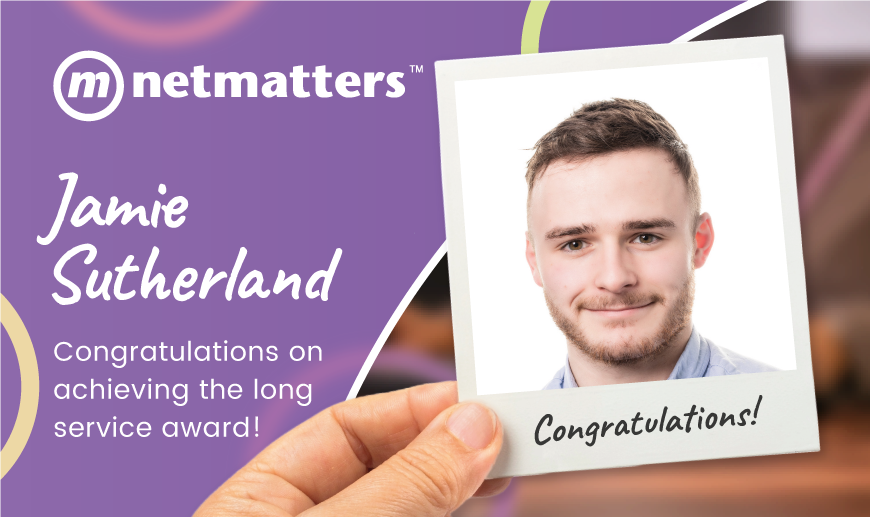 Jamie Sutherland – Netmatters 5 year Legend Today, we celebrate the extraordinary accomplishments of...
Read More

Posted by Netmatters
5th December 2023
A proud moment for Netmatters, we are thrilled to announce our second consecutive Princess Royal Tra...
Read More

Posted by Netmatters
29th November 2023
As Netmatters marks its 15-year milestone, we reflect on the incredible journey of the past fifteen...
Read More

Posted by Netmatters
29th November 2023