Exceeding Capabilities with Xero Integration - Case Study

Posted by Netmatters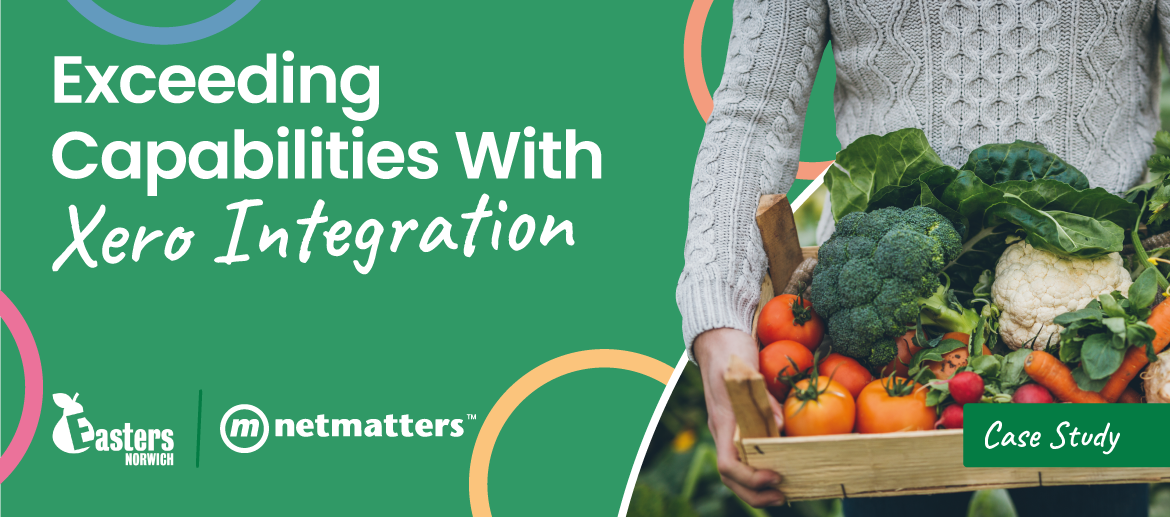 So far in what's been considered an 'interesting' decade, more and more businesses are understanding and applying the benefits of digital and cloud-based B2B tools to help with support across all sectors of the organisation. With a variety of apps, software and websites being the holy grail of most business's integrity, keeping everything all under one roof ensures your business can keep connected and improve efficiency to the highest standard.
Integrating bespoke software systems to boost your productivity, our goal is to help you reduce wasted time spent on manual processes, deliver efficiency into your organisation and to help you to free up time and save money.
As a result of their processes being limited by small-scale software, Easters of Norwich has seen significant improvements to their workflow with bespoke Xero integration.
About Easters of Norwich
For more than 40 years, Easters of Norwich has been a key factor in the success of Norwich's best-loved places with a reliable fruit, vegetable, and dairy wholesaler service. Serving up fresh solutions as a family-run business, Easters offer an extensive range of products with deliveries around the clock.
Their bespoke, hand-prepared services are unique to the trade. As a result of building strong relationships with their customers, Easters continue to grow with a reputation as an unbeatable service in supplying local quality products.
The Need
As a growing business, it's always important to keep up-to-date with the latest software in order to keep the door open for an ever-growing number of opportunities. Unfortunately, many businesses suffer from being limited by the lack of offerings from their software which is often the engine room of the organisation's processes.
Picture this: if you were looking to improve the efficiency of your home, you'd have no reservations on keeping up-to-date with the most efficient and sophisticated technology, meaning you can save money and ensure peace of mind. It's no different when it comes to running a growing business.
Easters of Norwich relied heavily on Sage 50cloud Accounts and inputted all activity into this one application. As Easters grew in size and productivity, they found themselves in the position of running at full capacity of what Sage 50 could offer. As a result, by far surpassing the capabilities of Sage, they did not have the option to scale the business.

The Process
Xero is a cloud-based online accounting platform designed to help healthy businesses stay connected when it comes to finance. An easy-to-use, sophisticated and modern approach to account software, the platform has increased in popularity significantly.
Performing bookkeeping functions such as invoicing, payroll as well as connections to a live bank feed. All finance processes are located in one area, and most importantly integrated into your business's workflow for optimum efficiency. Totaling over 3 million subscribers, it's clear to see that many are turning to Xero for an improved and healthier online business structure.
In the initial stages of the process, Easters of Norwich discussed the idea of creating a bespoke software system which operates to their exact needs. As a result, Netmatters built a bespoke system that allowed the client to continue to manage customers, sales orders, and products in a way which suits their needs without the limitations of Sage 50.
As a result, we ensured that sales orders were automatically invoiced at the end of the month on Xero in a way that kept within Xero's recommended volumes. In addition, Netmatters ensured that customers were synced to Xero to ensure that there was no double management of customer data – a problem which can cause major inconveniences when it comes to accounting.
Improved Security & Integrated Workflow
One of the biggest benefits of integrating Xero into your business is security. As one of the leaders in its field, Xero adheres to the strictest cloud security standards and has implemented multiple layers of protection to secure your personal and financial information. Posing no risks of data leaks or threats to your online banking, this means your focus can be input into the areas the matter most.
Another key benefit to Xero is the financial information availability, which acts as the financial hub of your entire business and allows a real-time view of finances from wherever you are.
The full integration process has ensured Easter's accounting workflow has been drastically improved, with processes no longer limited, security tightened and customer data available to be easily analysed in real-time.
Our expert team are highly experienced in integrating Xero online accounting software. This puts us in an ideal place to offer solutions to your individual business needs by eliminating manual processes and reducing the amount of manpower required through automation.

Why Netmatters
Will Easter, Operations Director of Easters of Norwich, has this to say on the integration project:
"We have built up a very trusted relationship with Netmatters over the past 3 years. They have helped us improve our IT infrastructure with multiple projects. The most recent being a bespoke sales order system, this is a crucial part of our business and without it we would not be able to process the current volume of orders."
Our software team are experts in software integration, with a mission to create bespoke systems to help improve your business efficiency, saving valuable time and money. Find out more on our software services here.
To find out more on how we can help your business's accounts, call 01603 704020 or get in touch via the enquiry form below.
Salary Range £30k-40k per annum + Bonus + Benefits Hours 40 hours per week, Mon – Fri Location Wymon...
Read More

Posted by Bethany Shakespeare
7th December 2023
News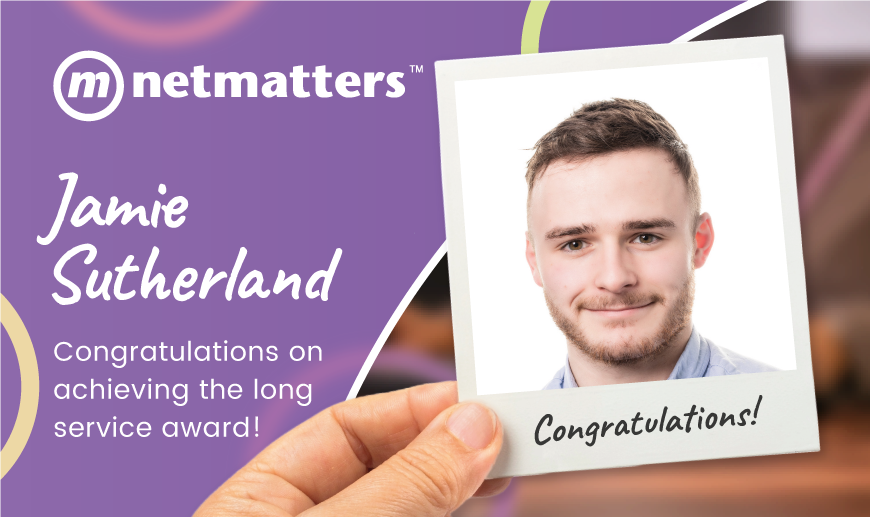 Jamie Sutherland – Netmatters 5 year Legend Today, we celebrate the extraordinary accomplishments of...
Read More

Posted by Netmatters
5th December 2023
A proud moment for Netmatters, we are thrilled to announce our second consecutive Princess Royal Tra...
Read More

Posted by Netmatters
29th November 2023