Connect your business using our bespoke Systems Integrations
Integration and automation is at the heart of everything we do at Netmatters. With every systems integration we are are involved in, our goal is to reduce wasted time spent on your current business processes that can be automated, freeing up your time and saving you money.
Our bespoke solutions are designed from the outset to help your business run more efficiently. Setup your software to automatically bring all your Office 365 contacts into Xero or export your invoices directly from Xero into Salesforce without manually having to do this. These are just a few examples of the solutions we offer to you to improve your efficiency and collaboration across your business.
Technology empowers businesses to respond to situations in real time, and this can be achieved through having one central location for all your data. Therefore our software integrations can reduce the risk of costly delays.
Bespoke software offers what packaged software solutions can't, which is a competitive advantage for your business. Being able to do more, and work more efficiently than your competitors within your market, will keep you a step ahead.
Scalable
Our systems integrations are designed to have the flexibility to evolve with your business. We ensure you are setup for regular updates and feature add-ons, all improving efficiency for your business.
Innovative
We take an innovative approach to every separate software integration. Our solutions are designed to be intuitive, allowing users to complete tasks with a user friendly interface.
Secure
Our integrated system solutions are designed specifically around your business requirements, meaning your data storage needs and security is custom to your needs.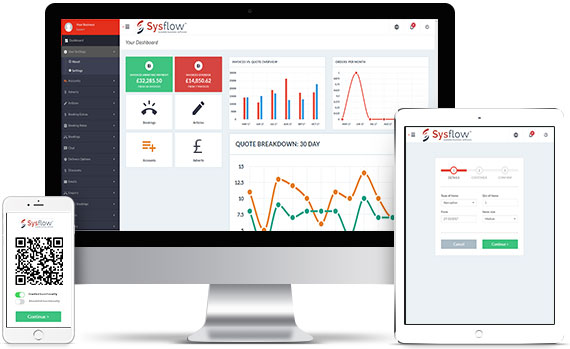 We can tailor any off the shelf software with your business, ensuring you have an edge over your competitors. We are experts in integrating software systems such as Microsoft 365 Suite, Xero accounting software, Salesforce CRM software and many more.
Do you need your staff to be able to access vital data regardless of location from across your current business software? Our software integrations ensure data can be synced across your cloud based software programs so your teams can work collaboratively together, whether in the office or on the go.
Contact our experts to see how we can integrate your current software systems, ensuring they work together with the goal of enhancing your businesses productivity and reducing the risks of costly mistakes or delays.
Contact us via our form or call us today to find out how our experts can create a bespoke systems integration tailored to your business on 01603 515 007
Our goal is to create you a bespoke tailored business systems integration, giving you an edge over your competitors whilst saving you both time and money on your daily tasks.
Do you feel like you spend your 9-5 working day completing administration tasks ?Are you always ch...
Read More

Posted by Holly Leech
6th March 2020
Are you interested in enquiring about an ecommerce website, we encourage you to get in touch with...
Read More

Posted by James Gulliver
30th March 2020
Happy 25th Birthday Henry! Henry Hardwell joined us in November 2018 as part of our ever grow...
Read More

Posted by Netmatters Ltd
26th March 2020