Connect Your Business Using Our Bespoke Systems Integrations
The integration and automation of software and systems is at the heart of everything we do here at Netmatters. Our goal is to help you reduce wasted time spent on business processes, to bring efficiency into your organisation and help you to free up time and save money.

Our bespoke software solutions are designed from the outset to help your business run more efficiently. There are numerous ways that you can integrate software and systems together, including:
Setup your software to automatically bring all your Office 365 contacts into Xero
Export your invoices directly from Xero into Salesforce without manually having to do this
Looking to ensure your 3CX calls are searchable by your sales team
The possibilities are endless. We will work with you to understand the problems that you are looking to solve. Together we will help to improve efficiency and collaboration across your business.
Technology empowers businesses to respond to situations in real-time. This can be achieved by having one central location for all your data.
Making use of our packaged software and system integration services in Norfolk will allow you to gain a competitive advantage for your business. Being able to do more, and work more efficiently than your competitors within your market, will keep you a step ahead.
Scalable
Our systems integration services are designed to have the flexibility to evolve with your business. We ensure you are setup for regular updates and feature add-ons, all improving efficiency for your business.
Innovative
We take an innovative approach to every separate software integration. Our solutions are designed to be intuitive, allowing users to complete tasks with a user friendly interface.
Secure
Our integrated system solutions are designed specifically around your business requirements, meaning your data storage needs and security is custom to your needs.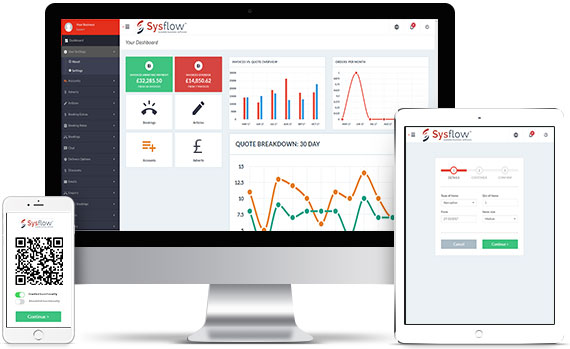 We are experts in integrating software systems such as Microsoft 365 Suite, Xero accounting software, Salesforce CRM software, and many more.
Do you need your staff to be able to access vital data regardless of location from across your current business software? Our software integrations ensure data can be synced across your cloud based software programs so your teams can work collaboratively together, whether in the office or on the go.
Contact us via our form or call us today to find out how our experts can create bespoke systems and software integration in Norfolk, tailored to your business on 01603 515 007
Our goal is to create you a bespoke tailored business systems integration, giving you an edge over your competitors whilst saving you both time and money on your daily tasks.
Frequently Asked Questions
What is system integration?
System integration is the simple premise that software can, and should, work seamlessly together. Here at Netmatters, this is something we value highly, and along with business automation is one of the areas of software development that sets us apart from our competitors.

Making sure that all of your systems are integrated together is integral to an efficient, profitable business. Software should work for you, and not need manual intervention to work properly. If your software all works seamlessly, your day-to-day operations are much more likely to do the same.

System integration also takes away the reliance on human intervention, freeing up your staff time to work on things that make a difference for your customers and your business.
What are the different methods of integrations?
There are different methods that could be used for system integration. This could be via an API (Application Programming Interface), or via a file import or export. Each method has its own benefits and best use cases and we will work with you to understand which approach is best for your business systems.
Why is system integration important?
System integration ensures you do not have islands of data. It can afford you considerable efficiencies and reduce the need for human intervention and thus reduced errors. There are many benefits to your business of systems integration, including:
With system integration, data is transferred automatically between systems, resulting in smoother workflows, better efficiency, and reduced errors.
Gathering all data in a central system improves data analysis, guarantees consistency, and increases the value of the data.
Another advantage of centralised data in one system is the ability to utilise real-time, accurate data. Better, more accurate decisions allow you to grow and lower costs.
Integrating data from legacy systems into other, newer systems will allow you to continue working with legacy systems when moving forward in digital transformation.
What are the challenges of integration?
System integration can be challenging. The most common integration challenge revolves around two or more parties working together. Other challenges include:
Changes in the integration landscape
Ensuring that the data matches up across the systems
Integration may be costly, especially in complex projects
Integration complexities revolving around API's
We are happy to announce that here at Netmatters we are now certified Xero developers! This opens th...
Read More

Posted by Netmatters
21st June 2022
Here at Netmatters we are proud Microsoft partners and really believe in the value of the platforms...
Read More

Posted by Netmatters
16th June 2022
Technology. Competitors. Search Engine Algorithms. These factors are all inevitably going to be ever...
Read More

Posted by Netmatters
24th June 2022