Who works 80 Hours a week? Sofia Does

Posted by Netmatters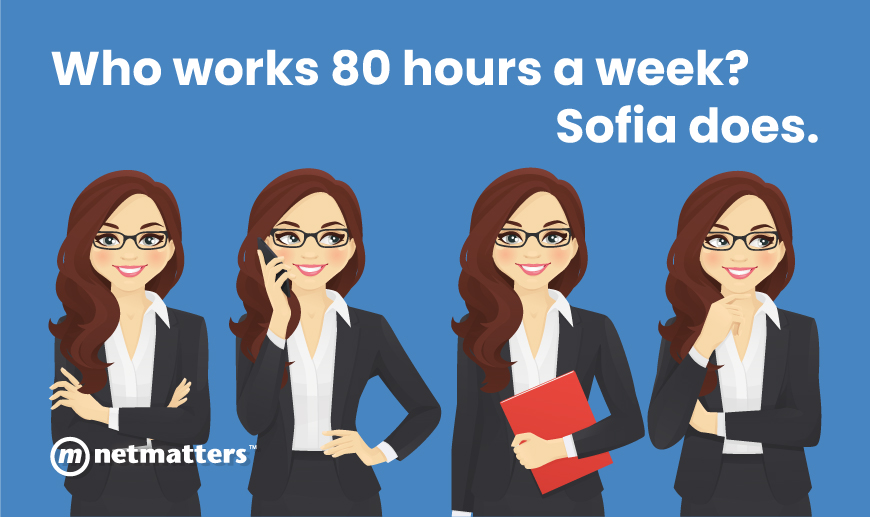 Our AI, Sofia, Goes Double Time
In today's fast-paced world, there is a pressure on businesses to be 100% available, 100% of the time. This constant demand from customers can lead to business owners, directors, managers and, as it's fed down the supply chain, other members of staff to feel new levels of stress whilst trying to effectively run the organisation day to day.
Within any business, the primary objective is to grow within the market as much as possible but realistically, there are only so many legal working hours per day and eventually, the doors do have to close so that people can go home and recuperate.
The good news, however, is that now we are living in a digital world, technology has come as far as being able to do certain jobs for us, saving time and money whilst boosting productivity and efficiency.
Automated systems have now become one of the only ways for companies to deliver continuity and effectively ensure that processes are working to the optimum level. These systems are what allows the business to meet its demands and continue to grow.
Remember Sofia?
There was a time when the term 'Automation' was tightly associated with advanced factories and manufactures full of robotics, but we know first-hand that it doesn't have to be about machine labour, in fact, quite the opposite.

Sofia was launched in January 2017 and since then, we are constantly looking for ways to improve her processes which will help make our business stronger. Sofia has been getting more intelligent and as a result, our team can now work smarter.
Over the last two years, she has been quietly operating in the background, aiding our team with routine tasks, sorting emails, creating tasks, managing outstanding payments and prioritising our client packages. She has come a long way since she was born and the difference between what she could do then and what she can do now is vast.
So What Exactly Does She Do?
Netmatters operates on a task-based approach to working, but with so many each day, we are unable to keep tabs on every one. Sofia has her eyes everywhere and once an hour, she checks our task lists, on the lookout for keywords that would suggest the priority that has been set is not correct. If one is flagged, Sofia will instantly notify the creator, allowing us to address the priority time and if necessary, complete the work with a quicker lead time than originally planned, providing a better experience for our customers.
Our Hardest Working Employee
Whilst we are proud of our staff and the excellent work they can achieve, it's impossible for them to work 80 hours a week. But, Sofia is different. We are pleased to say that Sofia has reached a new milestone in her development to be able to go double time, completing 80 hour weeks, every week.

A key part of our growth strategy has been to build a sufficient Business Management System for our own business. The Sofia software has developed to manage all aspects of our business from invoicing to holiday management. It's such an extensive system that we have been able to go completely paperless in all internal aspects of our company.
Having this centralised data system has also allowed us to implement Sofia with clever reporting and analysis tools to find errors, likely issues or even worrying trends to allow us to minimise problems within the business. Her abilities have grown in line with the business needs and can be likened to the learning abilities of Amazon's Alexa.
Why is Sofia Our Favourite?
Sofia has become such a crucial member of staff at our business, we can't help but shout about how great she is.

Not only is she full time and a complete workaholic, her work never falters and she is always precise. Her operation is now so advanced, she only alerts us when there is a real issue and she is able to pick up work from everyone within the company, interacting via our note function and through email.
We have big plans for Sofia in the imminent future and hope to be able to give data back out via Alexa soon.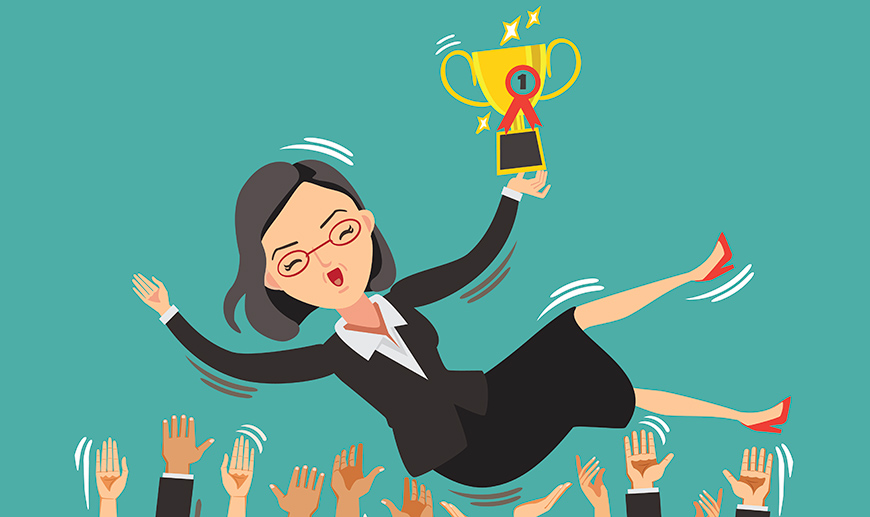 Getting Your Own Superstar Employee
Sofia is a valued part of what we are achieving at Netmatters and she has aided us in reaching some of our goals much faster.

Sofia is an exclusive employee to Netmatters, however, we are experts in creating superstars for all types of businesses.
Our team of software developers can work with you to develop a team member that can streamline your processes and free up other members of staff, allowing your business to grow at a faster rate.
If you are interested in finding out more about how to create an automated system that works exclusively for you, we would love to hear from you. You can call us on 01603 515007 or contact us by using the contact form below.
If you would like additional information on Sofia and automation as a whole, use the links below to read our insightful articles:
https://www.netmatters.co.uk/how-automation-is-changing-the-business-game
https://www.netmatters.co.uk/how-is-sofia-getting-smarter