Why Bespoke Software is better than Off The Shelf Software

Posted by Netmatters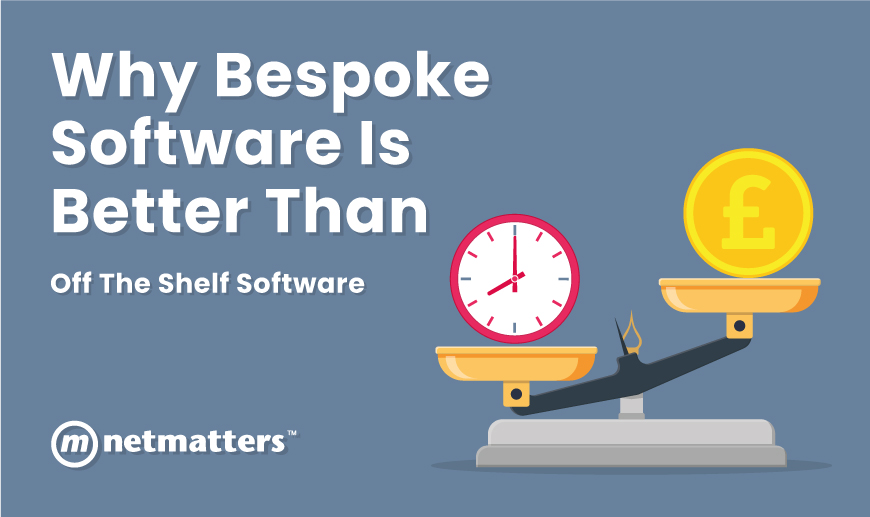 As a business owner, you may be considering the use of software to help you drive efficiency within your company, to save time, money, or both. There are a world of options open to you and one of the hardest decisions is whether to buy something off the shelf, or to go down the bespoke route.
Whilst there are a host of benefits and quick wins with buying off the shelf software, at best it should only be a temporary solution. Developing your own bespoke software which continues to grow and evolve as your company does is a much more sustainable option.
How do you know if your business needs bespoke software?
You are paying premium prices for software that you and your staff only use for a small percentage of features.
According to a study by Standish, at most only 20% of the features in any software are used leaving the other 80% to cost you money but add no value to your business. According to the Pareto principle, most package software such as Xero will only have 5% of their features used by employees.
You want to improve efficiency
The majority of your employees are not using the software you have purchased to its full potential. This means it is not going to be having the desired effect on your business efficiency.
You Get What You Pay For
Irrespective of what industry you're in, if you choose to opt for an off the shelf platform, you are buying into a product that may have a plethora of unnecessary functions and modules that can make the use of the software more complicated and long-winded than it needs to be.
Since your needs are shared with thousands of other users, the developers need to integrate change requests which apply to the masses, however, there will always be the occasions where you don't fall into this category.
Choosing to build your own bespoke software on the other hand means that you are the helm of what it does and doesn't do. There are no unnecessary functions or modules, the software does exactly what you need and that's all you're paying for.
Tailored To You
Since you are developing your own software it means you can have it tailored exactly to how your company works, as opposed to adjusting your workflow to match the off the shelf software.
Having the ability to tailor your software means you can dominate efficiency with the help of as much automation as possible. One of the benefits of automation is removing the need for certain mundane jobs, freeing up your staff time to focus on the more in-depth, rewarding work.
View our Workflow Solutions, Software Integrations and Database Management pages for a more in depth look at our bespoke software solutions that streamline your processes, freeing up your valuable time.
You Have the Competitive Edge
If your competitors are using the same software as you, chances are they are just as efficient as you. Developing your own software means you can implement new ideas to help promote efficiency within the workflow or even offer a service to your customers which can't be offered by your competitors since they do not have the means to do so.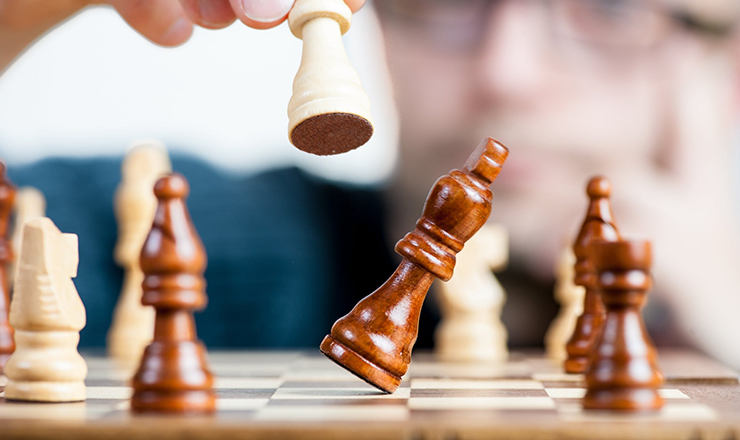 The Harvard Business Review estimates people waste 14 minutes per day sorting emails, at Netmatters we have over 100 employees which would cause 1,400 minutes to be lost every day to emails.
However, our in-house software Sysflow frees up this time by automatically sorting emails with help from our AI assistant Sofia.
Bespoke software gives your business the opportunity to save time and work more efficiently than your competitors. You can't do that with off the shelf solutions.
Integration Opportunities
There are some software programmes which make sense to purchase instead of re-building from scratch such as the Microsoft Office 365 or Xero's Accountancy Platform.
These are integral to most businesses and are often built specifically to be able to integrate with other software, which means developers are able to build software that can directly feed into these platforms and pass data between them seamlessly.
Developing bespoke software which can talk to these platforms can improve efficiencies and reduce the need for data duplication such as manually exporting data from one system, only to then import it into another.
Bespoke software can become another employee; Sofia our AI solution is now involved in all of our workflows. We appreciate Sofia's impact on the efficiency of Netmatters so much that she has made our employee page.
Asset on the Register
If you develop a bespoke software solution for your business, you will own all of the rights to the software which means that you can add it as an asset on your register, therefore increasing the value of your company.
According to FRS 102 for your business to recognize software as an asset your software must meet these criteria:
(a) it is probable that the expected future economic benefits that are attributable to the asset will flow to the entity; and (b) the cost or value of the asset can be measured reliably. (b) The cost or value of the asset can be measured reliably
Proving the future economic benefits of bespoke software that will become integral to your workflow will not be difficult for your accountant.
Please note you should speak to an accountant or legal professional for official advice regarding whether or not your business can have software as an asset on the register.
Conclusion
As we have seen in 2020 with the effects of coronavirus, businesses with reliable software can remain agile when things go wrong.
Technology will continue to improve and it will become easier and easier for businesses to create bespoke software.
Legacy software such as Xero and MS Office is still needed, it is versatile and easy to use. But bespoke wins out because it is qualitative and targeted at the needs of your business, your employees, and customers.


Advantages
Disadvantages
Can be tailored to your needs
Time for software to be created
Return on investment
Slow implementation
Improved efficiency
Scalability


How Do I Get Started?
If you are looking to develop your own bespoke software solution, or request assistance with updating an existing platform then get in touch today by calling our team on 01603 515007 or submitting the contact form below.
Referecences
https://www.standishgroup.com/...
https://hbr.org/2019/01/how-to...
https://www.frc.org.uk/getatta...