Database Management Software: Ensuring your data is completely accessible
Does your staff have up to date business information when in the office and on the go? Our database management solutions allow every user access to the same business data in one centralised location, for staff to access whenever and wherever they need it.
Having your data in one centralised cloud based storage helps collaborative problem-solving, giving you and your staff a clear business advantage over your competitors.

All of our bespoke data management solutions are built to ensure your data is secure and GDPR compliant. Find out more about our expert GDPR solutions by clicking here.

Database management software can greatly increase productivity and security by reducing your reliance on paper records. Staff will spend less time manually searching for paper records, and having a complete backup of your database will protect you against unforeseen circumstances such as a security breach.

Scalable
All our database management software solutions are designed to have the flexibility to evolve with your business. We ensure you are setup for regular updates and feature add-ons, all improving efficiency for your business.
Innovative
Once your business-critical information has been digitised and moved over to a database management system, it's available anywhere and at any time to your team members via using a web-based interface.
Secure
All our database management systems are GDPR compliant and aim at reducing the reliance on paper. We ensure that your data is managed in compliance with GDPR and other regulatory mechanisms.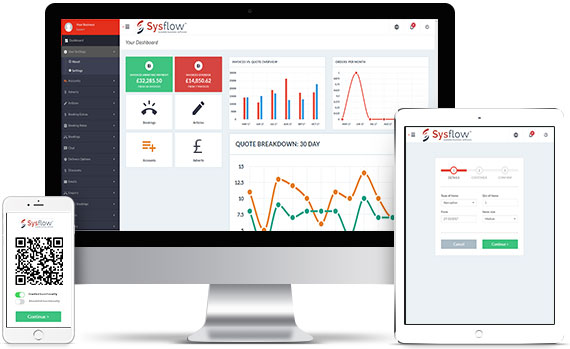 At Netmatters, we understand the importance of integrating and automating your business systems and this is at the heart of everything we do.

Our highly experienced development team are experts in creating bespoke database management software systems. All our solutions are developed to help grow and streamline your business. This enables you to concentrate on increasing sales, generating leads and improving your customer satisfaction through effective data management.
See how we can work with you to develop a database management system for your business to allow your staff access at all times to your valuable data, whilst increasing your productivity and the security of your data.
Contact our experts via our form or call us today on 01603 515 007.
Databases don't just store data, they also help you understand it. Our bespoke software will give you vital insights and value from your data.
Salary Range £18,000 - £23,000 Hours 40 hours per week, Monday – Friday Location Wymondham, Norfolk/...
Read More

Posted by Lydia Whitney
21st January 2022
Salary Range Salary - £30k - £38k Based on Experience Hours 40 hours per week, Monday – Friday Locat...
Read More

Posted by Rob George
20th January 2022
Salary Range £20k-£25k + Bonuses + Pension Hours 40 hours per week, Monday – Friday Location Wymondh...
Read More

Posted by Rob George
20th January 2022