Netmatters Shortlisted for the Norfolk Business Awards

Posted by Jake Tuley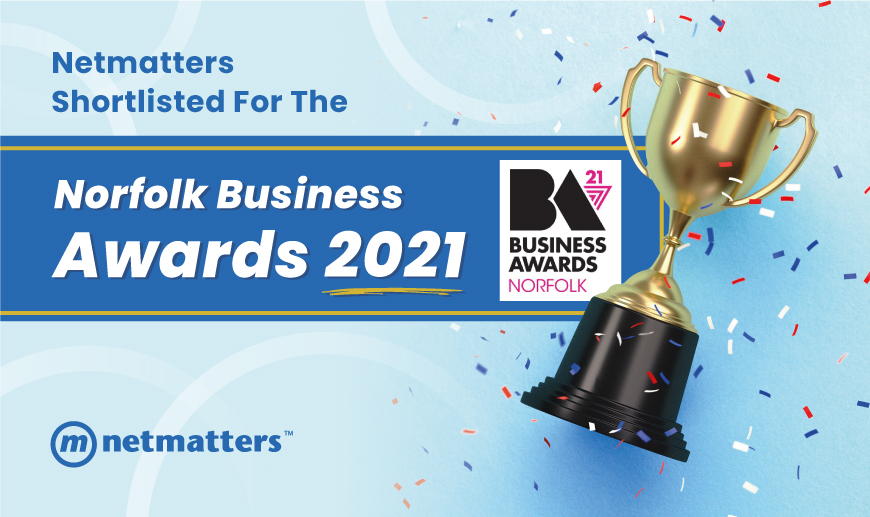 The Norfolk Business Awards have been announced with all those that have been shortlisted revealed. Netmatters has been nominated as a finalist for not just one, but two of the Norfolk Business Awards, for both Green Business of the Year, as well as Scale-up Business of the year!
As a company, Netmatters is dedicated to reducing the effects that our business makes on the environment. Over the last year, we have regularly researched and updated our practices to ensure that we are as environmentally conscious as we can be.
Carbon Neutral Pledge
Back in March this year we were able to fulfill our pledge to become carbon neutral, through a number of changes we reduced the total amount of carbon that is produced by the company. These changes included:
- Switching all lights in our offices to LEDs.
- Increased recycling initiatives.
- Changing over to green electricity suppliers.
You can see the rest of our environmental policy updates here.
Recent Accomplishments
Since then we have sustained every new adjustment whilst looking for more ways to improve our environmental impact. One of our most recent accomplishments was back in September, as one of our Directors, gained the Carbon Literacy Certificate to bring more awareness of the cost and impacts of carbon dioxide on everyday workplace activities.
We are thrilled to see that these actions have gained recognition with our nomination for this award! We look forward to seeing what comes next for Netmatters and how we can further improve our company's environmental footstep in the coming year.
The winners of each award are to be announced on November 25th at the Norfolk Showground Arena – so keep an eye out!